You have heard of Affiliate Marketing. Or maybe not.
If you are a blogger, especially a new one, Affiliate Marketing is the one of the best and easiest ways to start earning a consistent income right away!
In this post we will be discussing about the basic knowledge of Affiliate Marketing, How to join affiliate networks, Ways to do Affiliate Marketing and much more so that even a newbie blogger can begin with affiliate marketing easily and in a correct manner.
So without further ado, Let's jump into it.
Affiliate marketing: Introduction
Let us first understand what actually is affiliate marketing.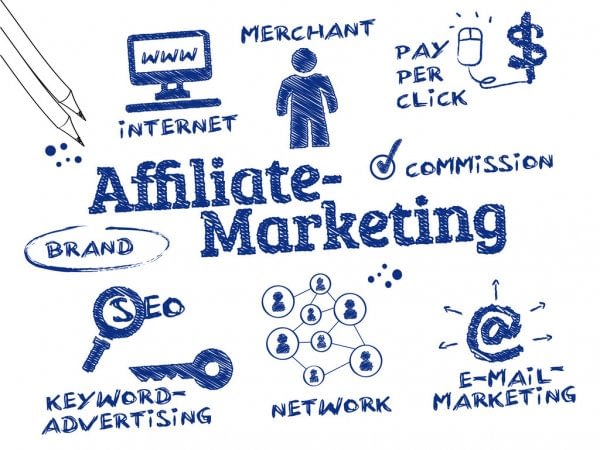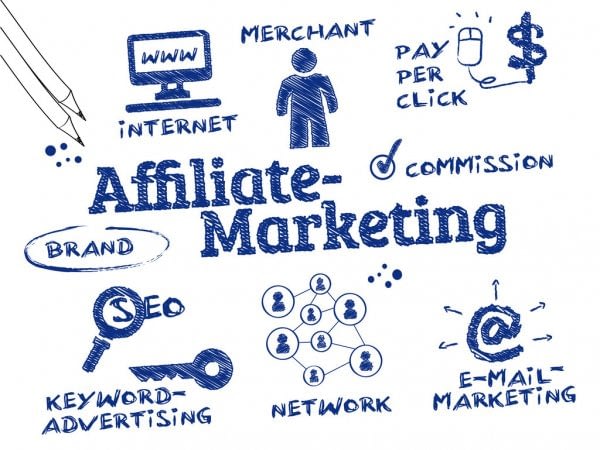 In a simple meaning, If you promote/refer a product of a company to an audience that trusts you, you earn a commission if and when your referral converts into a sale.
Pros of Affiliate Marketing
Affiliate Marketing itself has a number of advantages. You don't have to create our own products, no inventory is required, no customer support needed to be given or collecting payment from individual buyers.
The only thing you have to do is to refer/promote a product/service to your audience as an affiliate. If someone you refer ends up buying the product or service, you get a commission.
The commission percentage is decided by the company whose product you are referring. It may be 40%, 50% or even 100% …depends.
That's the speciality of Affiliate Marketing!
You have total control of everything from product to getting traffic and ultimately getting paid.
As I said before, this is one of the best earning model for new bloggers since in the beginning they don't have their own products or courses. Still they can earn decent money through Affiliate Marketing.
The only thing needed is getting traffic about which we will talk about later in this post.
But How Does It Actually Work?
The affiliate marketing model is quite easy to understand and follow.
Basically when you sign up to be an affiliate of a particular product or service, you are provided with an "affiliate link" as well as some assets to promote it under your name to your audience. The affiliate link is unique to all the affiliates and it is through which merchants (company or individual) track the referral source.
When someone ends up buying that particular product or service through your unique affiliate link, you are rewarded a commission by the company/merchant.
Let's understand it with an example of one of my posts:
In this post I talk about some of the Best Websites for Graphic design Resources in 2020 . As you can see, I mention in detail about every website and then put my affiliate link so that readers can visit that site themselves. In other words, I am an affiliate of the Graphic Design Companies and thereby promote them though this post.
Further, if someone visits the website and makes a purchase, I earn a percentage of the sale as a commission which is paid out to me by the Graphic company, at no additional expense to my reader.
That is how affiliate marketing is done in a simple and elegant manner. Read more in the next part below.
Best Ways to do Affiliate Marketing
There are several ways you can do affiliate marketing: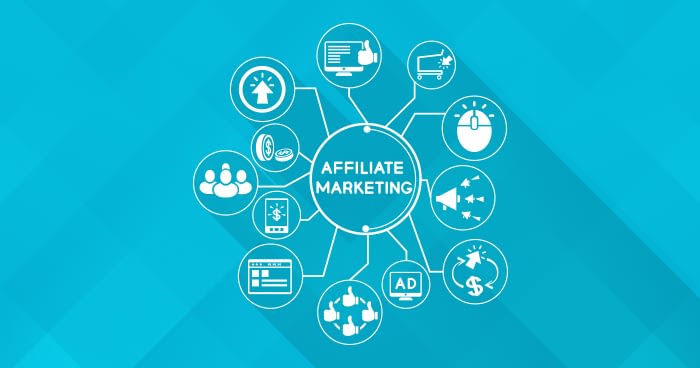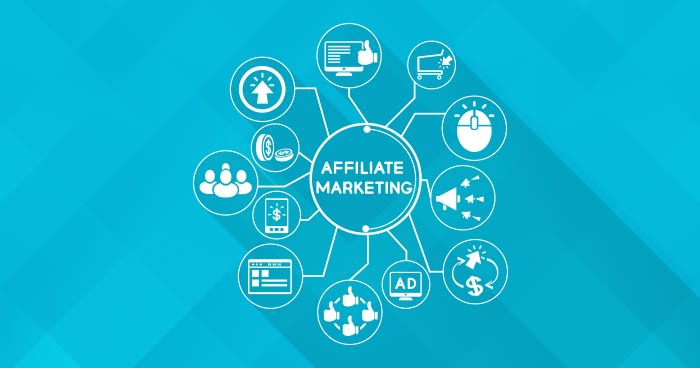 Start A Blog
If you are just starting out in the world of affiliate marketing, I strongly suggest you to start a blog.
But why a blog? This is because a blog is a base through which you can scale your income to any level..Be it affiliate marketing, email marketing or anything else.
Understand it like this:
When a new house is to be build, First the base is created which takes around 6-7 months to complete. This base acts serves as the core foundation of the new house. After the base is formed, the house is built over it.
A blog is basically a base over here. You have complete control over it and can monetize it in any style you like!
I have written a detailed blog post on How to start a Blog. You must read it if you are wishing to start one!
Run Facebook Ads
Facebook is the top dog as far as social media networks go, with more than a billion people using it worldwide. There is a lot of business that happens on facebook as well.
Facebook ads have revolutionised the Digital Marketing Industry with its super cool interests and targeting algorithms. Many big internet marketers like John Crestani, Robby Blanchard are earning 6-7 figures through affiliate marketing just with facebook ads!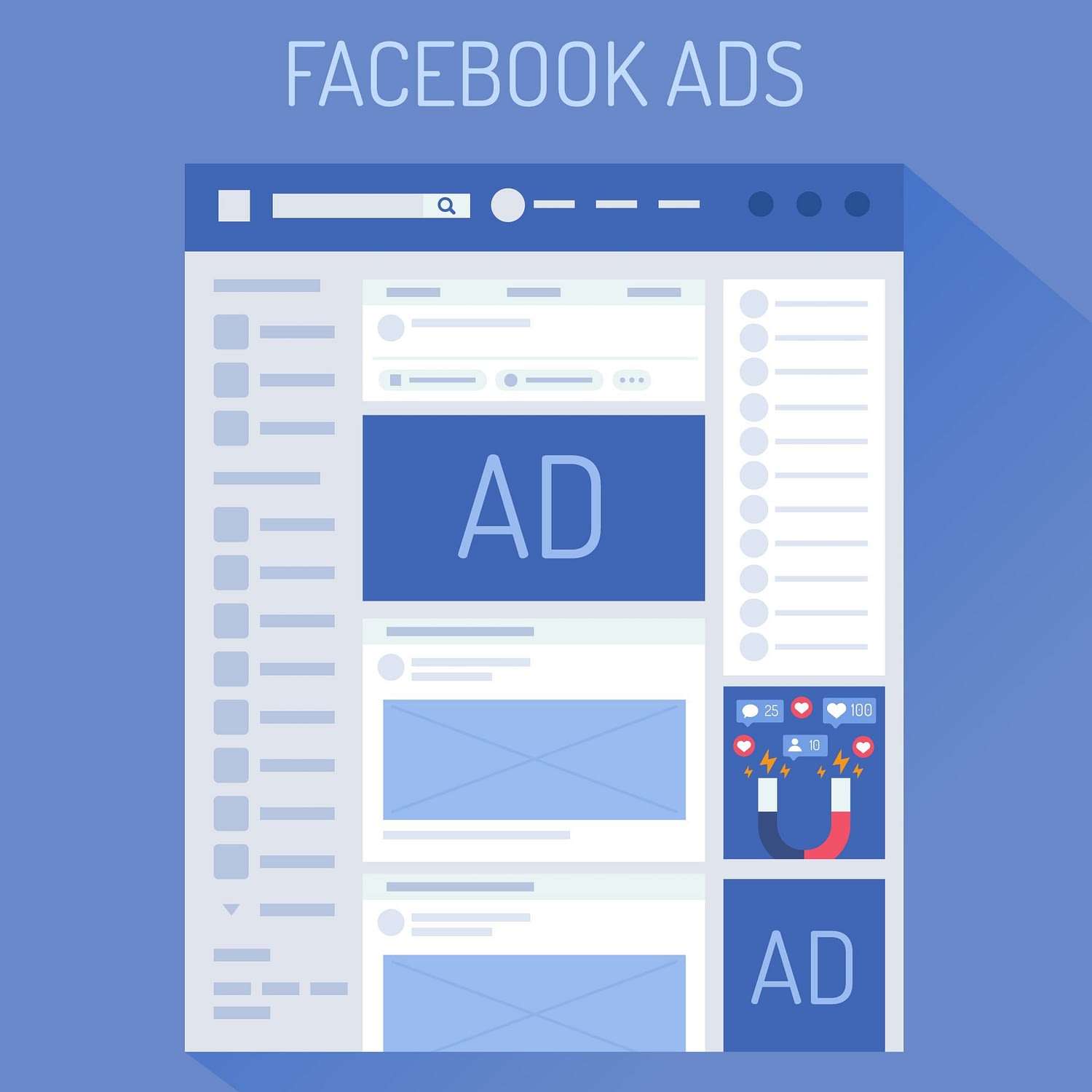 Facebook ads no doubt have a lot of potential to scale up your business provided it is done the right way. Yes, only 1% of the successful marketers are able to run facebook ads correctly.
Running profitable ads require a little in-depth learning as well as an adequate budget. If done incorrectly, you may lose all your money down the drain with no profit at all.
I am in my learning phase too, besides blogging I love exploring new ideas and trends that circle around the Internet Marketing Industry.
If you wish to have a taste, and want to know more about Facebook ads for affiliate marketing, you can comment and let me know below in the comments section.
Email Marketing
According to Optin Moster, Email Marketing has been around forever, and for good reason.
It's the most direct and effective way of connecting with your leads, nurturing them, and turning them into loyal customers.
People who buy products marketed through email spend 138% more than those who do not receive email offers. In fact, email marketing has an ROI (returns on investment) of 4400% That's very huge!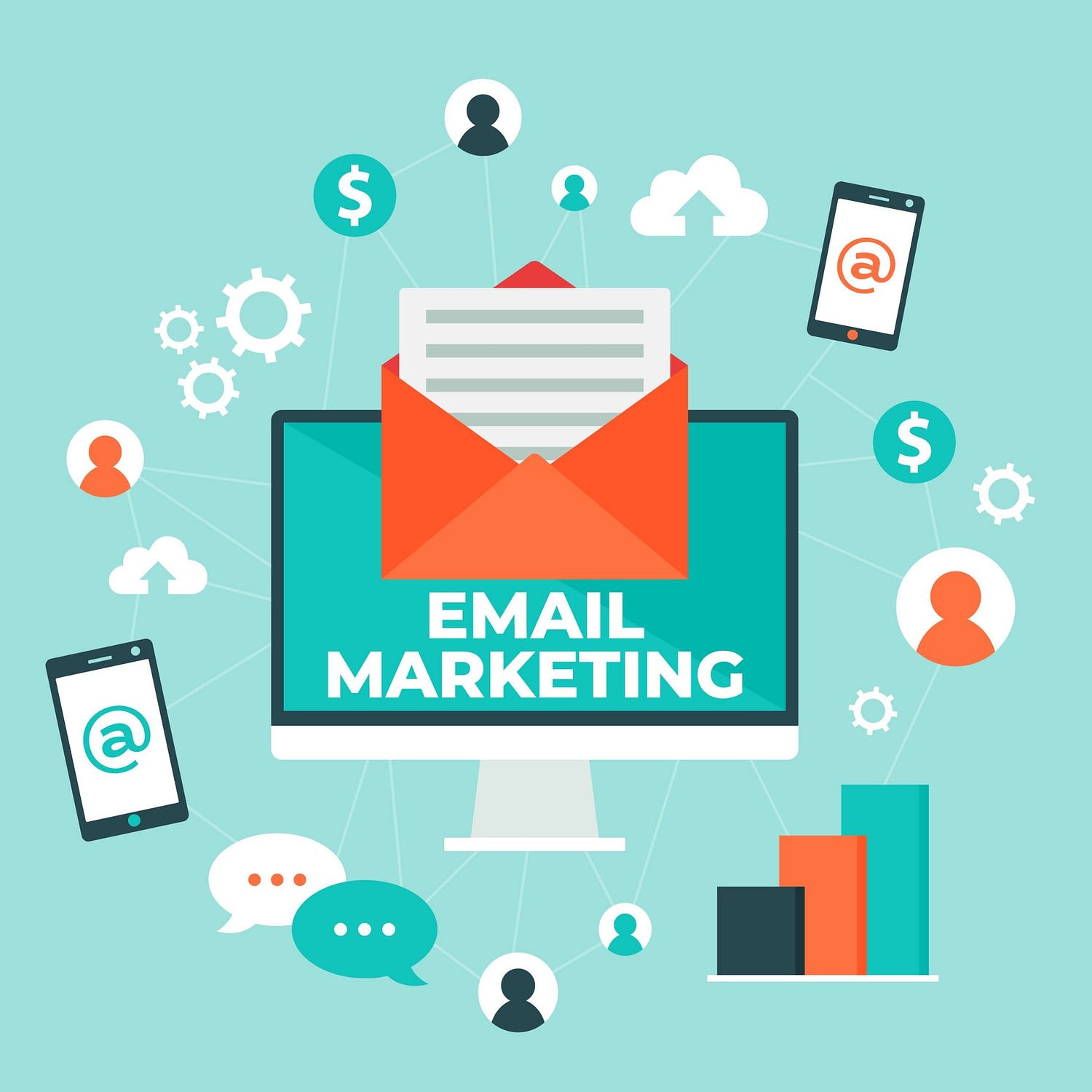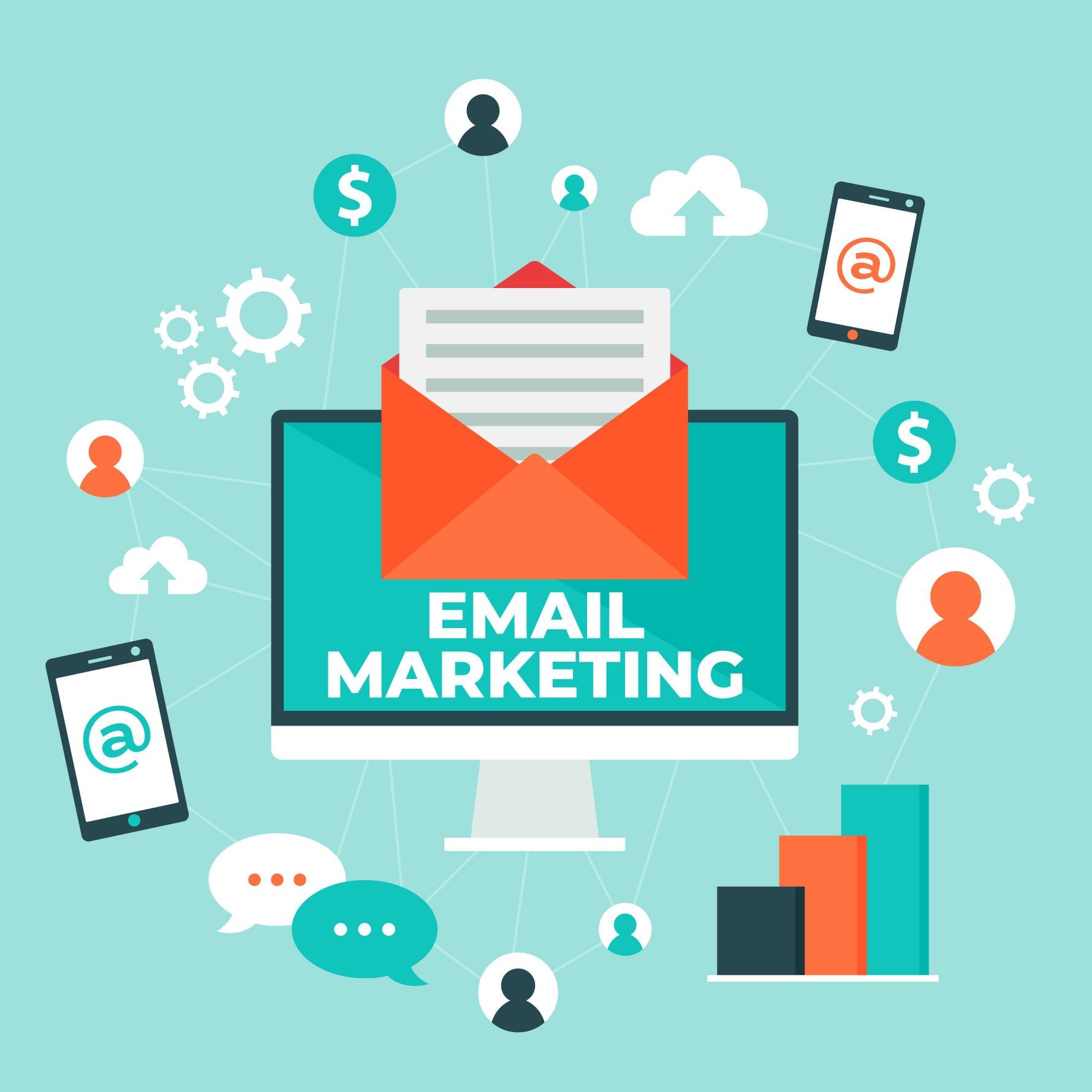 Mostly Internet marketers and bloggers promote products to their email lists through broadcasts and promotions and earn passive income in return.
However the truth is that in order to earn money through email marketing you need to have an email list. List here refers to the lead or subscribers that opted for your newsletters in some form or the other.
If you are a newbie, you must have an email list! Email list can be built in many ways however the most successful methods are Blogging, Facebook ads and Solo Ads (Buying leads/subscribers from sellers with huge lists).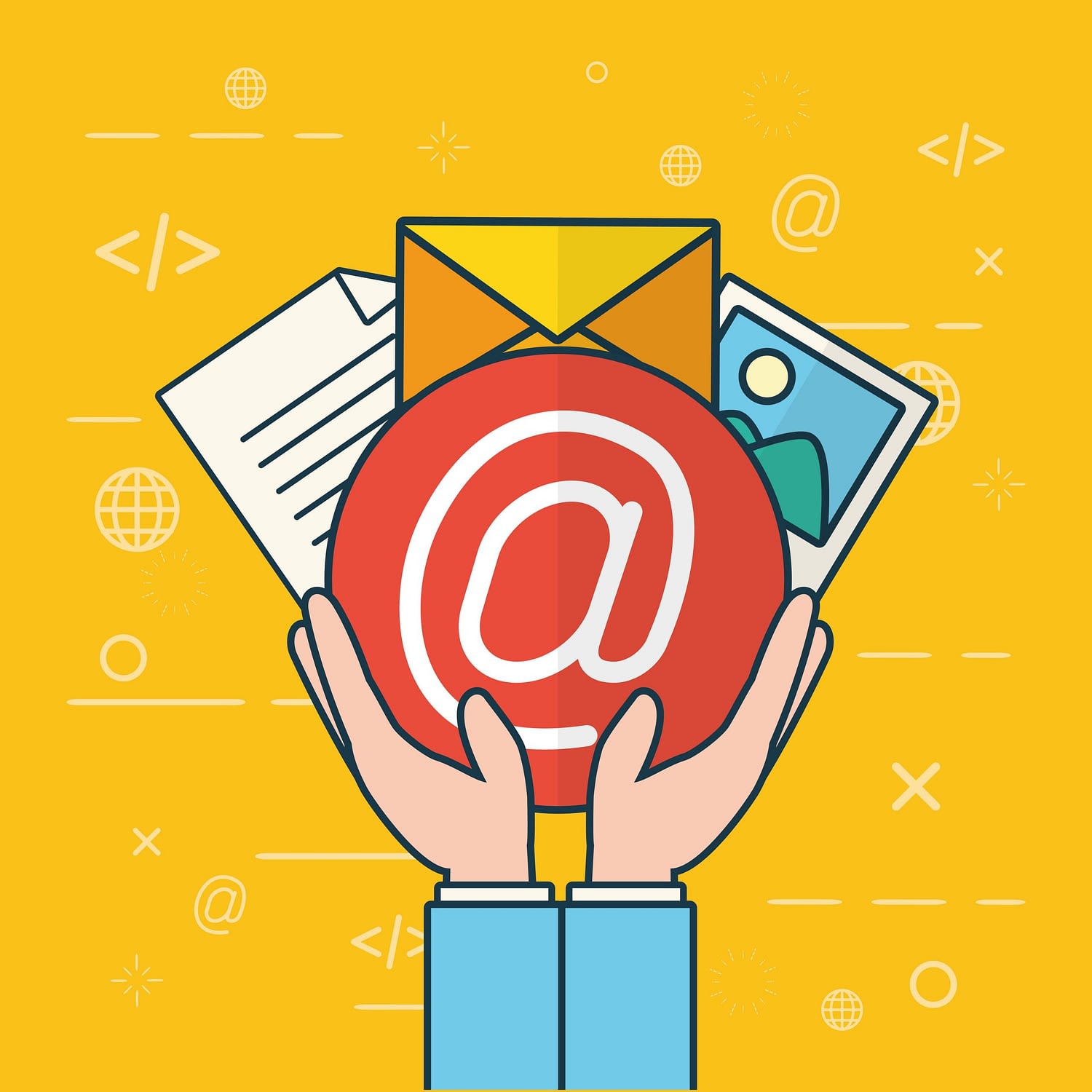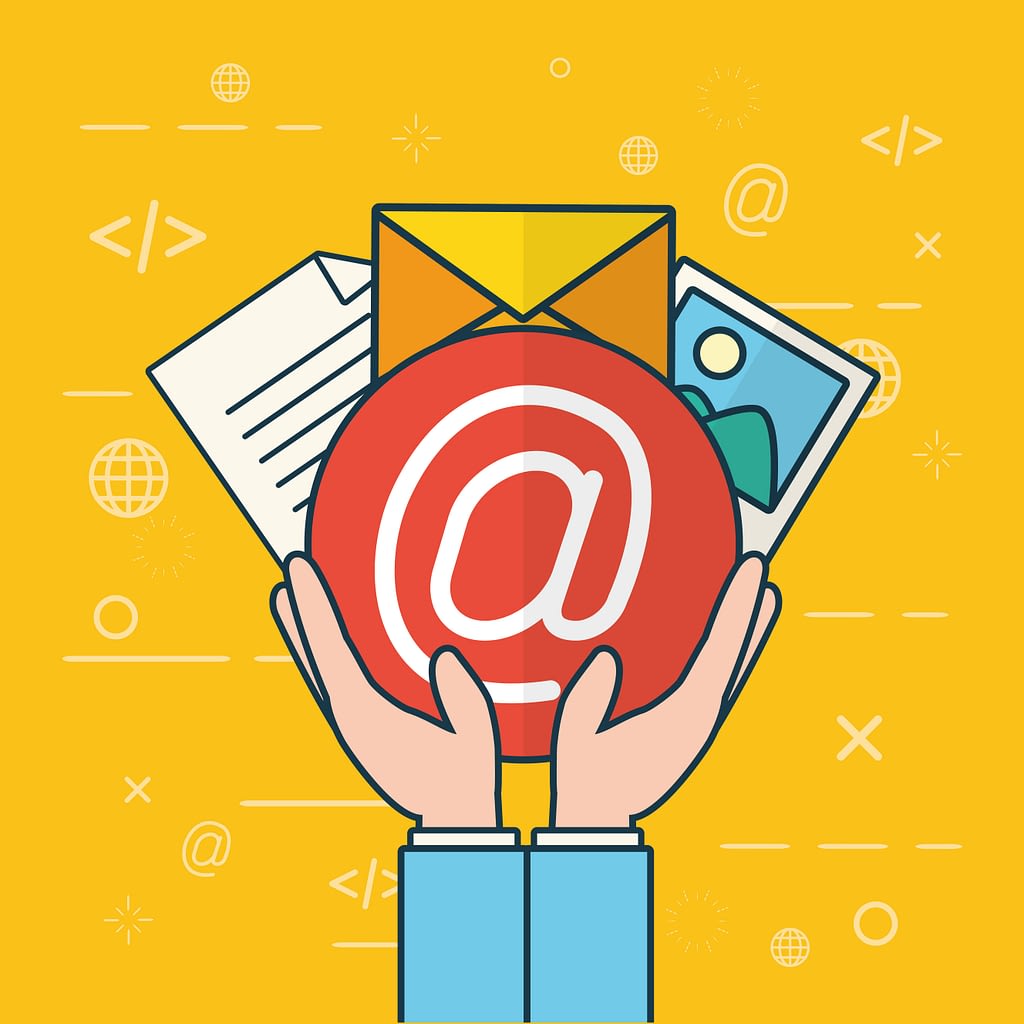 I won't go into more details in this post, however I will consider writing about it in future.
Best Affiliate Networks For Beginners
One of the biggest challenges new starters face in there affiliate marketing adventure is choosing the right affiliate programs to promote.
I too faced such problems when I had jumped into this industry as a total beginner with zero experience.
Therefore I am listing out some of the most popular and best affiliate programs that are perfect for beginners to start working with right away:
1. Amazon Affiliates Program
Amazon Affiliates is one of the easiest and simplest affiliate programs for starters. It has an easy to use interface so that you can start promoting amazon products by grabbing the links.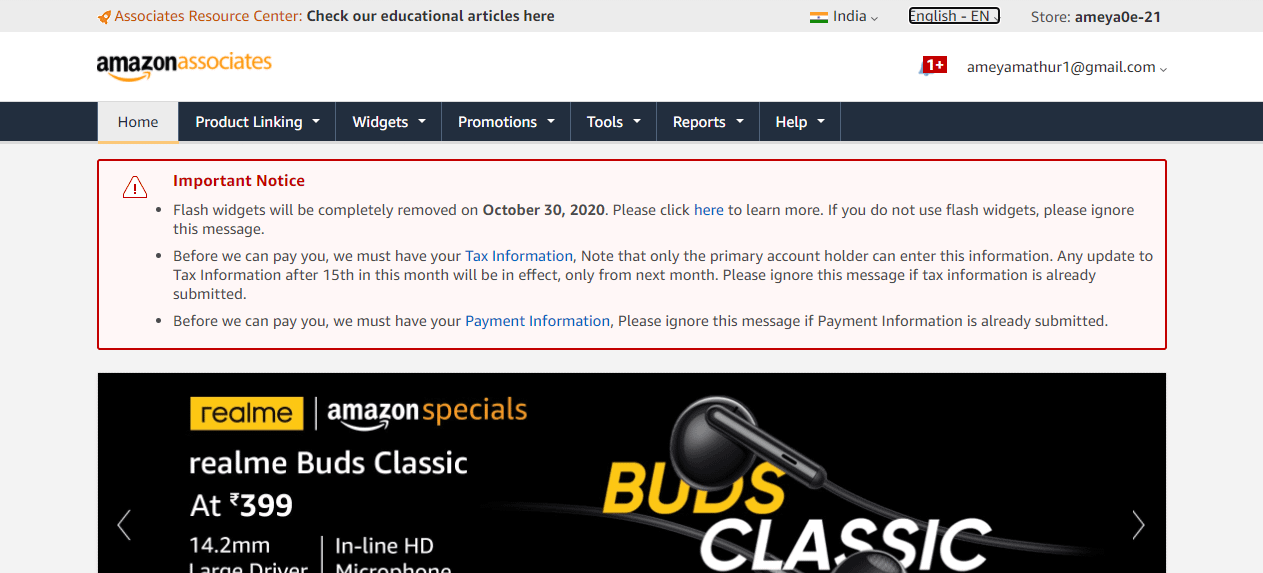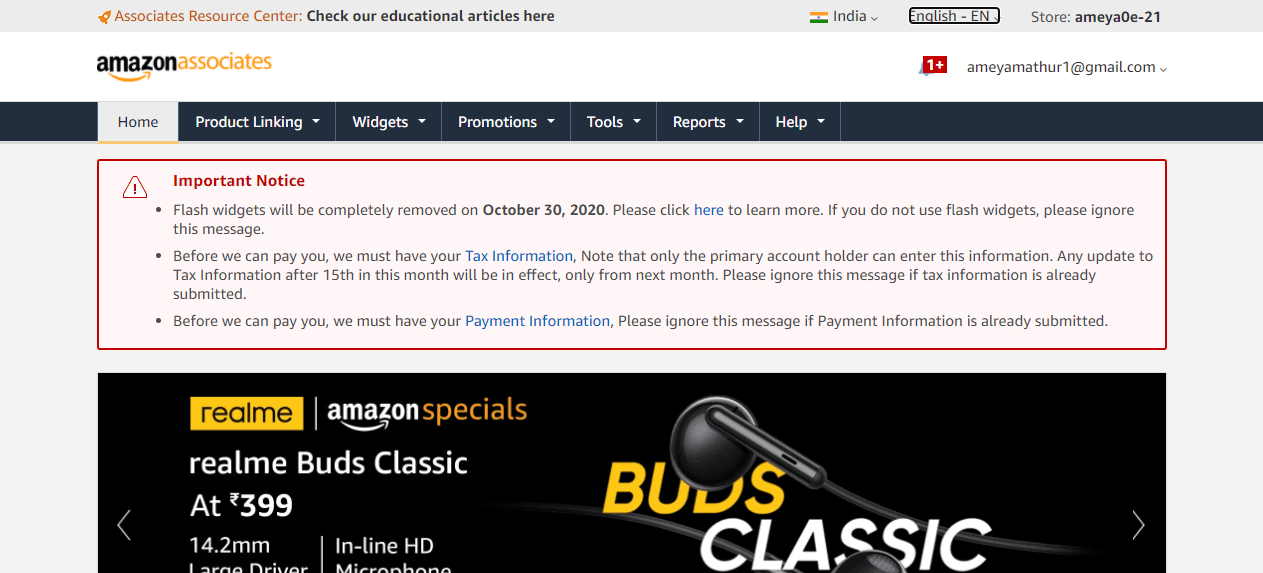 If you can find something on Amazon, you can sell it and get a cut of the profit. And that includes everything from books to bullhorns, and anything in between – there's something for every audience.
Anyone can create a free Amazon Account, however make sure that you select your country as Amazon has different websites for different countries and similarly for Amazon Affiliates.
2. ClickBank Affiliate Program
ClickBank is another affiliate network that has earned enormous popularity in these years.
It is easy to work with as a beginner. The only thing you need to do is to create an account and start promoting affiliate products from the marketplace
On ClickBank you will find various digital and physical in dozens of niches. These niches mainly include Business, E-Marketing, Cooking, Dating and Relationship etc.
You can create a free account on ClickBank here.
3. CJ Affiliate Program
Commission Junction is one of the oldest affiliate networks out there, that specializes in big brand names, as well as smaller product and service suppliers.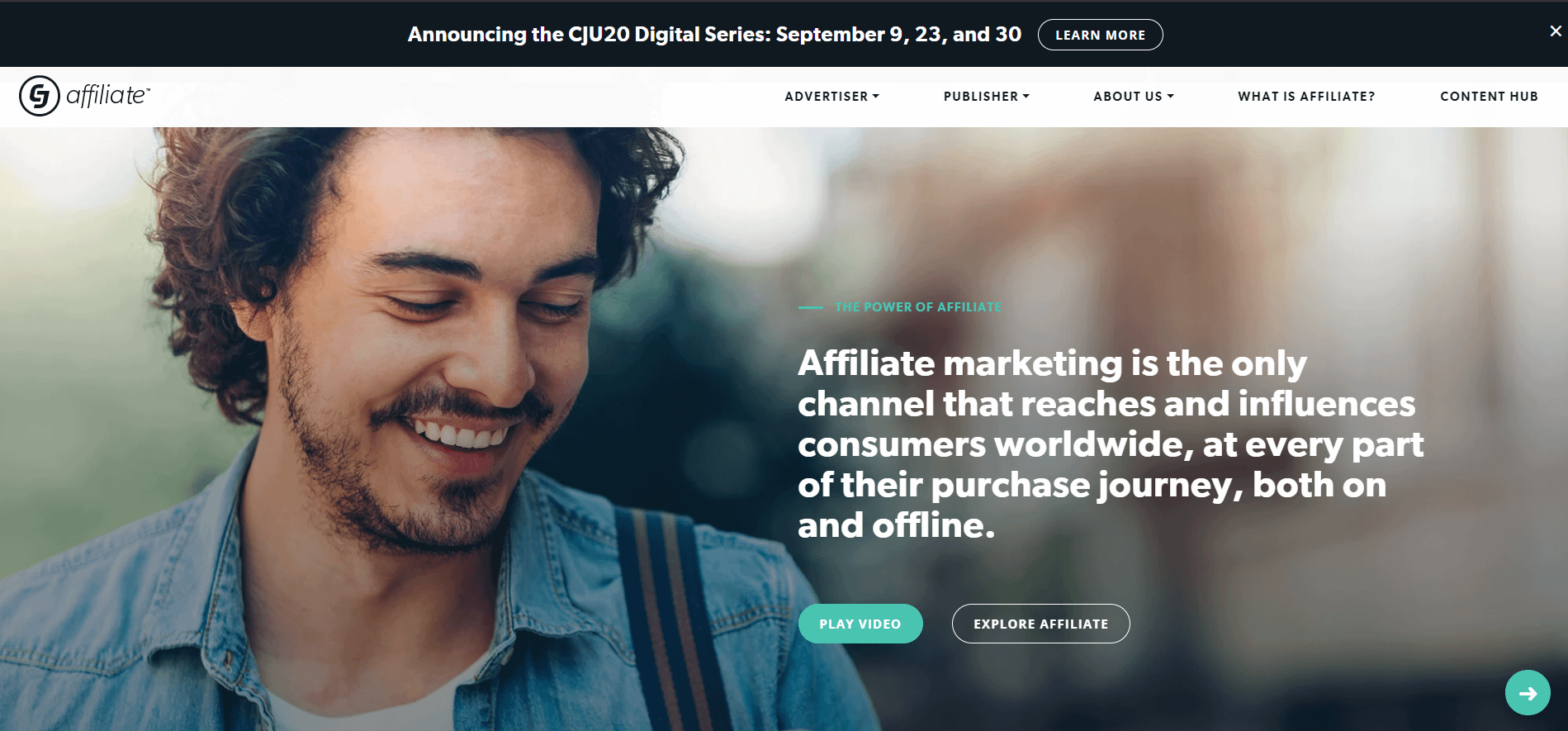 In addition to a diverse range of brands and products, affiliates also get excellent support, and their affiliate link creation tools are some of the easiest to use that we've come across so far.
The most cool feature of Commission Junction is their metrics – which can help you decide if a program is profitable or not.
So there is no guesswork involved as you can figure out exactly what programs you are going to promote and roughly how much you will make per sale.
You can create a new account on Commission Junction here.
4. Etsy Affiliate Program
Etsy is a hybrid marketplace of independent crafters, artists, designers and traders. It is famous for selling the best DIY Crafts, handicrafts and designs, going from zero to publicly traded company in a very few short years.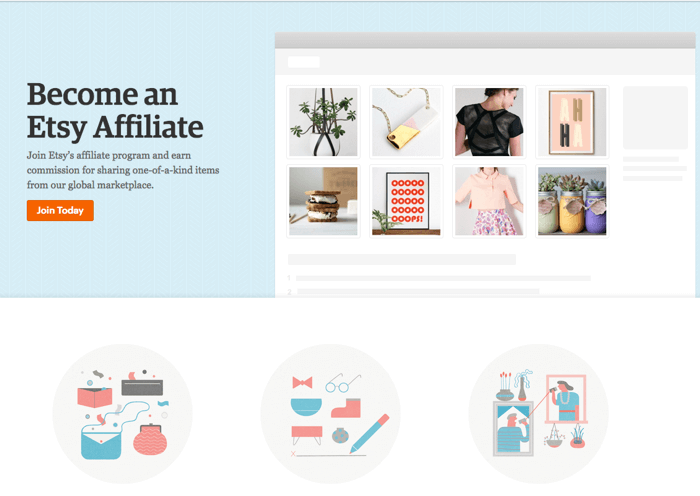 As an Etsy affiliate, you can make money by promoting various products that you find on the platform. The commission rate is around 4% not good enough still offering a great chance to make worthwhile affiliate income.
You can join the Etsy Partner Program here.
There are tons of cool affiliate networks out there in the industry, however if you are a new starter in the field of Affiliate Marketing, I strongly suggest to get your hands off with these affiliate networks first and then explore more of them.
Also read:
So, that's all for this post. I would be covering more about Affiliate Marketing – advanced tricks and strategies in my future posts.
See You Soon!