Who doesn't know about Amazon today?
The all in one place to fulfill all our daily needs at a go!
Amazon also offers an earning opportunity popularly known as the Amazon Affiliate Program. Most pro bloggers and youtubers are earning huge commissions by promoting amazon products to their audience.
If you have already joined the Amazon Affiliate Program and are unable to find a consistent way to earn passive income from it, then this blog post is for you.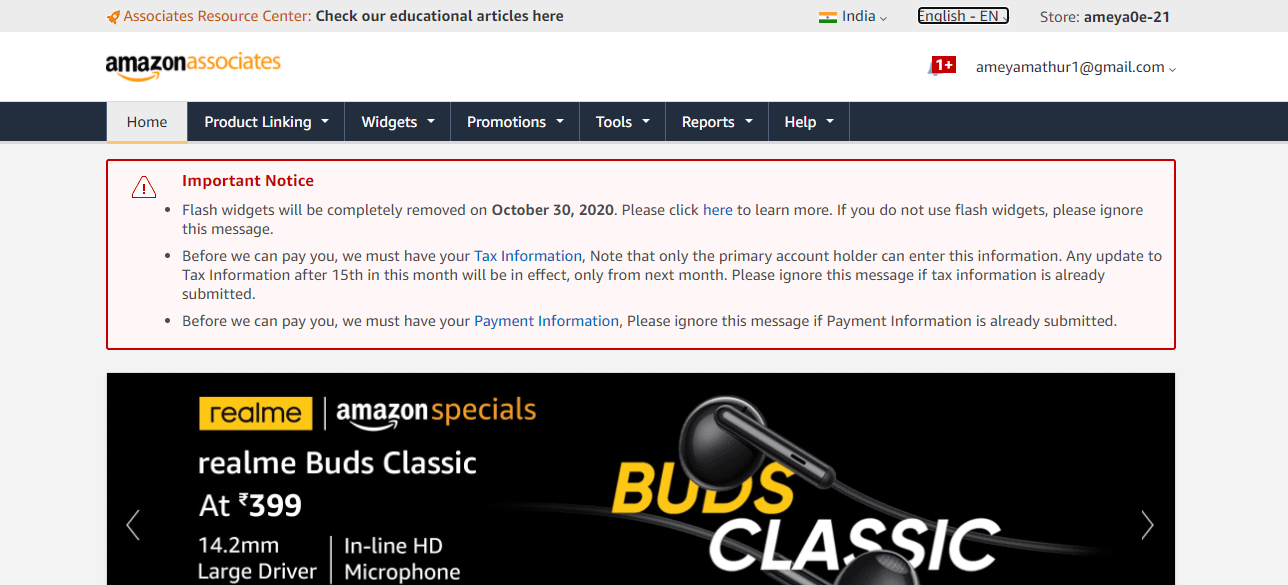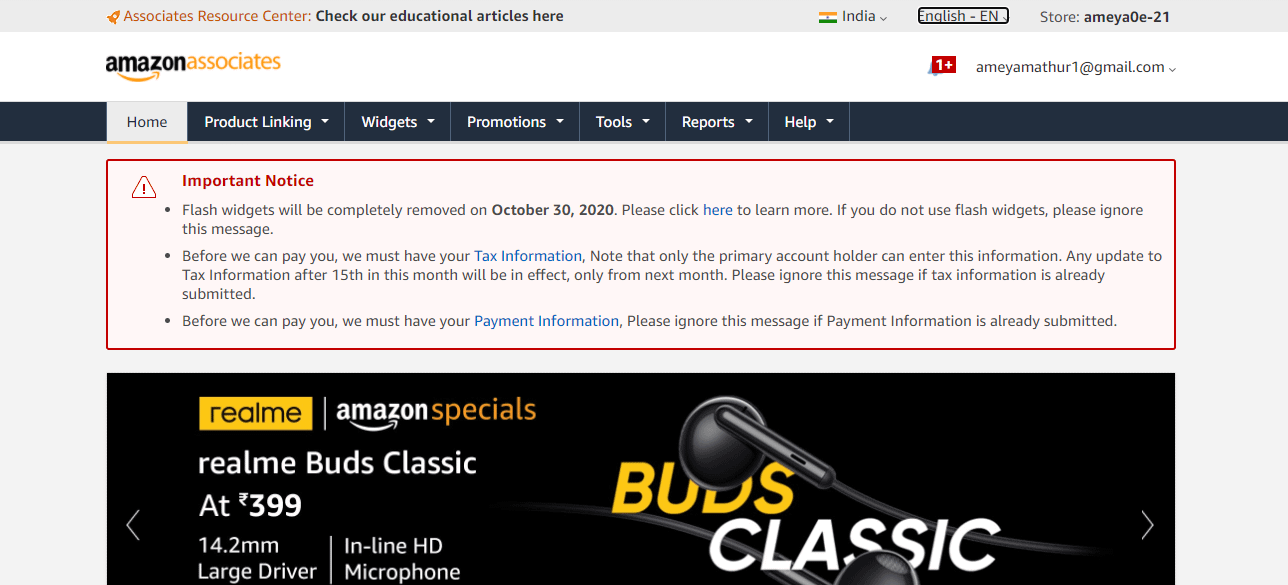 Bloggers and affiliate marketers must realize how difficult it is to make our visitors and customers convinced to buy a product we promote.
No matter how well the content is written or how many visitors you are getting to your blog daily, if the presentation isn't luring enough then the traffic won't convert into sales.
This is one of the major problems with the banners and creatives provided by amazon. These unattractive banners don't convert well and therefore never turn cold traffic into hot buyers.
The AAWP plugin is the go to solution for all these issues.
The AAWP WordPress plugin enables us to create awesome good-looking banners as well as display the affiliate products in a variety of custom layouts thus encouraging our audience to click on them thereby increasing conversions and sales.
This plugin can be regarded as the best Amazon Affiliate WordPress Plugin.
I will be demonstrating all the key features and benefits of the AAWP plugin along with its price and pros and cons.
What is AAWP Plugin?
AAWP is a WordPress plugin made specifically for Amazon Affiliate Websites.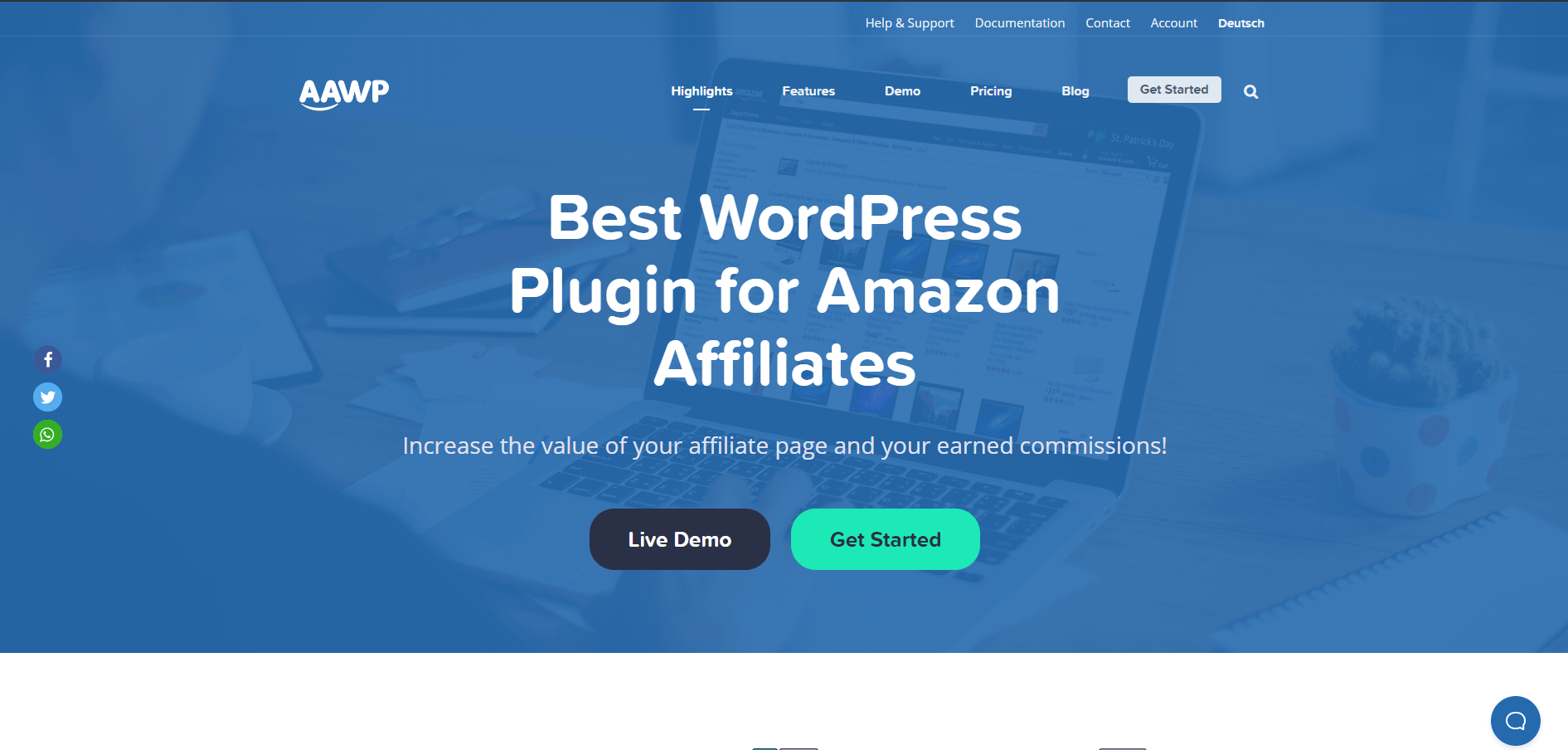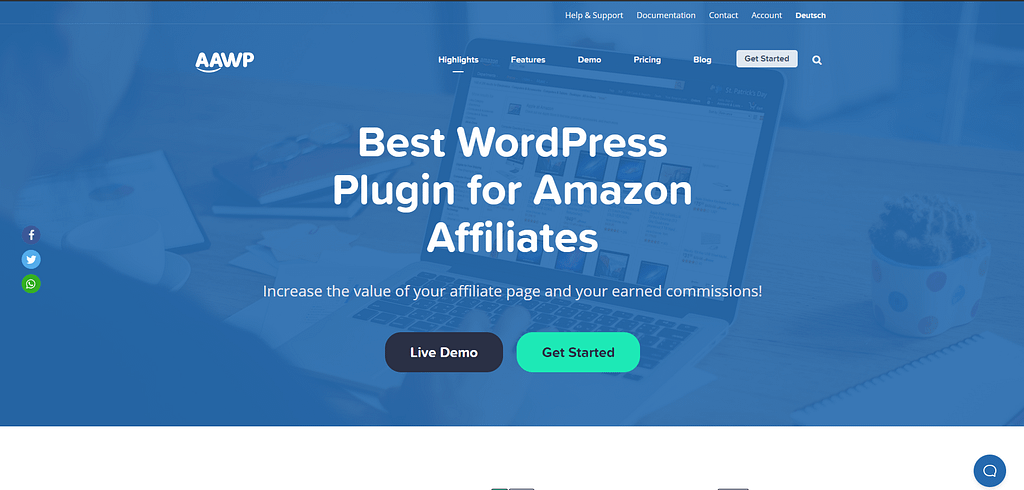 Its awesome features and benefits has earned it huge popularity among affiliate marketers.
This Amazon affiliate plugin helps to display Amazon products in a variety of layouts such as tables, product boxes and widgets.
These features make the user experience great thus increasing conversions as well as click-through-rates (CTR).
Let's dive into the AAWP plugin review and check out its salient features and benefits.
1. Multiple Geo Targeting
This plugin helps to target multiple countries which is not possible through traditional Amazon affiliate product links.
In order to target multiple countries you just had to sign-up with the Amazon Associate Program of each country you want to target separately.
2. Conversion Focused Product Boxes
Well designed, attractive and conversion focused banners provided by AAWP plugin results in better conversion rates thus boosting sales and revenue for you.
These boxes are specially designed by developers to make it attractive and clickable in order to improve the experience of visitors and enabling them to buy the items being promoted.
These boxes can even be customized using different styles, custom CSS and templates. Also the fonts and colors can be altered in a way that you want it to look like!
Have a look at some of the sample images below.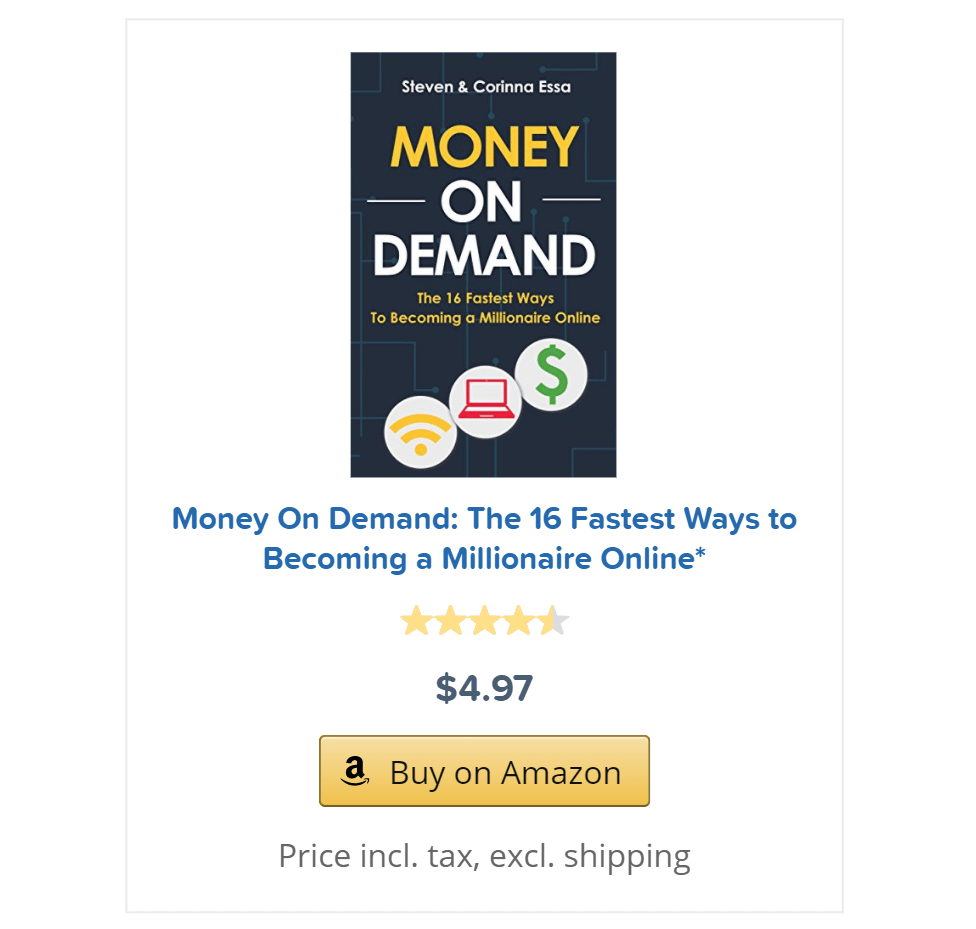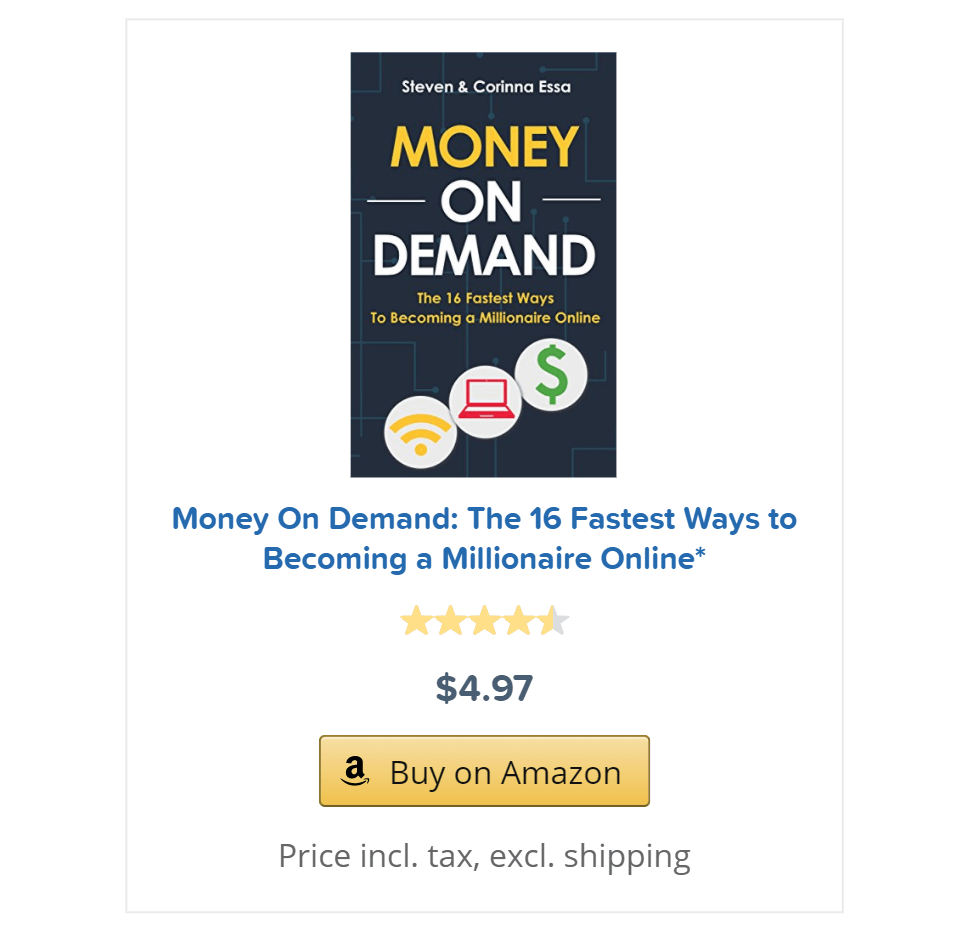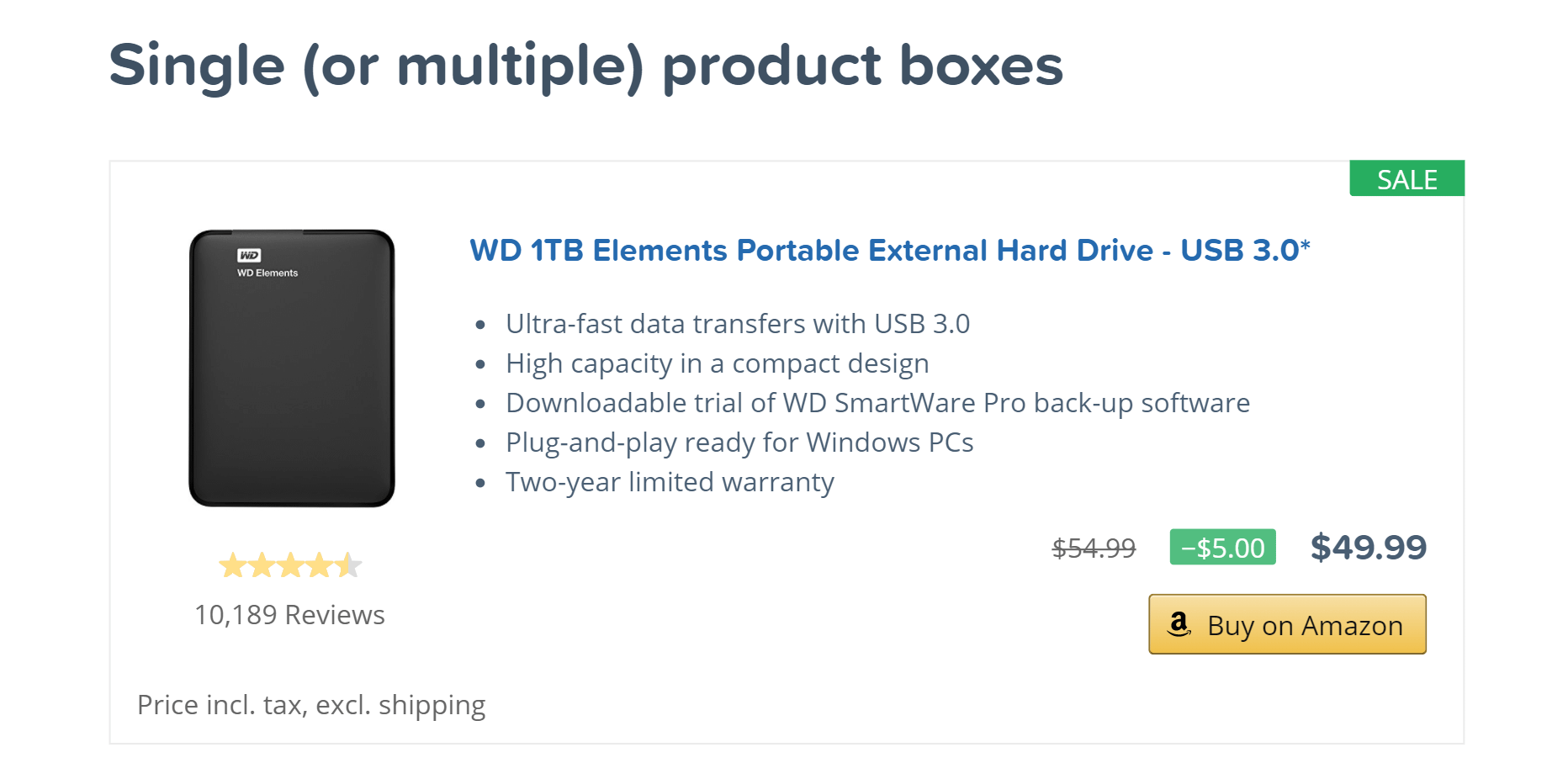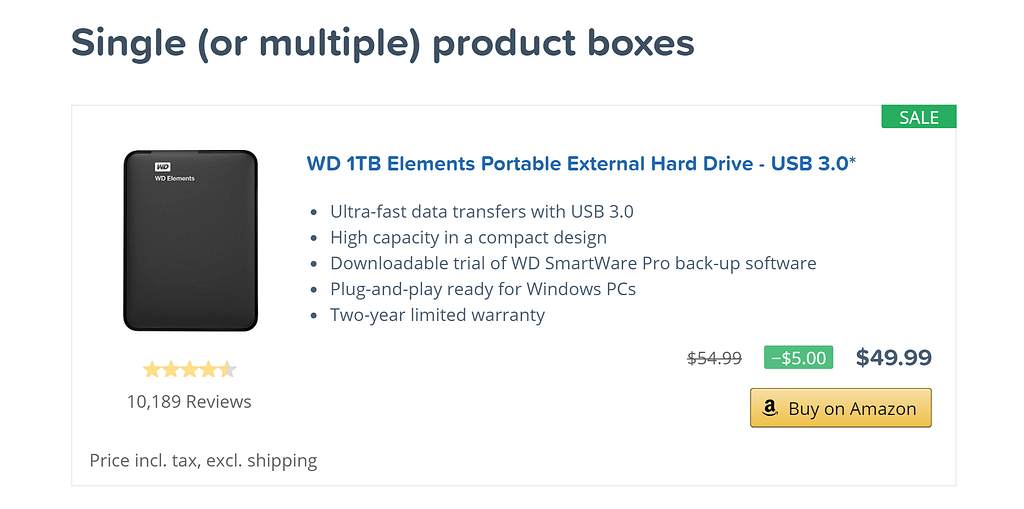 3. Auto-Updation
Another amazing feature of the AAWP plugin is auto-updation.
Whenever there are any changes in product descriptions or prices at Amazon, this plugin auto updates that information without any hassles!
This ensures that the viewers always see the latest product details.
Moreover displaying the latest up-to-date information saves you from violating the terms and conditions of Amazon and you are less likely to be banned by Amazon for putting out outdated information.
4. Comparison Tables
AAWP plugin lets you create product comparison tables for Amazon products very easily.
Users who often compare various products and services on their blog/website, this table works outstandingly well for them as they can quickly compare the features off various products and pick the one that is best for their audience.
Thus comparison tables can be used to make your visitors analyze and click through your affiliate links.
AAWP Pricing
Currently AAWP offers four different plans.
Personal – 1 site (39 Euros)
Plus – 3 sites (99 Euros)
Pro – 10 sites (199 Euros)
Ultimate – 25 sites (299 Euros)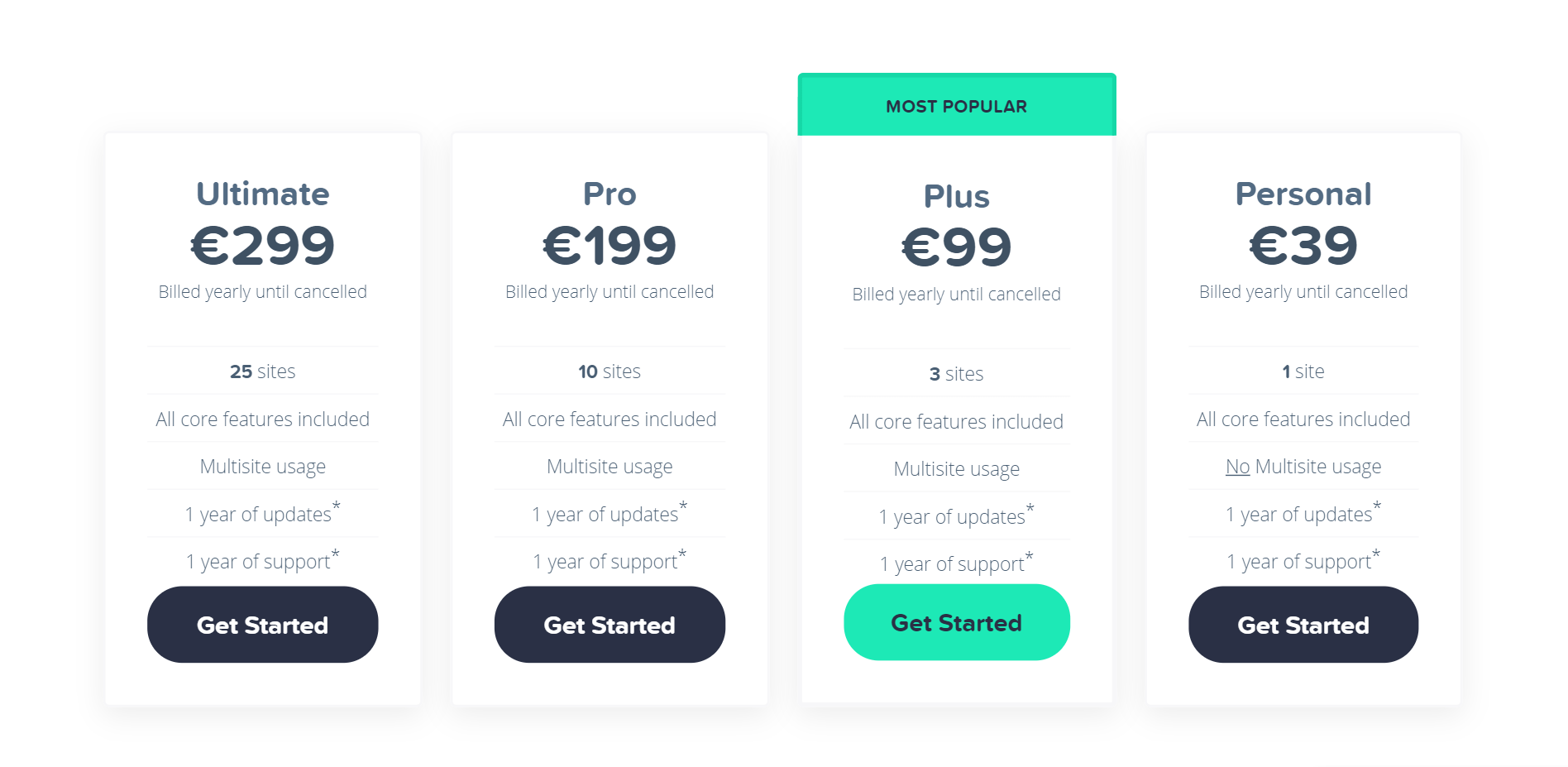 If you have only one Amazon affiliate website and have no plan to create any more new sites then you can go for Personal plan at 39 Euros.
However, if you have more than one Amazon affiliate websites or planning to create more such websites then you can go for the Plus (99 Euros), Pro (199 Euros) or the the Ultimate (299 Euros) Plan according to the number of websites.
All the plans include the core features, one year of updates and support.
Plus, they also have a 30-day money back guarantee, so you can try this awesome plugin risk free for 30 days!
Conclusion
If you wish to be a successful affiliate marketer and scale your earnings to the next level, then you must get hand on this plugin.
Increased conversions and click-through-rates is the ultimate key to passive sales and revenue.
I hope you like the AAWP plugin review.
Also read more such amazing reviews here.
That's all for this post. If you have any questions regarding amazon affiliate marketing or anything else, you may ask in the comments section.
Have a Good day!