Wondering how to drive massive traffic to your blog using Pinterest in 2020?
Let me show you how.
In this post I will share the exact blueprint that I use personally to get 20,000 blog readers a month from Pinterest.
However there are some basic foundations that need to be set up in order to get this blueprint to bring results.
You have to set up a business account as well as optimize your profile for Pinterest SEO. This is must!
If you haven't completely set up your profile yet then I strongly suggest you to stop reading this post and do it right now!
Do you need some help to set up your account or don't know where to start or how to do it?
No worries. You can enroll in my Free 3-day Pinterest Course where I will teach you step-by-step how to set up your account properly and also optimize your profile for Pinterest SEO!
Steps To Drive Traffic With Pinterest
After your profile is all set up and also optimized for SEO, let's begin to start learning how to use Pinterest to get massive traffic to your blog.
Create Strategic Pins that get Clicks
The first and major step to get traffic from Pinterest is to create pins that gets eyeballs and makes people to click on them!
This how to make them:
Keywords Research
It's quite common to hear about keyword research a lot of times in the blogging industry.
And yes, it's very very important! whether you like it or not, this is something that has to be done correctly.
So how do you do that?
It's actually a lot more easier if understood systematically.
Go to Pinterest and enter the main keyword/what your post is actually about in the search bar.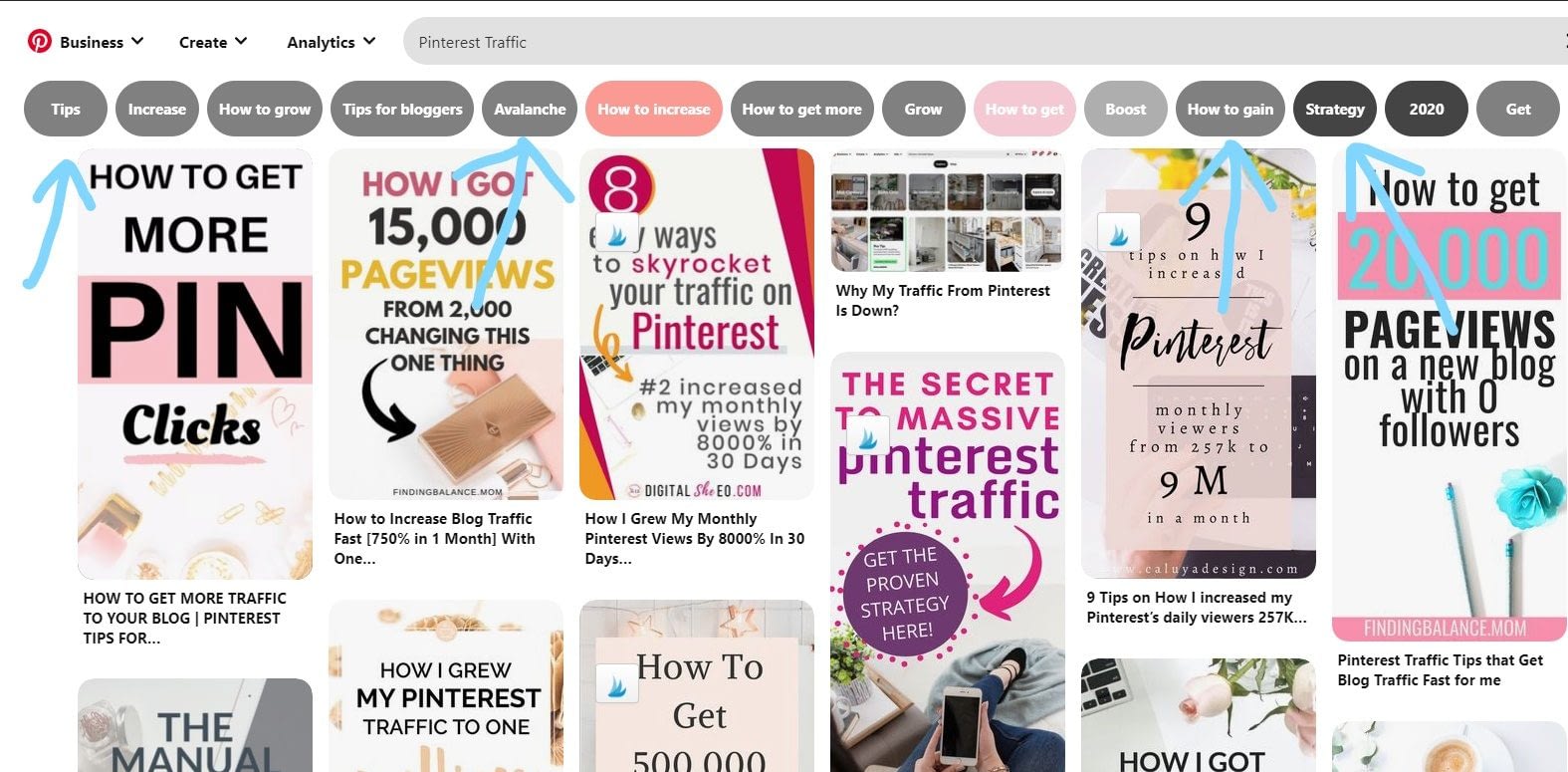 For example, I have searched for "Pinterest Traffic ".
Do you see these recommended words like 'Avalanche', 'Tips', 'Strategy' and 'how to gain'?
These are the keywords that Pinterest has already suggested to you!
Pick some of those best described keywords according to what your post is about and note them as we need them ahead.
Make Stunning Graphics
Now comes the designing part! Cool..
Here are a few tips for creating attractive graphics:
It's best to use a 2:3 ratio for the pins, as per Pinterest.
Use not more than 2-3 fonts. and make sure the fonts are clear and readable.
Prefer brighter pictures.
Avoid making your pins too 'messy' – it is better to make it simpler.
Choose a decent photo as the text should be visible and this is the first thing that people notice. First impression is the last impression.
Ensure that your pins look great on mobiles as people on Pinterest are mostly mobile users.
If you want an in-depth guide on how to make amazing Pinterest graphics and are confused where to start with, I highly suggest you an eBook "The Viral Pin Guide" by Emily Owen in which you'll learn everything you need to create viral click-worthy pins.
Besides teaching you how to make viral pins, this eBook will also show you what to do with those pins. You will learn the exact pinning strategies that Emily has been using to drive millions of readers to her blog!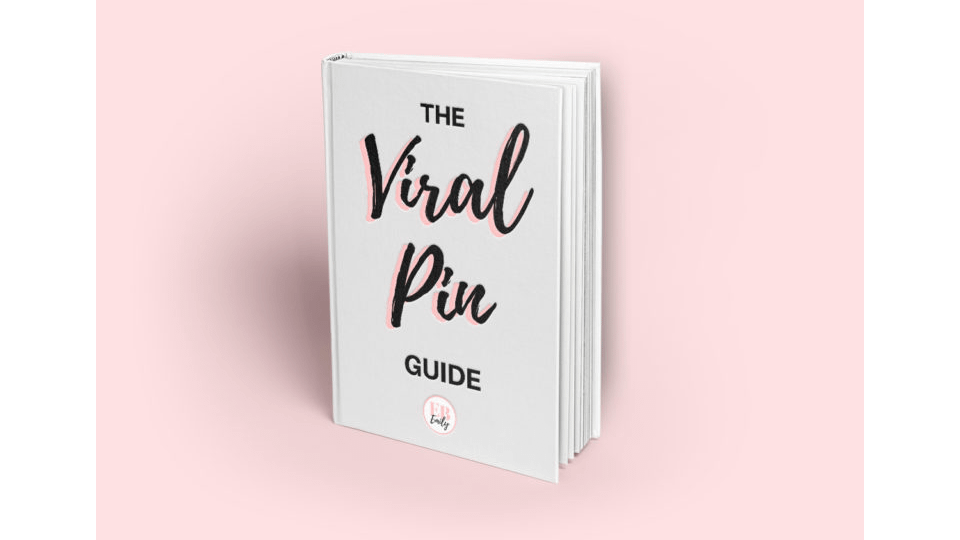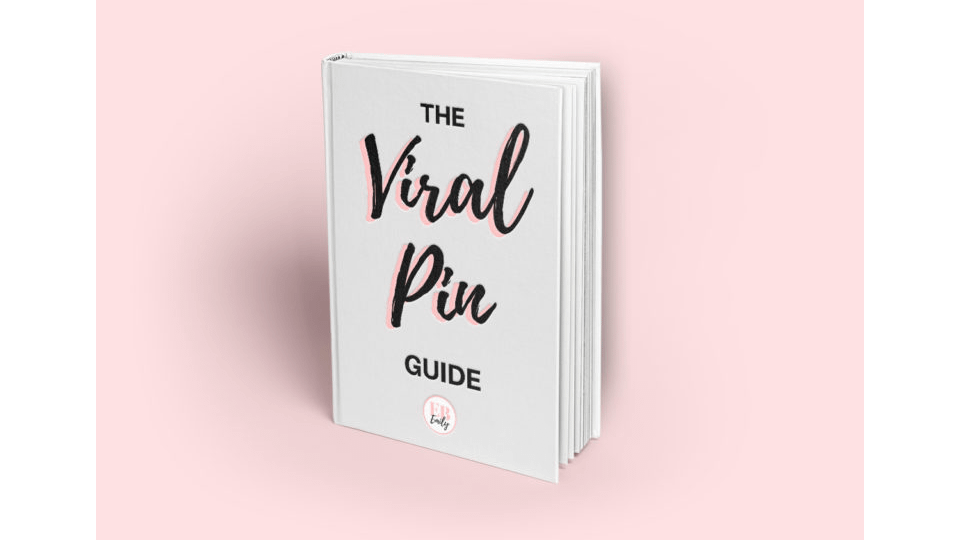 If you wish to know more about The Viral Pin Guide then click HERE to get more info about it.
Designing graphics for new posts is not enough, you also have to make New graphics for old posts as well.
As Pinterest loves fresh pins, you must dedicate some time to make new pins for your previous blog posts. This is necessary to keep the traffic coming regularly.
Seasonal posts are like goldmine on Pinterest. Writing Seasonal posts brings in targeted traffic and also interested buyers as well..
So make sure to make a few pins for your seasonal posts and start pinning them earlier such that when people start searching they would find yours!
Write a Little Description
Now it's time to use the keywords that we found by doing a keyword research. Write a short description about your post and include 4-6 most relevant keywords with it.
Prefer to add 2-3 relevant hashtags after the description. Also don't forget to include a call-to-action inside the description!
The call-to-action can be anything such as a lead-magnet, a freebie or an incentive.
Relevant: 8 Amazing Lead Magnets For Content And Course Creators
Pin to the Most Relevant Board
After you have written the Pin title and description, save it to the most relevant board first.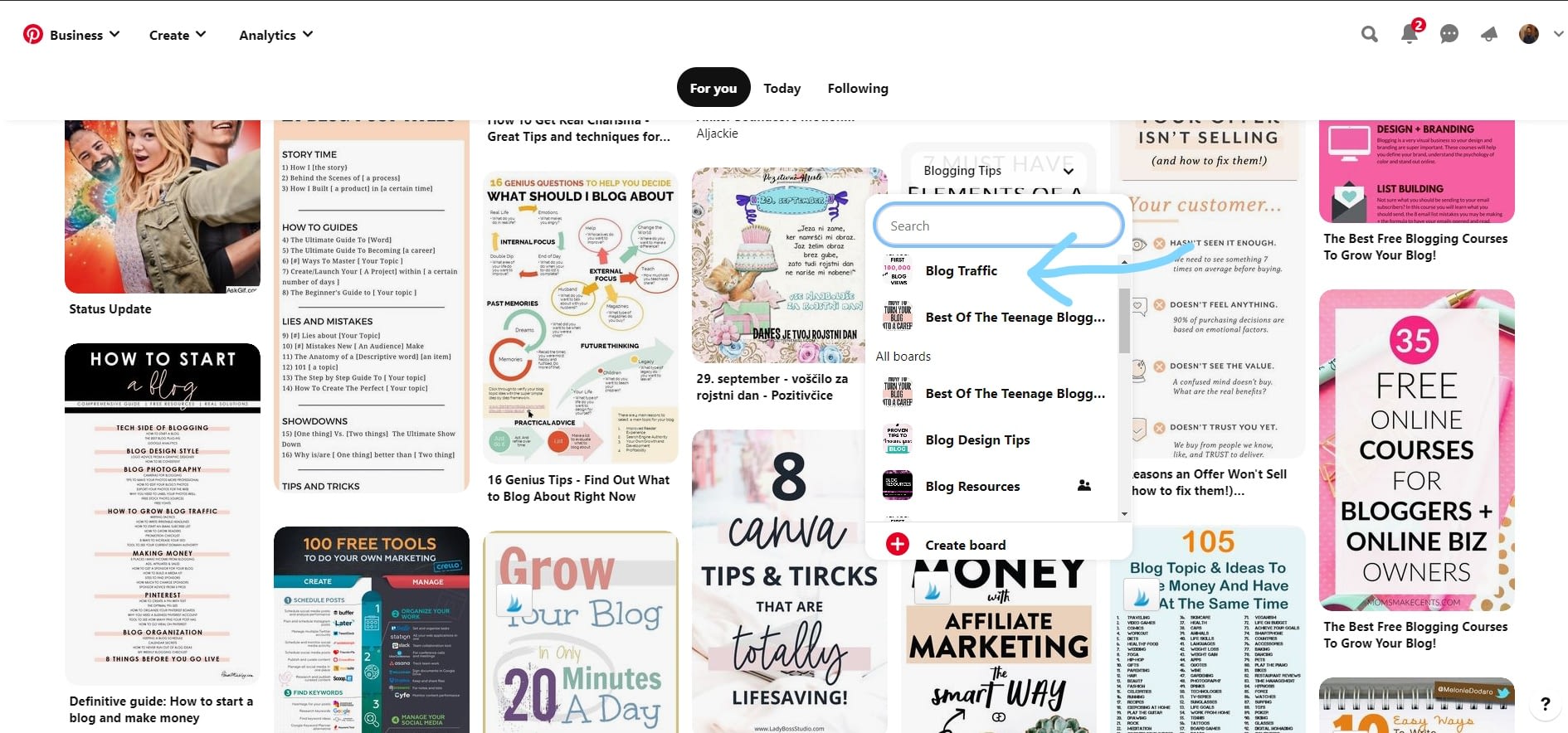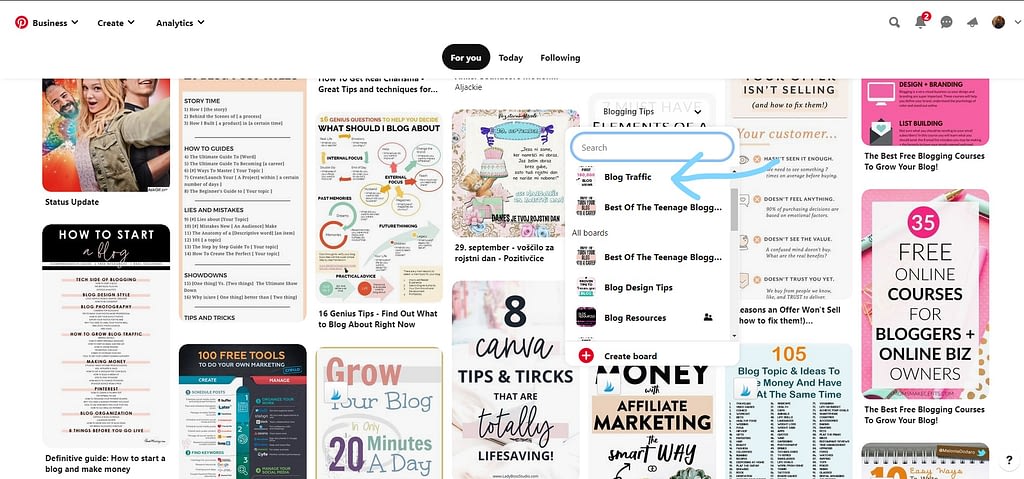 You might have multiple boards where you can pin every Pin, from your blog posts or general to specific topics etc. however it is important to ensure that you want to pin it only to the one that describes your pin the best way.
Schedule your Pin to other Boards
Since you've added your pin to the most appropriate board, you can now pin it to other boards as well.
But remember, don't pin to all the boards at once as it would be counted as a spam by Pinterest. At least wait for two to three days before pinning the same pin again.
A popular tool called Tailwind helps in solving this problem very easily.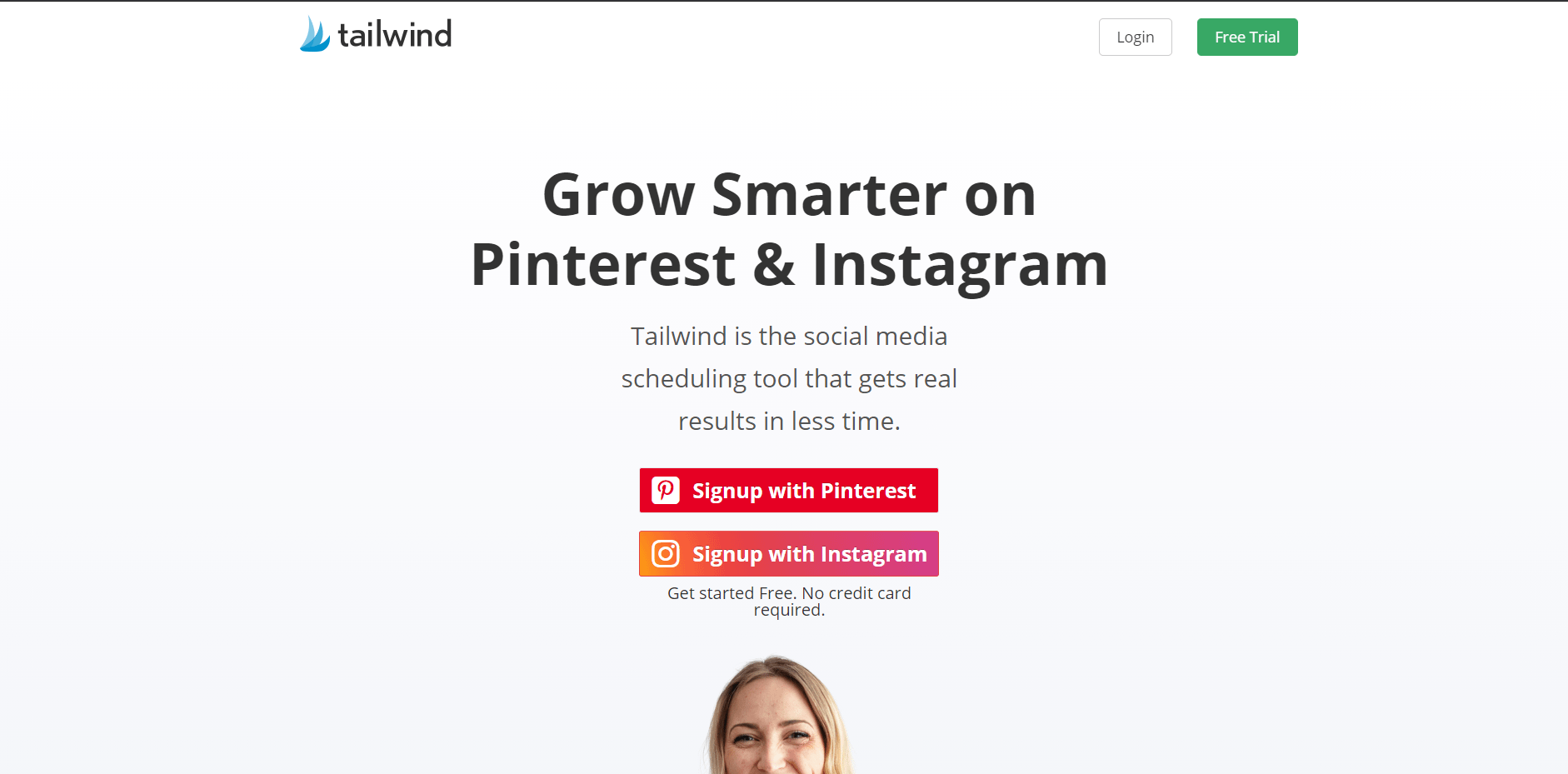 If you haven't heard about Tailwind, it's basically a Pinterest and Instagram scheduling tool. Tailwind has a number of features such as Tribes, pin analytics etc.
Another awesome feature of Tailwind is interval in which you can schedule your pins to be pinned according to the time you set!
I prefer to have at least 2-day interval between my pins however you can make your own choice anyway.
Analyze Your Progress
Just pinning your pins to Pinterest is not enough, you have to keep track of how your pins are performing and how much traffic they are bringing to your website.
There are 2 ways to check this:
Firstly, you can check on using Google Analytics. Just go to acquisition–>all traffic–>referral–>Pinterest where you will see the exact pins from where you got traffic from.
Secondly, you can check your pins performance by checking Pinterest Analytics.
Go to Pinterest–>analytics–>overview–>claimed accounts–>yourwebsite.com and on scrolling down you'll see your top performing pins.
Use the information such as impressions, link clicks, saves etc. to further analyze your pins performance in detail.
Conclusion on Driving Traffic to your Blog through Pinterest
These are some tips and strategies that I use to get massive traffic to my blog.
Also read:
Although these steps are very important and play a vital role in driving traffic from Pinterest, still all these revolve around one major thing.
And that's pin design!
Even if you do all the keyword research, write perfect descriptions, put relevant hashtags and add the pin to Tailwind, but your pins are ugly, they won't get any clicks.
That's what The Viral Pin Guide is all about. It will teach you the exact techniques to design a viral pin and grow your traffic from Pinterest and get amazing results.
I hope you like this post. Do share your thoughts in the comments!
Good Luck.