This post is a part of the "Start A Blog" series. Here I will teach you how to complete some essential WordPress tasks properly after a new installation.
In order to learn WordPress you need to learn and understand some technicalities in order to run things smoothly.
Installing WordPress Plugins is one of them. Every WordPress blogger must know how to install a plugin correctly.
There are two different ways to install WordPress plugins on your blog. And believe me both are easy, so nothing to be scared of 🙂
Search and then install
Upload and then install
Search the Plugin and then Install it in WordPress
This is just as easy as searching on google. Once you decide which plugins to install, you can search it's name directly in the WordPress dashboard and install it.
Inside your WordPress Blog's dashboard, click on Plugins–>Add New. Then type your desired plugin name into the search box and some results will occur. Refer the screenshot for reference.
As an example, I searched for ShortPixel and got the following relevant results: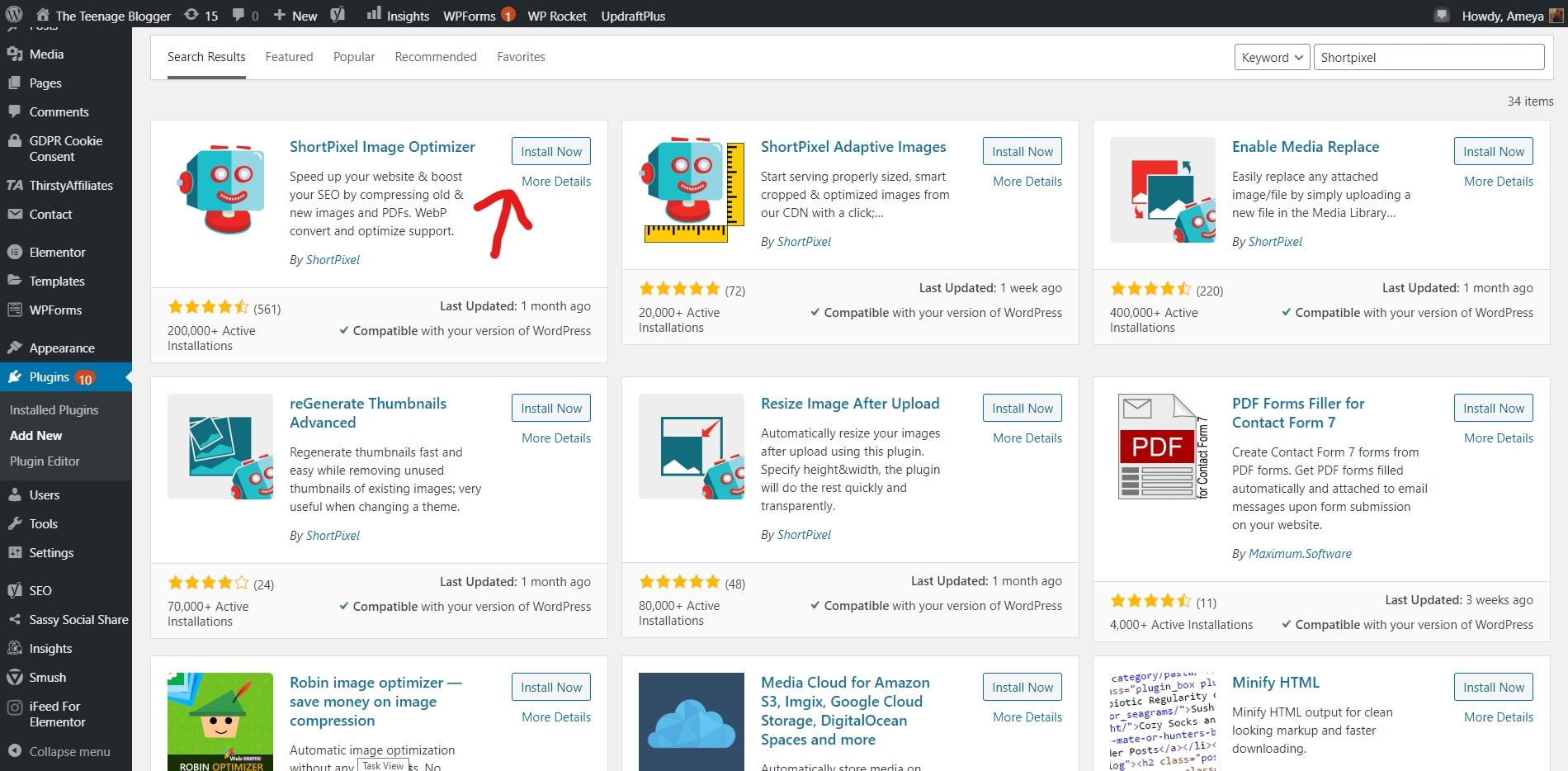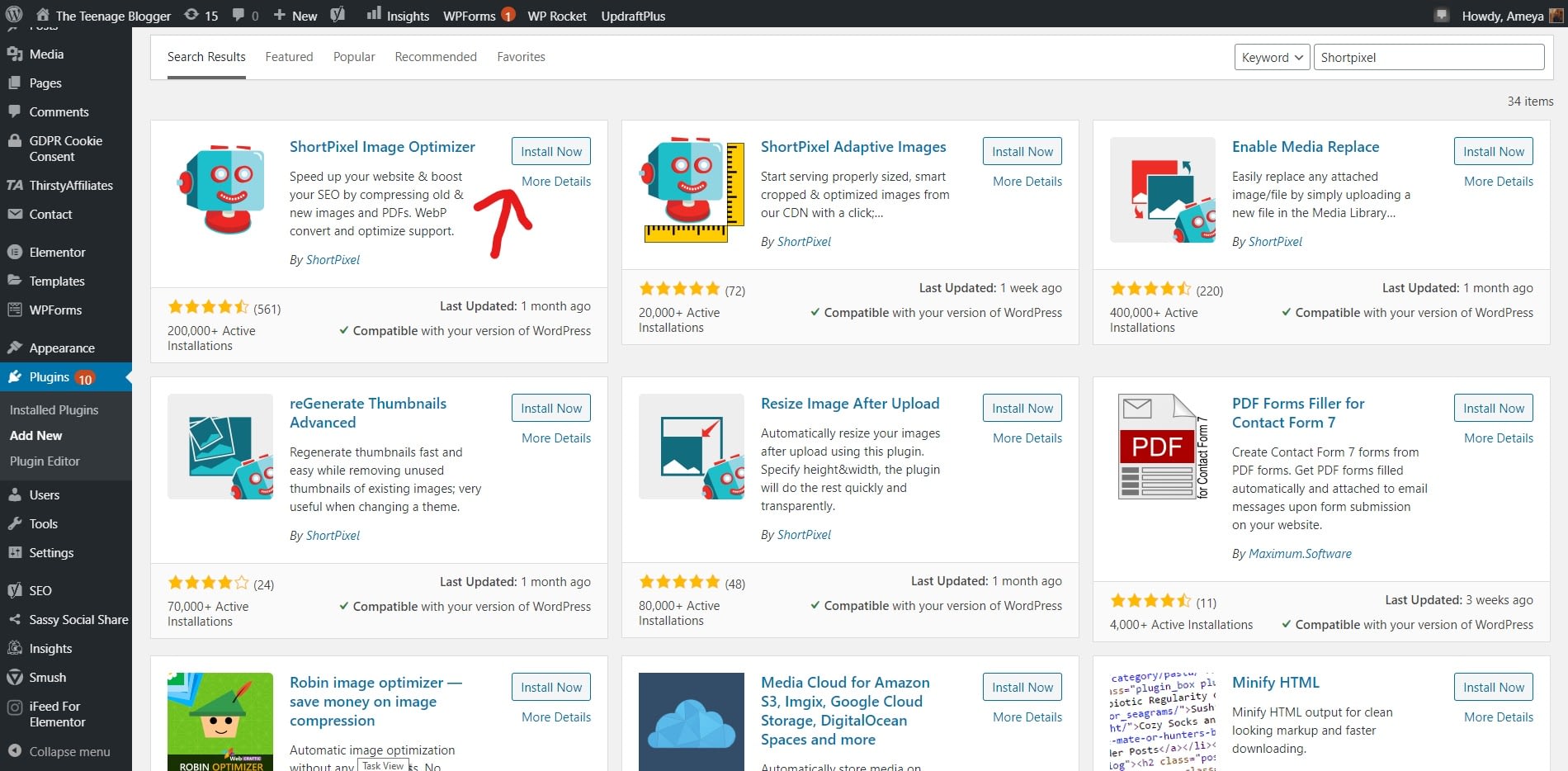 Ensure whether the plugin is compatible with the current version of WordPress or not. If you wish to know more info about that particular plugin then click on "More Details".
Now simply click on "Install Now" to install and after that "activate" the plugin.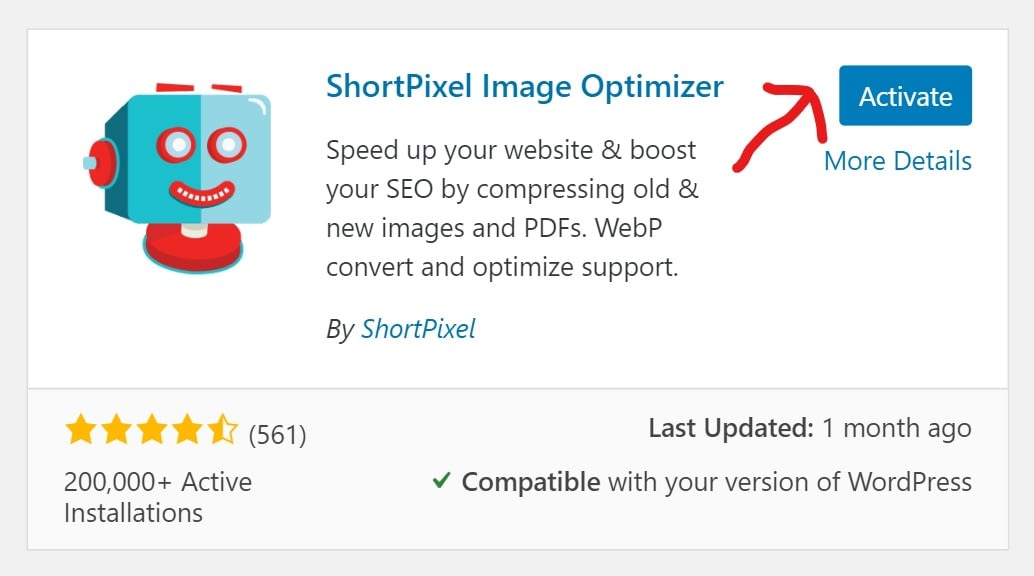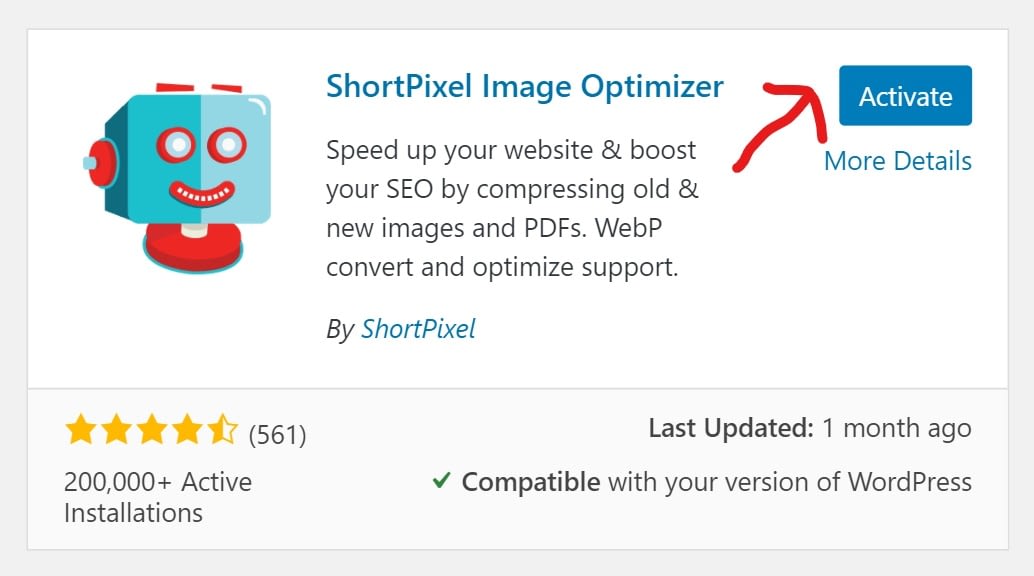 Further step is to go to the settings panel of the plugin and make the necessary changes.
Majority of new WordPress users don't configure the settings after installing the plugin. So make sure you are not one of them, always remember to configure the settings after installing a plugin.
Upload Custom WordPress Plugin to Install
In some cases, you have to download plugins from third party websites or from somewhere else. For this, you can upload the .zip file in WordPress dashboard and Install it directly.

Again, Go to Plugins–>Add New and click on "Upload Plugin". Now browse your device and find the .zip file.
NOTE: WordPress accepts only .zip format to upload a WordPress theme or plugin.
Conclusion
WordPress Plugins will become easy to go with gradually with time. Mostly I prefer to install plugins using the WordPress dashboard's search feature however in some cases I have to use the upload feature.
Also if you wish to deactivate a plugin, all you need to do is go to your WordPress dashboard and deactivate the plugin.
Also read: 8 Amazing WordPress Plugins to Enhance User Experience For Happy Blog Readers
If you have some queries and doubts popping up into your minds, let me know via the comments.
Awesome! Now you are ready for Part 6 of the "Start A Blog" series:
Thank you for reading this post 🙂