A couple of weeks ago, I was fortunate enough to be given 'beta' access to a product called Fusedd which has just been released to the public.

This is an honest review of the product based on personal experience…

And I'll start by saving YES I have made commissions with the campaigns that I have setup with Fusedd. The product works and is not a scam!

But just how good is Fusedd on the whole?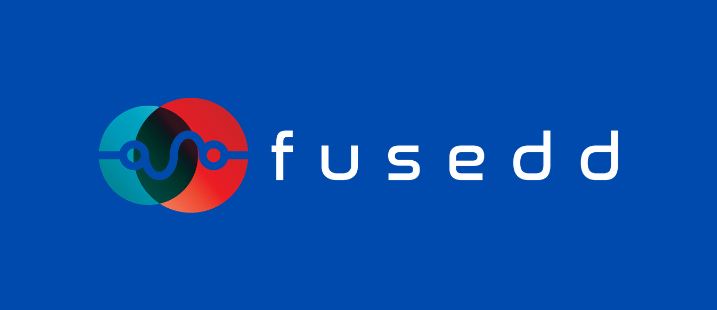 What Is Fusedd?
Fusedd is an automated marketing software tool. The software enables you to set up marketing campaigns in just 3 steps:
Selecting a product
Creating a category (bridge page)
Traffic Generation (paid traffic)
Specifically, Fusedd focuses on offers that generate a commission without having to make a sale. You promote offers that pay you for sending prospects that perform an 'action' rather than having to make a purchase.
That action could be entering an email address for a 'free trial' of something or entering their 'address' for a free sample. Anything like that.
This is important because when you don't have to make sales, it makes conversions much easier…
Fusedd then sets up 'done for you' category bridge pages (where you drive traffic to) and 'done for you' ads; using one of the top paid traffic sources that I'll not reveal at this stage as it would be unfair on the product creators.
Both the 'done for you' pages and 'done for you' ads are superb. They are generated instantly and are super high quality.
Honestly, when it comes to setting up campaigns, Fusedd will save you a ton of time…
When everything is switched on and your paid ads are setup, your promotional campaign is up and running. This can all be done very quickly!
How Much Money Can You Make With Fusedd?
How long is a piece of string?
What I'm getting at here is there is no set answer. The more offers you promote, the more campaigns you have up and running, the more you spend on traffic, the more you will make….
The standard version of Fusedd enables you to create 10 campaigns per month, which is more than enough to make regular commissions (and build your list, which is a secondary benefit).
So if you have money to invest, you can realistically expect to make $10-$50 per day pretty quickly. The $100+ days will come in time, when you have more campaigns up and running…
Who Created Fusedd?
Fusedd is developed and marketed by experienced affiliates Mark Bishop, Vekata Ramana and Nakul N.
What I really like about Fusedd is that the creators are not successful marketers and developers; having created some of the best automated affiliate marketing platforms available.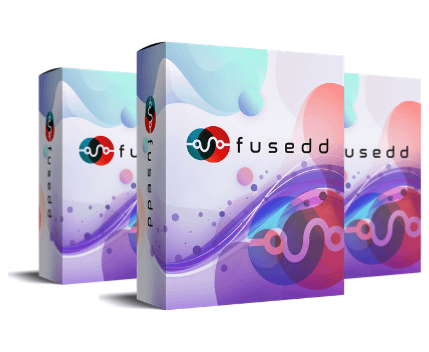 These guys have a track record of success and after testing Fusedd, this is another winner!
The Pros
The software itself automates each step of setting up CPA Affiliate Marketing campaigns. Frankly, it does each step extremely quickly and extremely well.
And being based on CPA, it means you don't have to make sales to make money; which is extremely useful in the current economic climate.
Of course, you still need to do a bit of work (for example, you need to actually select the product you're promoting) and you'll need to do the basics like sign up to the CPA Network and link your paid traffic account.
(Don't worry, this is all super easy and training is provided. It's a prerequisite for any commission based marketing model).
But all of the technical work, i.e. category page creation, is automated by the software. Created simply by you clicking the mouse.
This means you can have commission based marketing campaigns set up and making money extremely quickly. It takes just minutes after you've set everything up to get started.
>> Click here to check out Fusedd.
The Cons
I've tried to find a 'bad' to make this review balanced but being honest, it's a really good software for people looking to get into affiliate marketing.
If I was being super critical, I'd say the 10 campaign per month limit on the standard version of Fusedd is going to limit the earning capability for those looking to make the BIG BUCKS…
You're probably going to start with $10-$50 per day with this and have to work your way up to $100+ over several months…
That said, it will be ideal for most people with a regular paid traffic budget…
If you do want to jump straight into that $100+ per day territory, you will probably need to upgrade after purchase…
BUT other than that, there's little to report in terms of negatives. The software does what it says on the tin and works. I've got the commission to prove it.
The Upsells
The Front End as well as Upsell features are listed below:
Front End Features: (Fusedd – CORE – $16.93)
Access to cloud based software
Find the highest paying offers (Get paid without selling)
Create up to 10 campaigns per month (No additional fees)
5 Done for You pages in the highest paying categories
Generate up to 50 ads P/M
Full Analytics
Other Pages included: Privacy Policy, Terms, disclaimer
Training – Full system & software training
Fusedd Pro – OTO 1 (Price: $67)
Fusedd Pro includes the same features as FE with the following additions:
Unlimited: Generate unlimited ads P/M (instead of 50)
Unlimited: unlimited keywords / categories for ads
Create up to 100 campaigns per month. Instead of 10 (No additional fees)
10 Done for You pages in the highest paying categories (instead of 5)
Publish to WordPress
User can publish all their pages on their own WP websites using the Fusedd Plugin
Fusedd Expert – OTO2 (Price: $37)
Fusedd Expert includes the same features as FE with the following additions:
Automation: Enter a category and Fusedd builds your page and ads automatically for you.
Create up to 300 campaigns per month. Instead of 10 (No additional fees)
15 Done for You pages in the highest paying categories (instead of 5)
Generate up to 150 ads P/M (instead of 50)
Publish to WordPress
User can publish all their pages on their own WP websites using the Fusedd Plugin
Fusedd Instant Traffic – OTO3 (Price: $97)
User Pixel is added to Fusedd sales page enabling them to build a large targeted audience.
Fusedd AGENCY – OTO4 (Price – $47)
Reseller package – Unlimited Sales.
Fusedd – 1k Week V2 – OTO5 (Price: $127)
1k Week V2 video tutorial with Done-for-you products. 6 Products
All the user needs to do is fill in the blanks, generate and give away high quality pre-configured products. Each product becomes unique to the user after filling in the blanks
Users benefit from an inbuilt promotional structure
Conclusion
Fusedd is a fantastic marketing software that works. I'd go as far as to say that this is the best work of team Mark, Venkata and Nakul to date. If you're looking for a fast track your CPA marketing success, look no further.
The price is really affordable right now, so I suggest you click the link below and take a look for yourself.
These guys will soon be charging a monthly subscription for this, but right now you can get lifetime access for a single low price…
It comes with a full money back guarantee, so there is no risk in taking the software for a test drive.
Thank You for reading this post 🙂 . Also read some more interesting reviews here.
Peace ✌️