What is the cost to start a Blog in 2021? or "How much does it cost to start a blog? ".
Yes, you might be the one having this question in mind. But, you are not alone!
I literally am asked this question very frequently and hence I think it's time to sort this question for all those who are planning to start their own blog in 2021.
So, in this post I will be covering everything from the startup/necessary costs to some of the additional-included costs to start a successful blog.
But before proceeding, I want to ask you a simple question: Why do you need to spend money to start a blog? Can't we build it for free?
Well, there are many aspects to answer this question.
But what I believe is that most of us aim to make money from our blog in the long run, in other words we want to make Blogging a part-time money making business or may be a full-time later on.
And, that's the exact point here. If you really treat or want to treat Blogging as a business, then investment is must. There's no Business that can turn out successful without any investment.
As it is often said: it takes money to make money.
The interesting part with Blogging is that it doesn't require a high cost-budget to get started. The start-up cost to start a blog is extremely low and still yields high-profit returns.
Speaking about myself, I started this blog while in college as a desire to explore and try something new.
I was on a tight-budget at that time as most other students and therefore I invested some of my savings to start a blog, and since then it has turned to be one of the best investments of my life.
After blogging for about 1.5 years and scaling upto $1000-$2000 per month has helped me achieve financial freedom as well as shape my future for a successful career.
The point is, "If I can then why can't you?"
Can You Start A Blog For Free?
Yes, there are some platforms that allow you to build a blog for free, some of them are:
Wix.com
WordPress.com
Blogger.com
In the beginning I talked about the mindset aspect of why not to go for a free blog. Now let's discuss some other aspects, why a free blog is not always the best option:
Less Customizability:

Free platforms don't offer as many customization options as self-hosted WordPress.org. You might have to struggle to make your website/blog responsive, also there are very limited designing options available with them.

Limited or No Monetization:

This is the major drawback of free blogging platforms. Most of them don't offer monetization options for your blog and even if they do, they are not so friendly. So you won't be able to opt for Ads or Affiliate Marketing in that case.

Limited Resources:

Free Blogging platforms impose a number of limitations in terms of your content privacy, bandwidth and even your domain name. You'll have to go for a "

example.wordpress.com

" or "

example.wix.com

" type of domain unless you pay for their premium plans.

No Professionalism:

Since these platforms don't offer much designing and customization options, your blog tends to look quite ugly and unprofessional.
These are just some of the reasons why I never recommend going for free platforms, however the scenario is different if you don't aim to make money from your blog in the long run.
If you want to pursue blogging only as a hobby or just want to explore it out, then you can definitely opt for the free Blogging platforms.
Actual Cost To Start A Blog Business?
As I talked about this above, Blogging is one of those startups that don't require a high budget to get started!
You can set up and get your blog running with an extremely low budget.
There are two necessary investments that are must to start a blog. Let's discuss them in detail:
Domain Name:

A domain is basically the name of your blog/website. For my example, the name of my blog is

TheTeenageBlogger

and hence the domain name is www.theteenageblogger.com. Choosing a domain name is totally your wish, you can either go for a specific niche-wise domain (for example, my blog is about Blogging and Internet Marketing and hence the name TheTeenageBlogger) or just go for your own name (for example www.neilpatel.com).


Web Hosting: A web hosting service company hosts your website/blog on the Internet. Without it, your blog won't be available online.
After getting your domain name as well as web hosting, you are ready to start a "self-hosted" blog.
Inside the Hosting admin panel, you will be able to download WordPress.org blogging platform. I will be discussing in detail on how to get started with your new blog later in this post.
[NOTE: WordPress.org and WordPress.com are two different platforms. WordPress.com is free and has limited features, so you don't have to choose that. Rather we have to go for WordPress.org which is available to download for free once you get your web hosting.]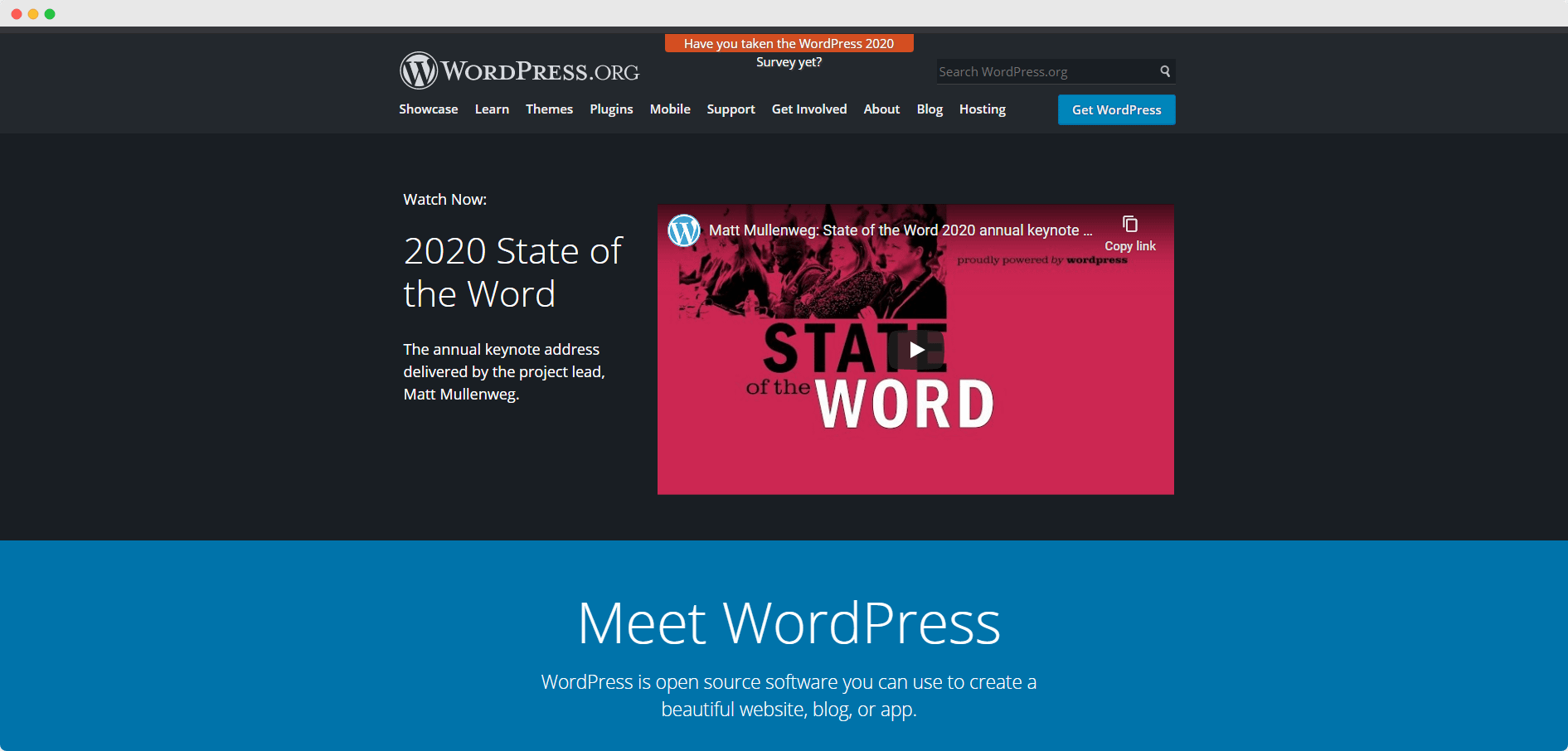 What Is The Cost Of Web Hosting?
There are a number of web hosting companies out there in the market and hence each one has a different pricing plan.
The company that I recommend is SiteGround. Even this blog is hosted on WordPress too.
While SiteGround is a way ahead of all the hosting companies out there in terms of the features it offers, there is a recent increase in their pricing plans.
Therefore my suggestion is to go with SiteGround only if you have a good budget to start with, else I will be discussing some other good alternatives below.
I have a detailed post about getting started with SiteGround hosting that you can refer if you wish to go for SiteGround hosting.
Now, let's look at some at some other good and affordable web hosting options that stand almost similar in comparison with SiteGround (be it speed, features, bandwidth etc):
GreenGeeks and Bluehost besides being one of the best hosting options, have very budget-friendly pricing plans.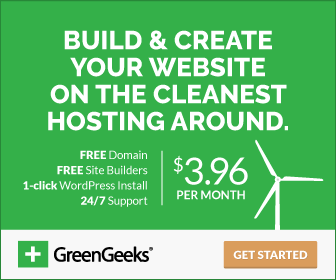 Both the hosting companies have plans starting with just $2.65/month and the good thing is that both of them offer a 30-day money back guarantee to all new customers!
What Is The Cost Of Domain Name?
Just like the hosting prices, domain name prices vary too depending on which domain service company you choose. Usually a domain costs around $10-$20 per year.
The best part is that both GreenGeeks and Bluehost hosting provide a free domain name for 1 year if you buy their hosting plans.
Yes, you'll have to pay for their renewal after 1 year but it's saves some up-front costs when you are just starting out!
Note: One other benefit of using Bluehost is that they allow you to go ahead and start your blog even if you haven't decided on a name yet. Just sign up here for your web hosting plan, and then you can select a $15 credit to come back within 30 days to register your domain name once you decide on one.
However if you go for SiteGround hosting, you have an option to register a domain name with SiteGround along with the hosting plan.
The domain name is not free in this case and hence what I recommend in that case is to buy a domain name from NameCheap.
NameCheap is the place where you can find all types of domain name (.com, .co, .org etc) at a very cheap and affordable price.
Moreover, getting a domain from Namecheap makes it easy for you to manage all your domains from one dashboard.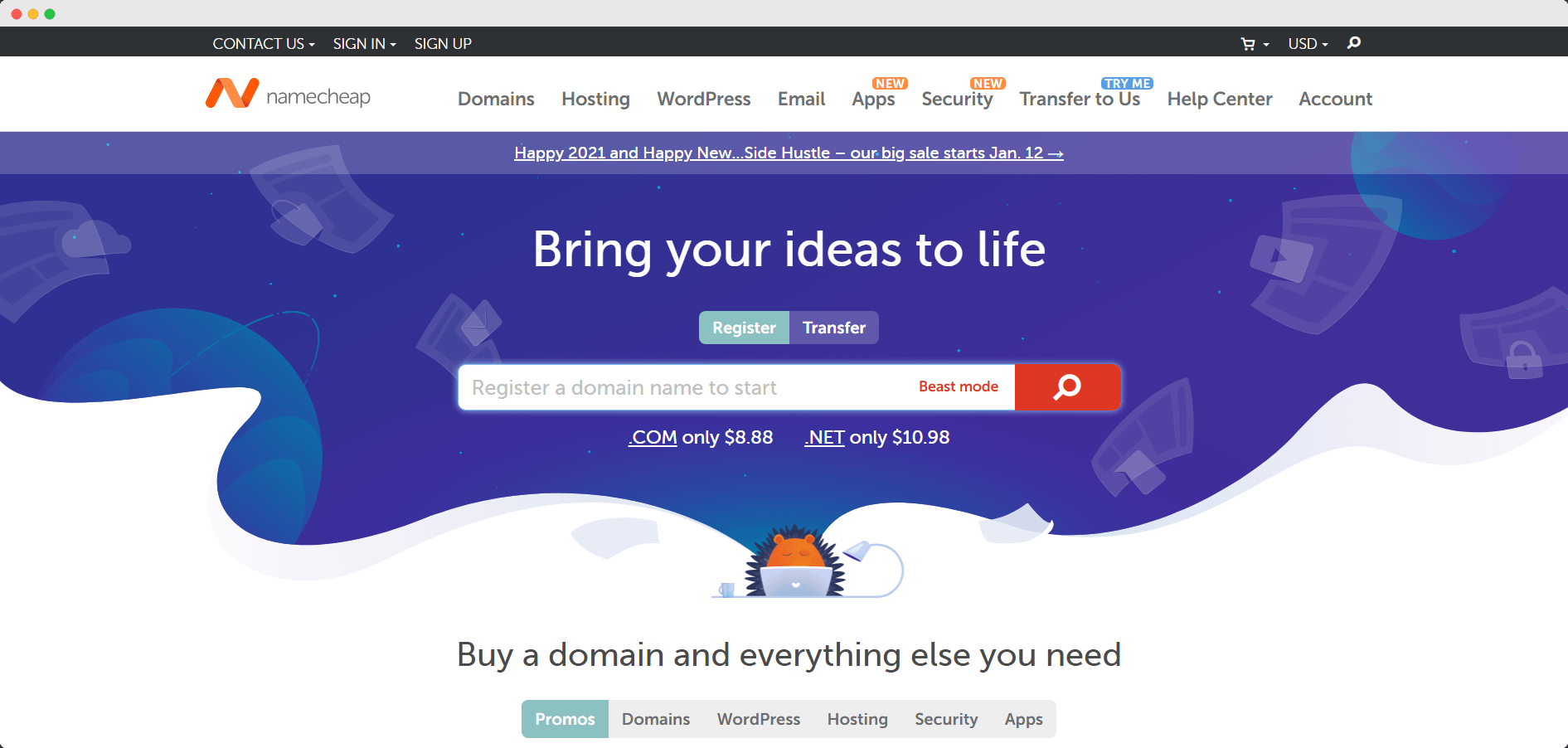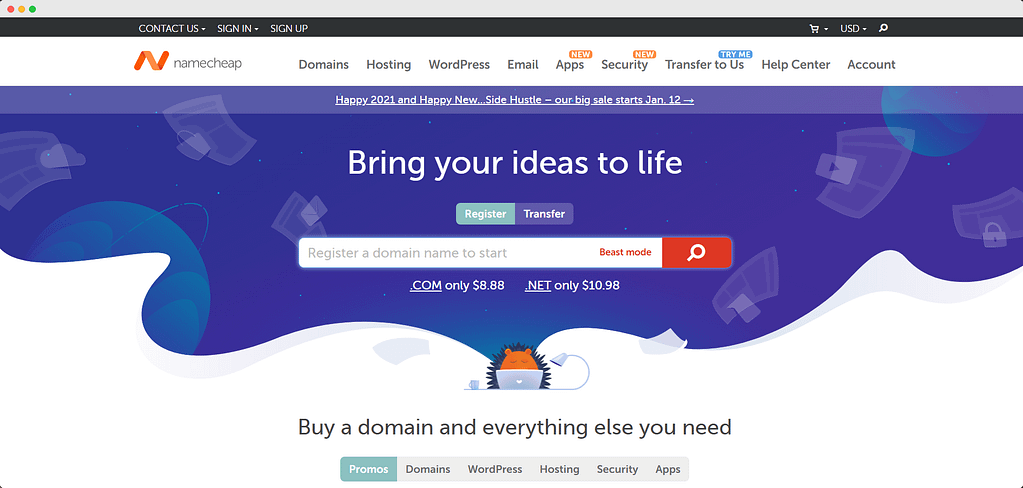 Overall Necessary Cost Of Starting A Blog In 2021: $59.4 – $71.4
So, taking the cost of Domain and Web-Hosting into consideration, the estimated minimum cost to start a blog rounds up to $59.4* or $71.4**.
It includes: 12 months **Bluehost web-hosting plan at $5.95 per month along with a free domain OR 12 months *GreenGeeks web-hosting plan at $4.95 per month along with a free domain.
However the cost will go upto 90-110$ if you go for another hosting company and domain name provider.
These are the two major requirements you need to start your blogging journey in 2021!
But, there are some additional costs, though optional yet recommended, that are worth enough to scale your blogging career to another level.
Yes, these costs will require a bit higher budget, but you won't regret these investments once results begin to come in.
WordPress Themes: Free and Premium
Once you are ready with your Hosting and Domain, you'll have to download WordPress.org from the hosting admin panel. I will be guiding you how to do this later in the post.
On a fresh WordPress installation you'll see a very plain and basic (default) theme. And to start building your blog on WordPress, you need to change the default WordPress theme and add a new one.
There are free and premium WordPress themes. Free WordPress themes are good to go only if you have a very limited budget.
However most of the free WordPress themes are poorly coded, are not designed with new bloggers in mind and also don't have a professional appearance at all.
That's why I highly recommend you to invest in a premium WordPress theme as it has way more features and advantages in comparison to the free themes. Almost all premium themes come with:
proper step-by-step instructions
access to customer support 24/7
responsive design
professional look
better customization options and functionality
There are a number of themes available in the market, and I have handpicked a few of them that are quite popular and are considered to have an awesome reputation in the market in terms of design, customer support and additional features that every blogger needs!
Divi Theme: Divi by Elegant themes has gained a lot of popularity because of its Easy to use visual builder that is just perfect for any newbie even with zero technical skills to build a professional looking website/blog.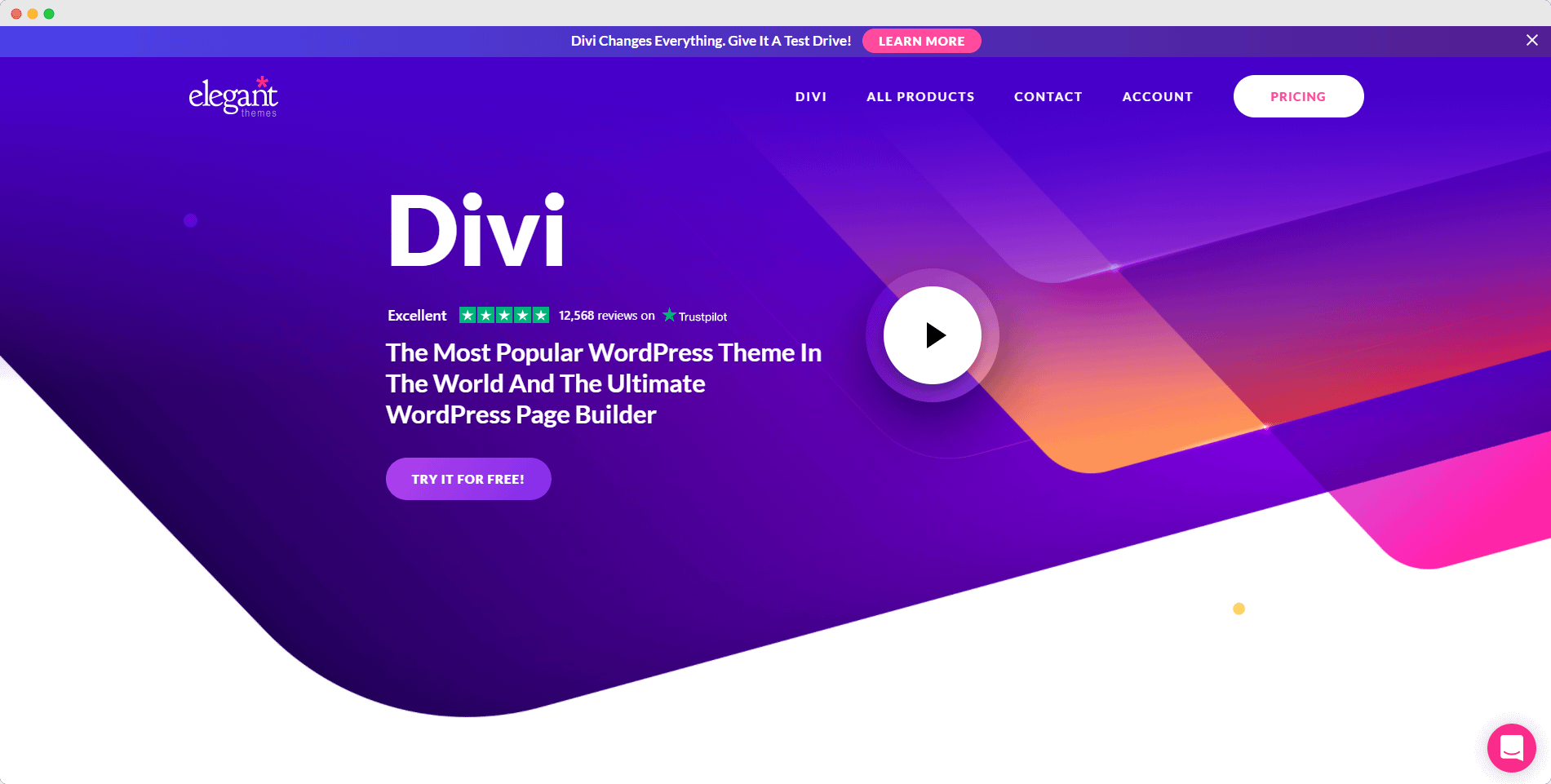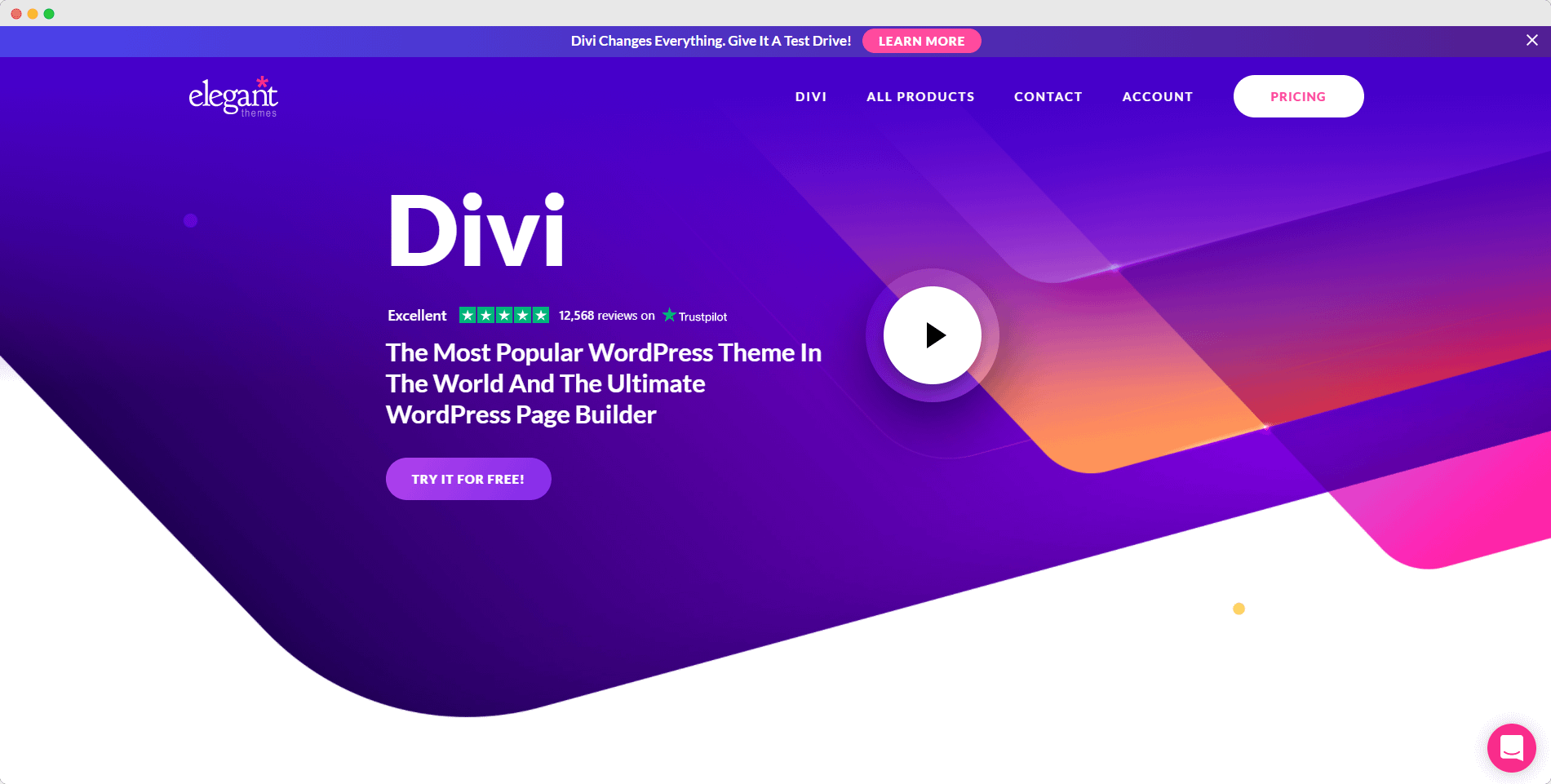 Astra theme: Astra is an exception when it comes to free themes. The Astra theme, though free is no less than a premium theme in terms of it's well coded structure and professional, sleek design.
Even this blog is running on Astra theme and Elementor Pro duo!
PAGE BUILDERS: Page builders are not a theme basically, they are a sort of a tool that can be used along with a theme to design professional web pages.
There are two popular page builders that I have personally found the best:
Elementor Pro: This blog is designed with the Elementor Pro page builder and is running on the Astra theme.
Investing in Elementor pro was one of the best (and worth enough) investments that I ever made in my blogging journey.
One of the cool features of Elementor Pro page builder is it's easy to use, drag and drop visual page builder tool. This feature alone helps to build professional and responsive we page designs in no time.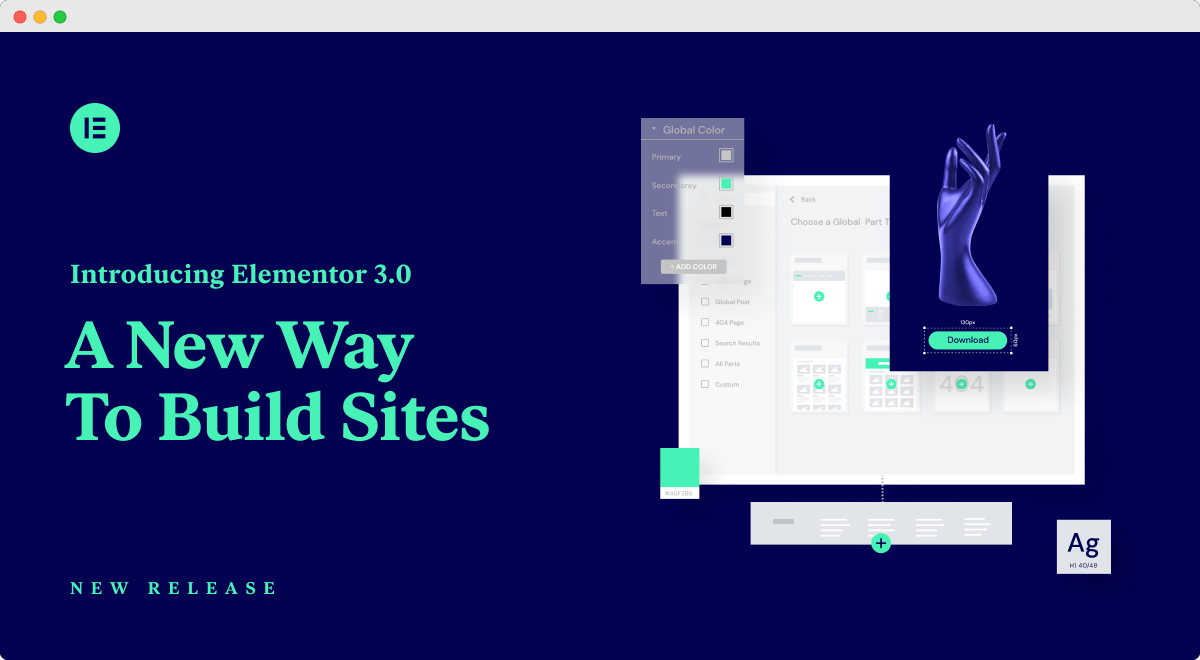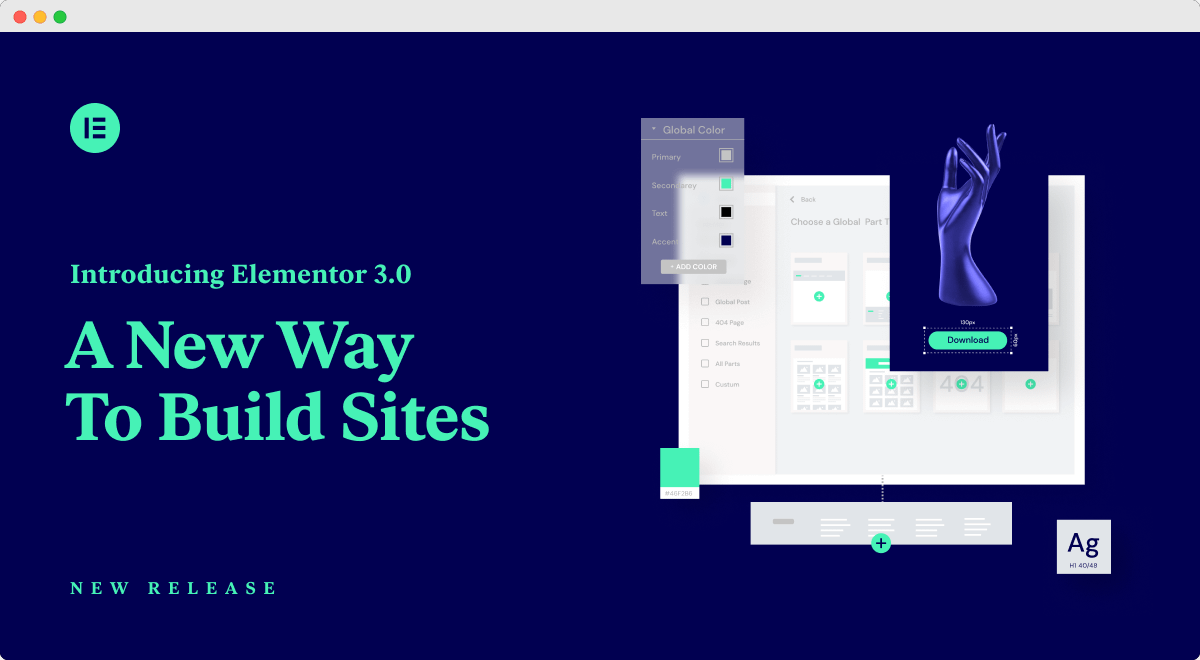 Besides the visual builder feature, Elementor pro also has tons of ready-to-use templates that are perfect for those who are just starting out and have no prior experience in using the tool.
[PRICING: Elementor Pro license starts from $50 pear for a single site.]
Divi Page Builder: Divi page builder is another premium page builder plugin that comes only with the famous Divi theme. The Divi builder is quite similar to Elementor pro and also has visual page designing features.
The best thing is that the Divi Builder works on all other themes and not just the Divi theme!
[PRICING: The Divi theme as well as Divi Page Builder comes for $89 (yearly license) or $249 (One-time fee)]
As I discussed above, getting a premium theme or a page builder tool will require a bit higher budget on your side however believe me these investments are really worthful and will boost your chances of success in the blogging career!
Email Marketing Tools
Proceeding further, I will now cover the additional costs that are included to perform Email Marketing for your blog.
The good thing is that this investment isn't required in the very beginning stage of blogging, rather it is something you would consider once your blog is well established.
But why do you need to invest in an Email Marketing tool?
Email Marketing is a golden way of making extra money from your blog.
Many successful bloggers suggest newbies to build an email list of loyal audience who have trust upon you and hence are ready to buy from you!
There are many Good Email Marketing platforms that offer free plans for those who are just starting out from zero and two of my favorite (as well as recommended) platforms are:
Aweber has been a highly reputed email marketing service provider in the market since many years and is still on the top lists.
Aweber is free for the first 500 subscribers and that too with full premium features!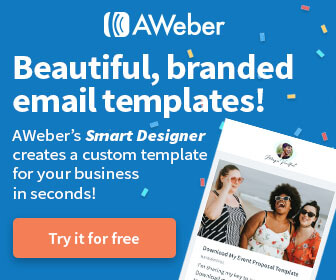 ConvertKit is another email marketing platform that stands in close comparison with Aweber. ConvertKit has some advanced features that are not there in Aweber, however it's pricing plan is a bit higher.
ConvertKit also has a free plan upto 1000 subscribers however it doesn't let you utilize all the powerful email marketing features until you pay for the premium plan.
Personally, I have used both the platforms and I know they are worth my reader's time as well as money. And if you are bit confused on which one of them to choose, then let me help you out:
You can choose Aweber if:
You have a low/limited budget or don't wish to spend more.
You don't really require a lot of features for email marketing.
You can choose ConvertKit if:
You have a higher budget or are willing to spend more.
You want more number of features for email marketing.
WordPress Plugins
WordPress plugins are pieces of software that add extra functionality to WordPress sites.
After a fresh installation of WordPress and a WordPress theme, you need to add some necessary plugins to make your website perform better.
Let's have a look at some of those additional plugins:
Yoast SEO:

This plugins helps in improving your website SEO and rank better in search engines.


Sassy Social Share:

Adds social sharing buttons to your WordPress posts.


UpdraftPlus:

Backups your website automatically and if something ever goes wrong you can restore the backup with just a click!


WordFence:

Provides security to your blog from cyber hackers and potential threats.


WP Rocket:

WordPress caching plugin that boosts your site speed and performance.

Short Pixel: Compresses image sizes without losing quality and helps in improving page load times.
Most of them are free however some do have premium/paid plans to you might consider to opt as per your requirement.
Final Conclusion: Cost To Start A Blog
Till now you must have got an estimated cost for starting a successful blog in 2021.
Simply speaking, the minimum cost is $60 for the first year which includes a 12 months web-hosting plan and a domain name.
And considering the additional costs including a premium theme, plugins or other blogging tools the budget will go upto $150-$200.
But that's not an issue actually, as your blog keeps growing and starts generating money, you'll be able to cover up those costs easily.
When I started, besides investing on just hosting and a domain name, I purchased the Elementor Page builder and signed up for ConvertKit's paid plan.
Moreover I also use these tools on other projects as well and I never step back from making those investment because I am pretty sure that they are really worth my time and will bring in good results.
Congrats! You are Done
With this, I wrap up this post.
I hope you found this post helpful and it covered all your freaking doubts that prevented you from starting your awesome blogging journey!
Do share your thoughts, queries or concerns in the comments and I will reply to each one of you, that's a promise 😉.
See You Soon!