While designing your Blog, Templates or Workbooks, you might be on the hunt for the perfect Font Pairing and finding such paired typefaces can be really very tricky, but having some handy resources, will get you the idea behind mixing and matching the right fonts in no time.
I have listed some of the best font pairings available on the web below; check them, choose your favorites and bookmark them for future references!
1. Font Joy
This interactive font generator lets you choose the range of contrast you wish to have between your font pairings – from high contrast to balanced to similar and relevant typeface combinations.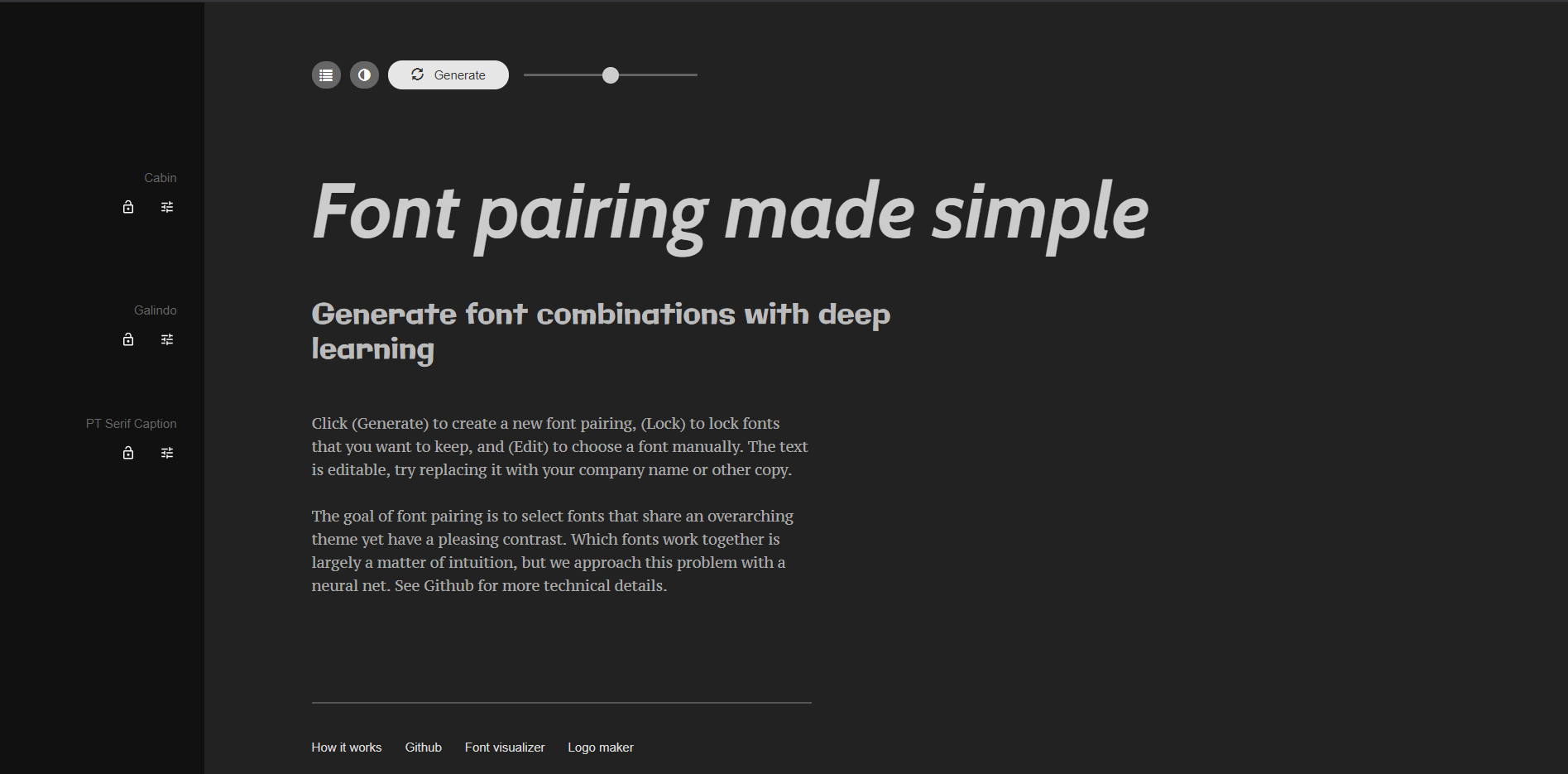 The text is completely editable, you can just copy-paste what you intend to use and also you have the option to choose fonts manually and see the best options for pairings!
Check out Font Joy here.
2. Font Pair
Font Pair enables you to pair free Google Fonts with just a click of button to download each combo. You get a number of options for filtering typeface selections such as Sans-Serif/Serif, Display/Serif, Monospace/Sans-Serif and everything that revolves around these.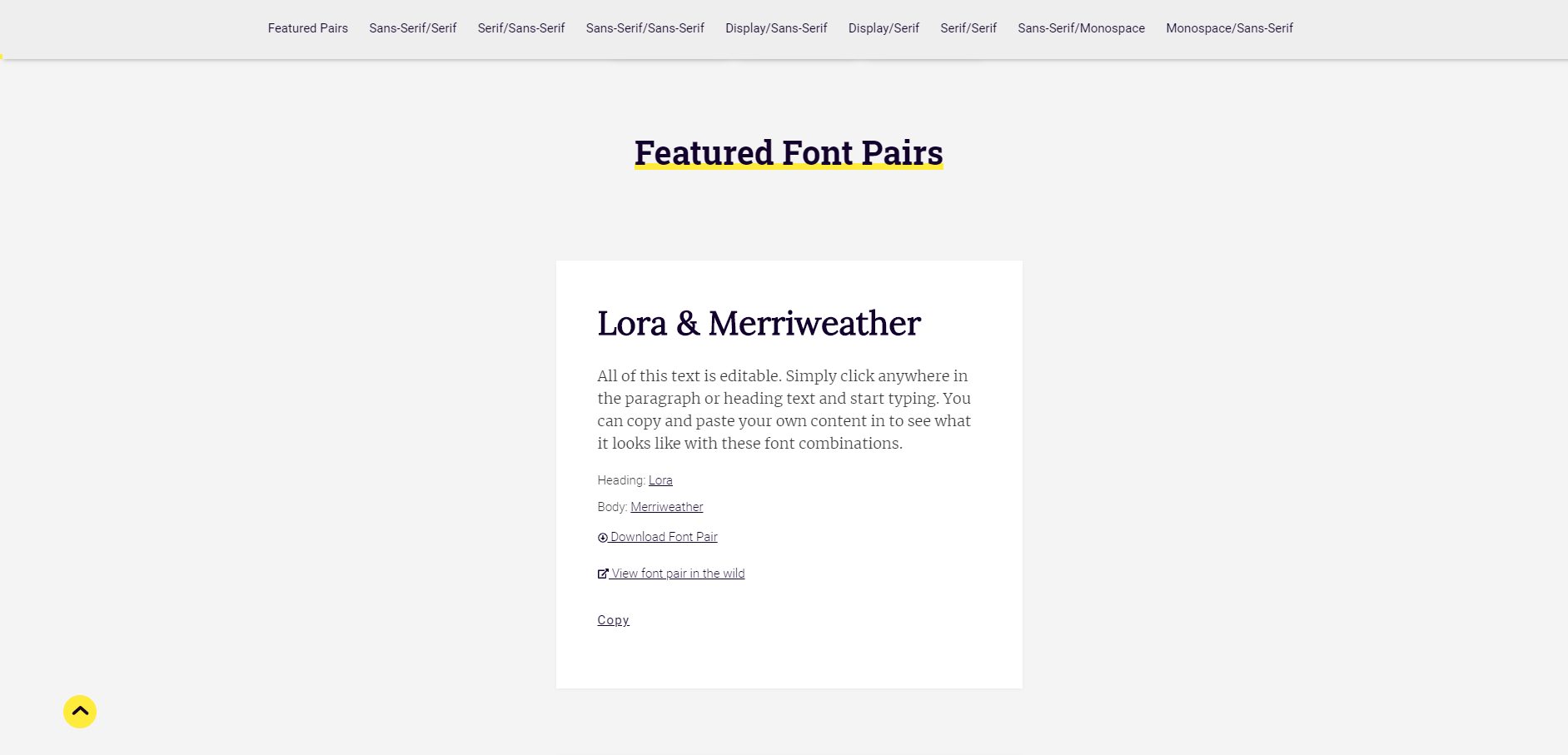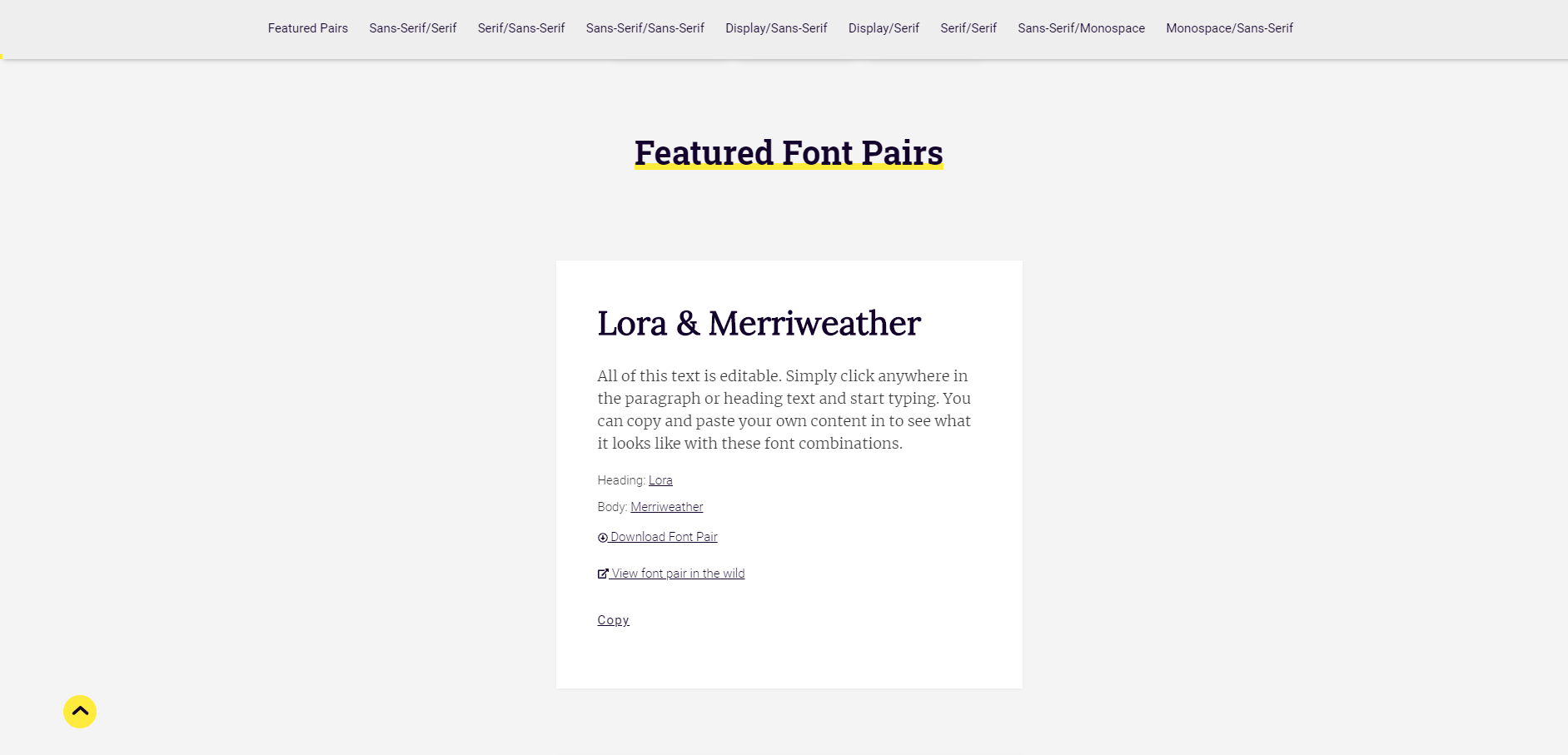 Moreover you'll want to enjoy browsing through their extensive collection of featured and popular font pairs!
3. Canva's Font Combination Generator
If you aren't using Canva, you are really missing a lot buddy! Canva is one of the tools, I can't imagine life without it.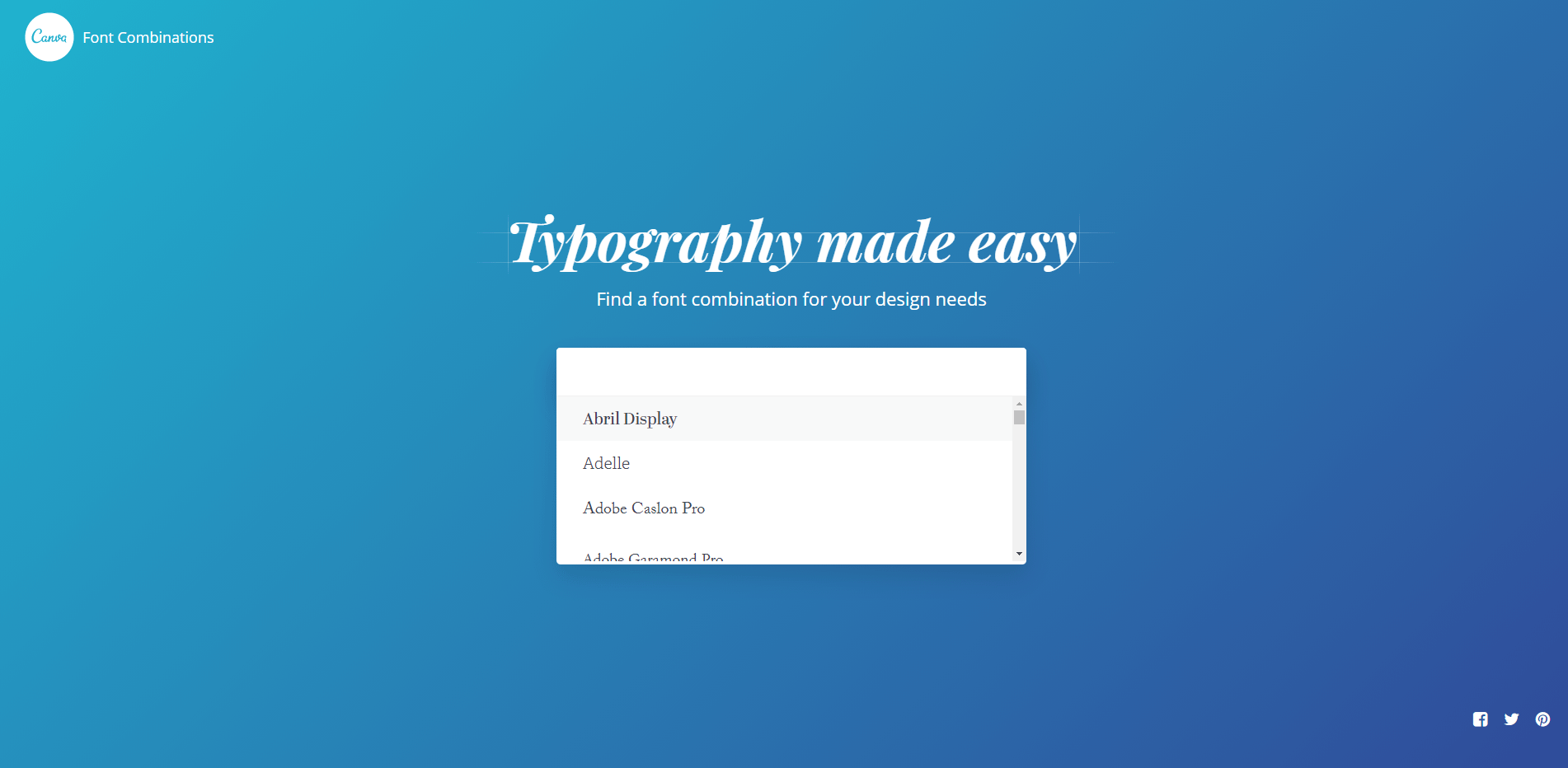 Canva's font combination generator tool will help you select your desired font, and then it instantly generates various combination options where you can edit the copy as well as see an example of that pair being used live.
4. Mixfont
Developed by a team of designers and professionals, Mixfont; A modern font generator powers you to discover and visualize different font pairings.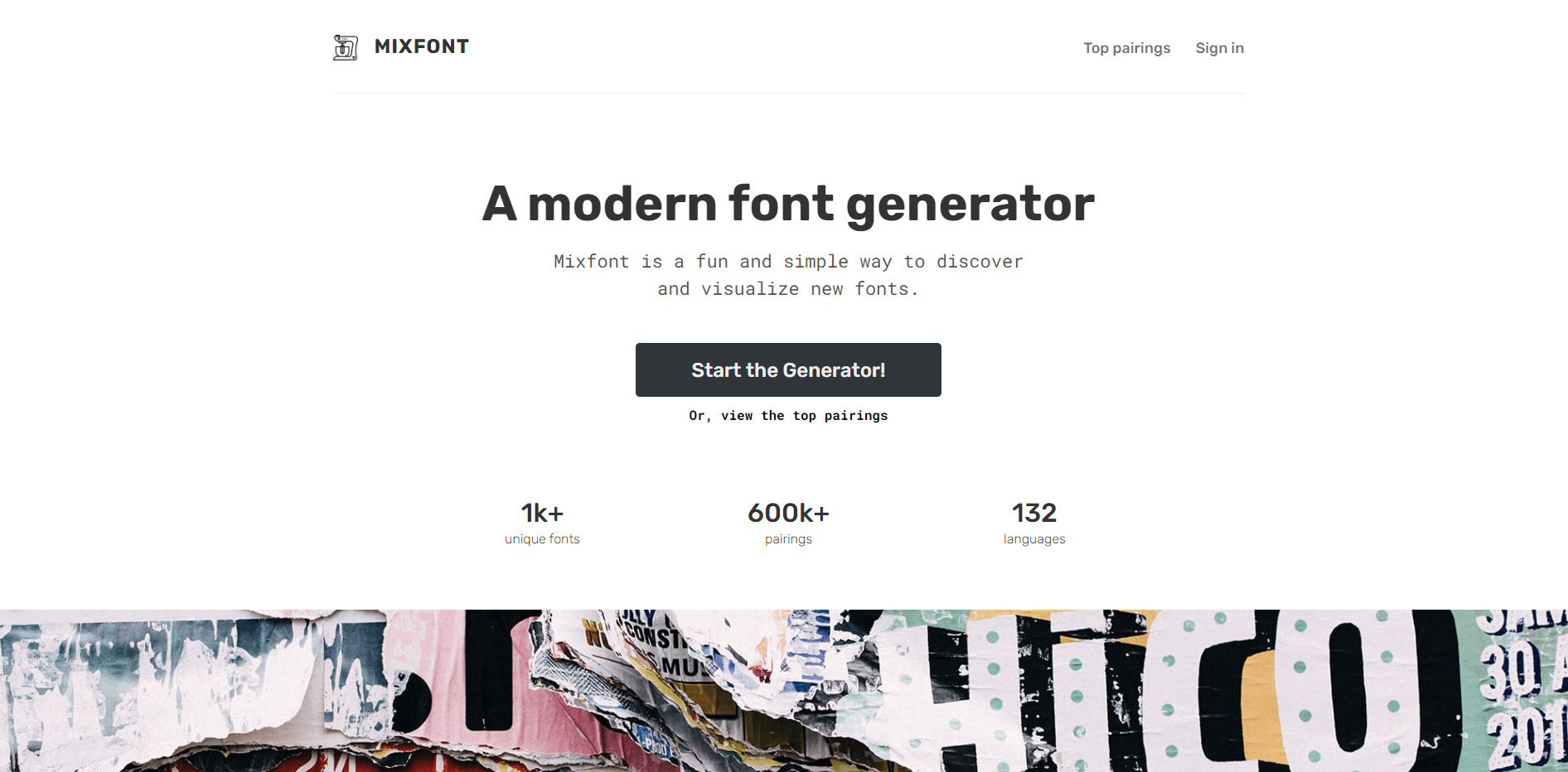 There are almost over 1000 unique fonts to explore and around 600k pairings! This tool might help you find the perfect blend of typefaces for your daily and future projects.
5. Font Combinations Library
Font Combinations is a handy library that has been created by the folks at KK UI Store using Google Fonts.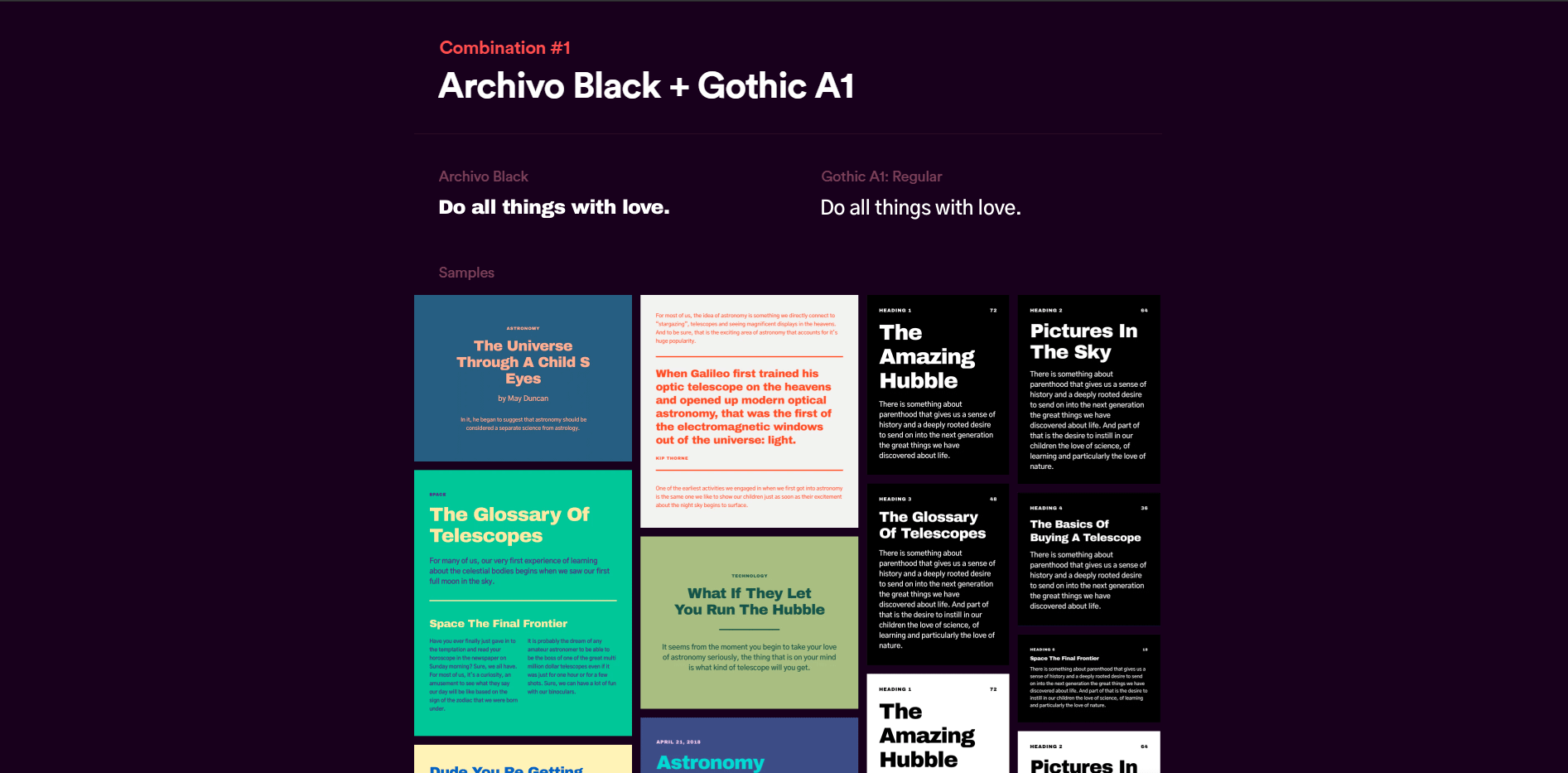 Being compatible with Sketch and Adobe XD, it's very easy to find popular sizes and variants, play with font types and colors thus simplifying the process of making beautiful choices for text-based projects.
6. Typ.io Font Pairing Lists
Typ.io's font pairing resource mines the data from their nearly 3000 online samples to assemble font pairing inspiration for nearly any kind of design project.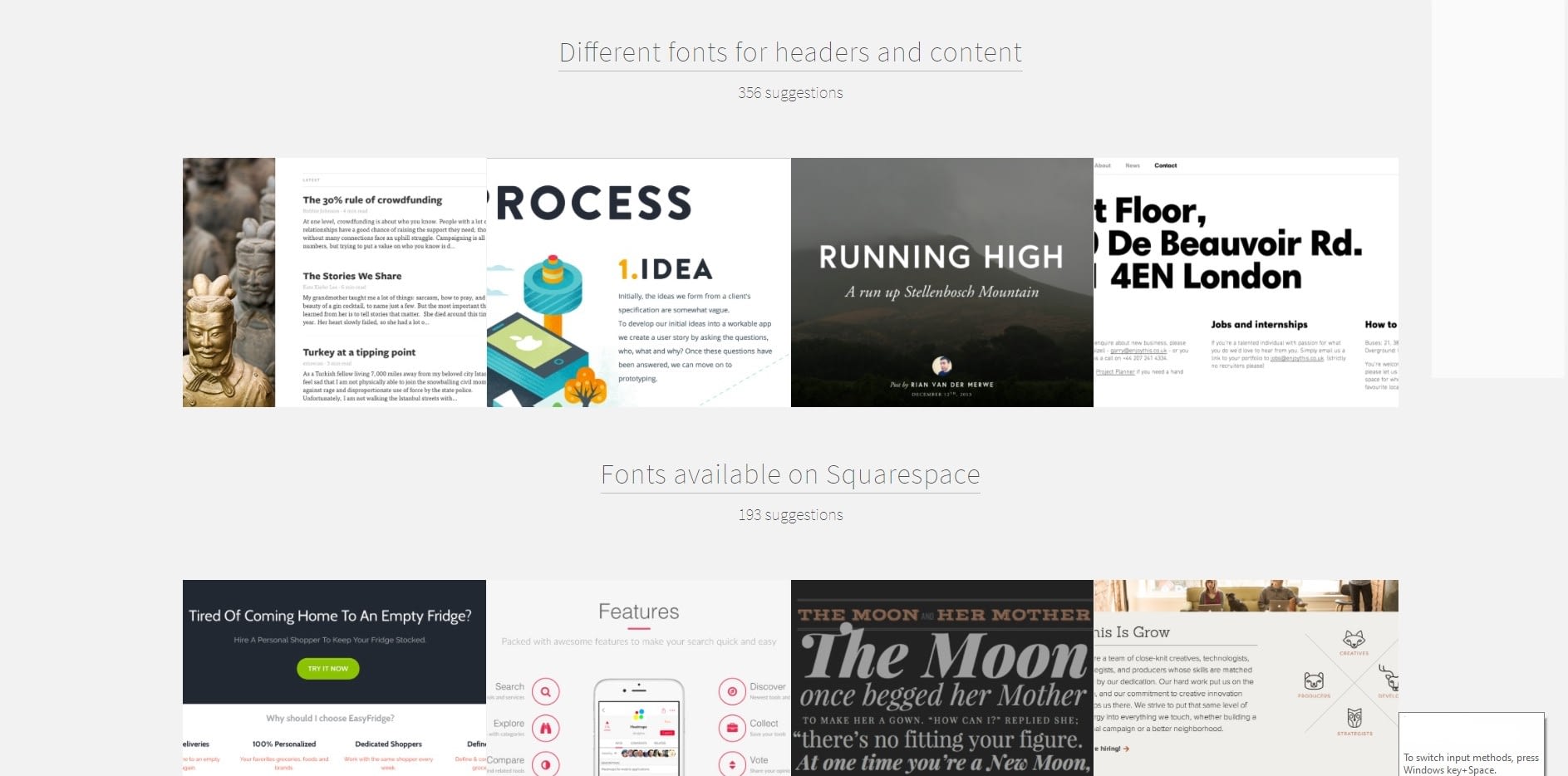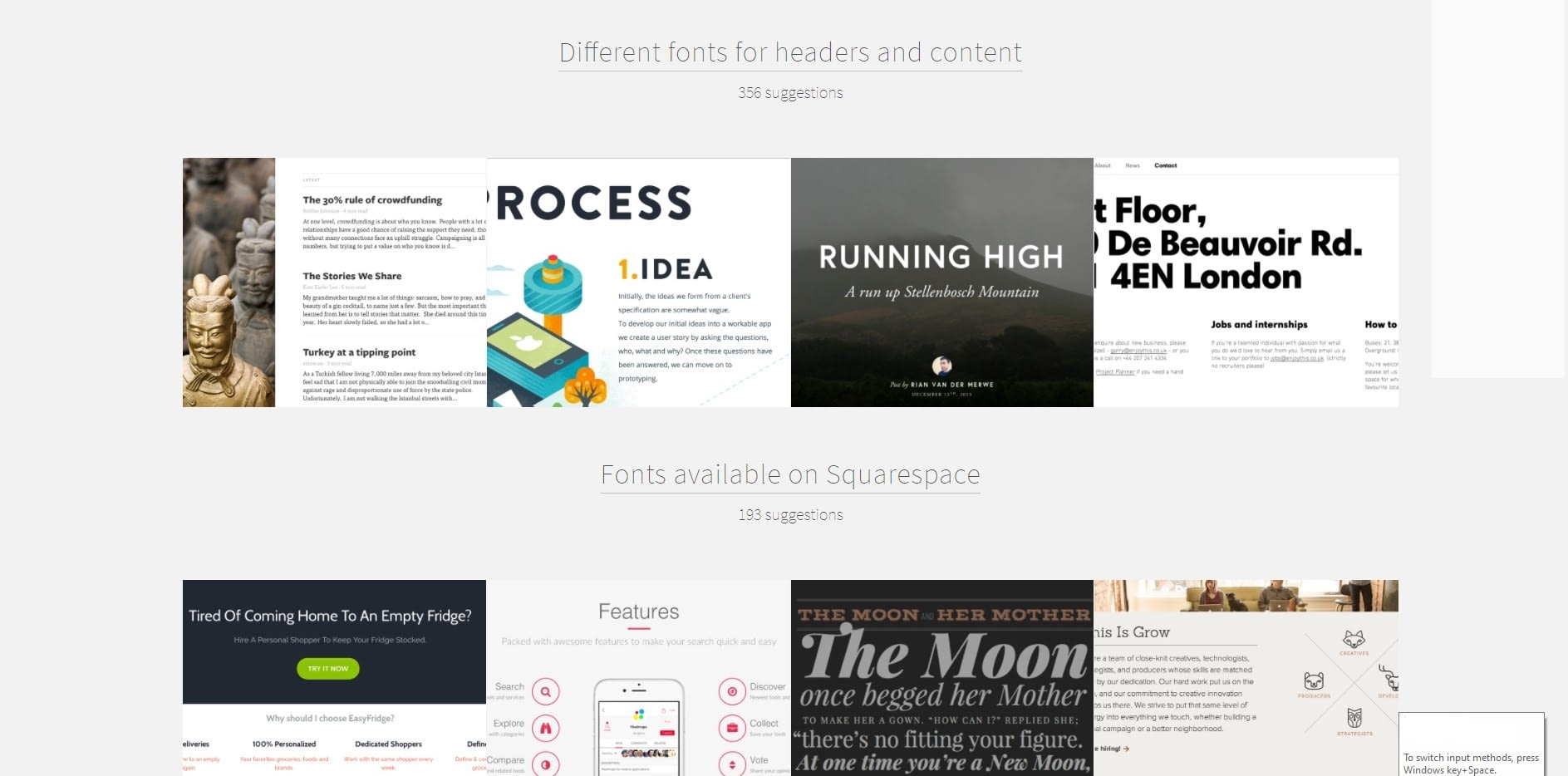 You can browse through their visuals to analyze how different typefaces look together in action.
Anything you are looking for, a serif header with sans-serif body or an attractive combination of fonts for your website, Type.io has got you covered.
7. Google-Type By Femmebot
This is another collaborative, ongoing project that offers inspiration and cool ideas for font pairings available through Google's font library. This tool is a kind of a beautiful landing page that puts various fonts to work featuring passages from Æsop's Fables.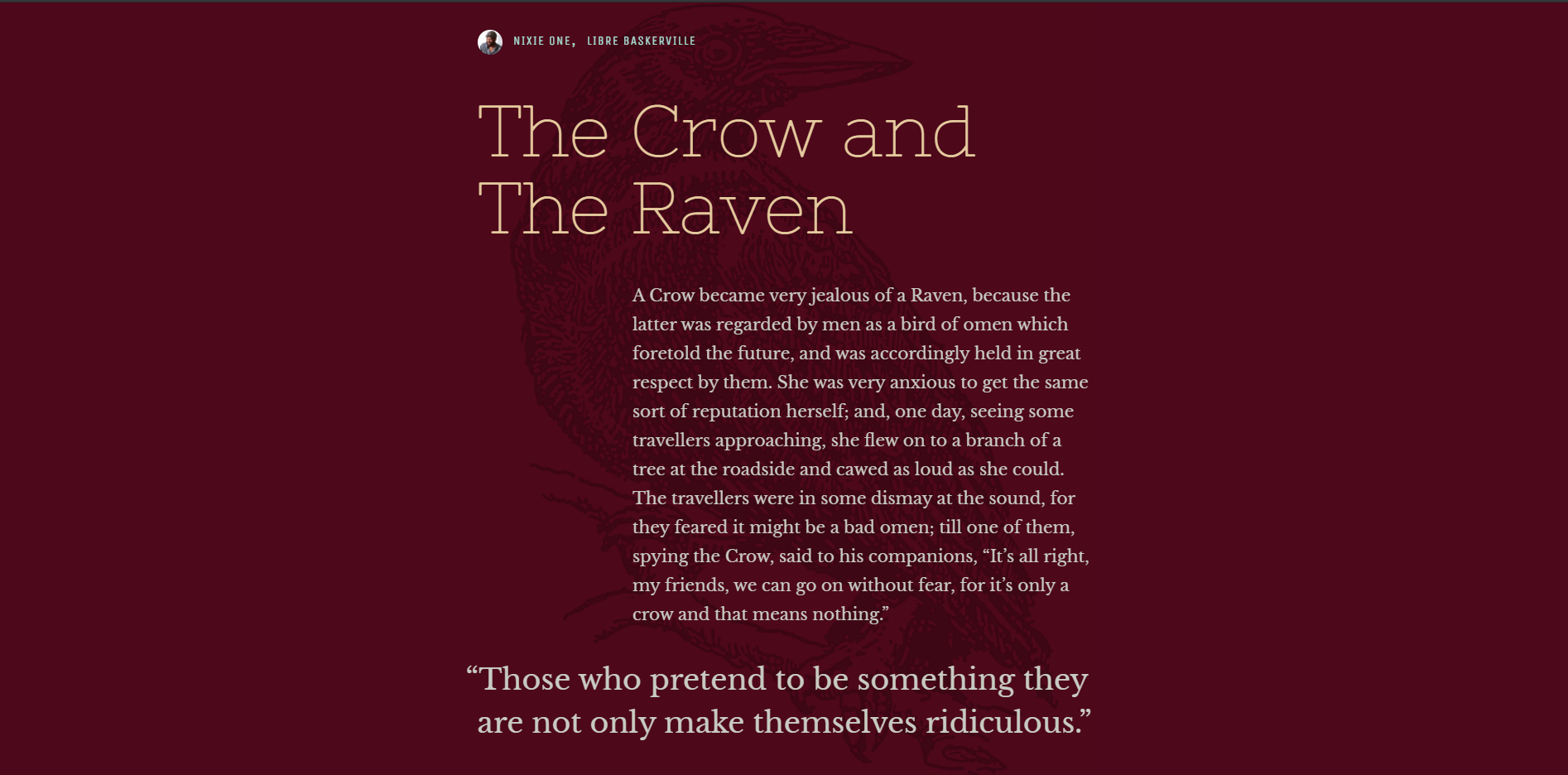 This tool is indeed a great source of creative ideas for bloggers, DIY artists, graphic designers etc. in fact thousands of folks rely on this resource for endless typography inspiration. Check it out here.
8. Typespiration
Typespiration is an incredible resource that allows you to filter through a list of curated websites with stunning font combinations and color palettes.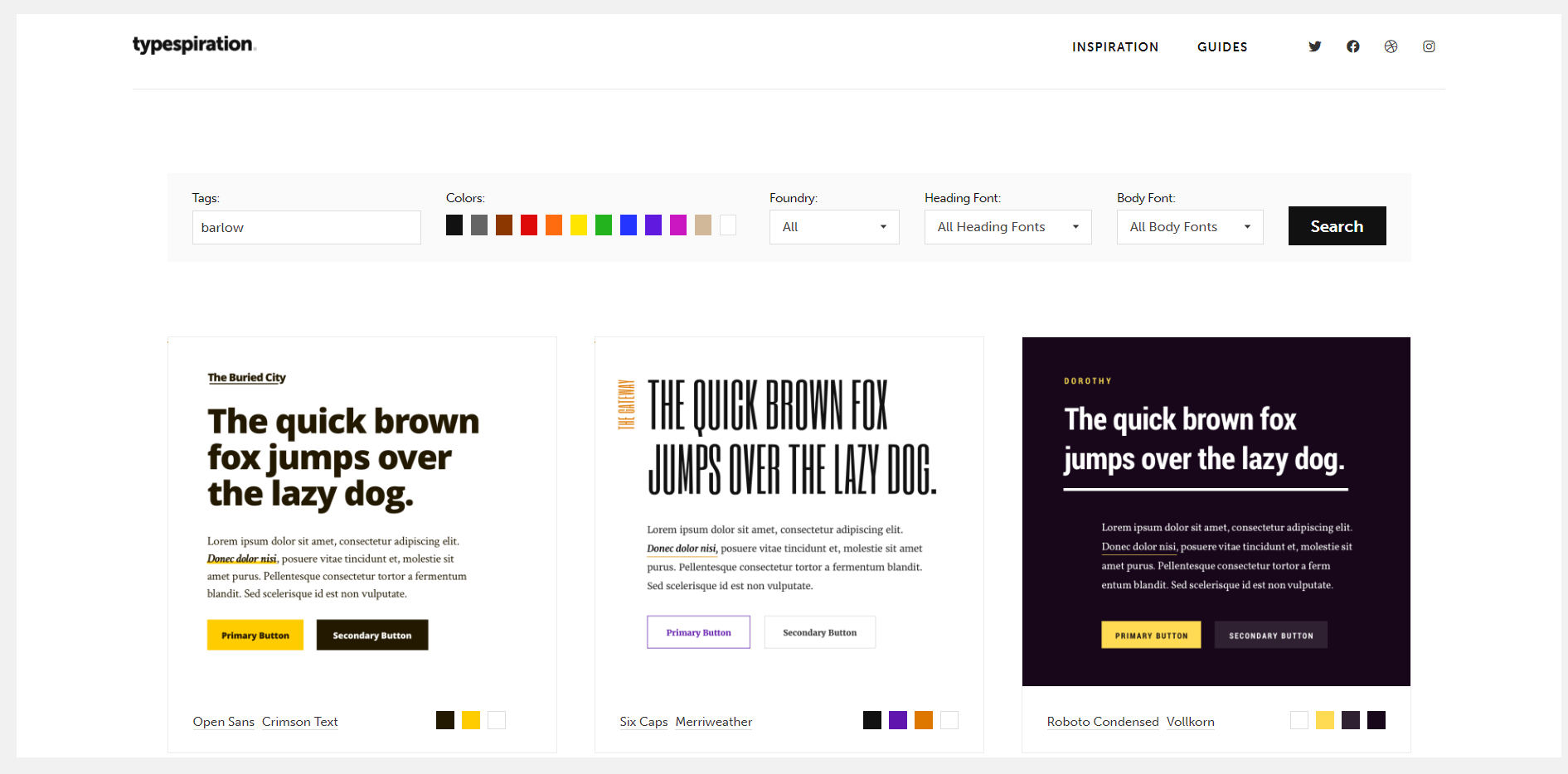 Each visual sample displays the fonts and color combinations used, and also the HTML/CSS code which you can cut and paste straight into your website.
9. Adobe Font Packs
Adobe's Font Packs offer expertly curated groupings of fonts that pair well together and all center around a shared theme—from travel, menu design, 90s flashback, and everything in between.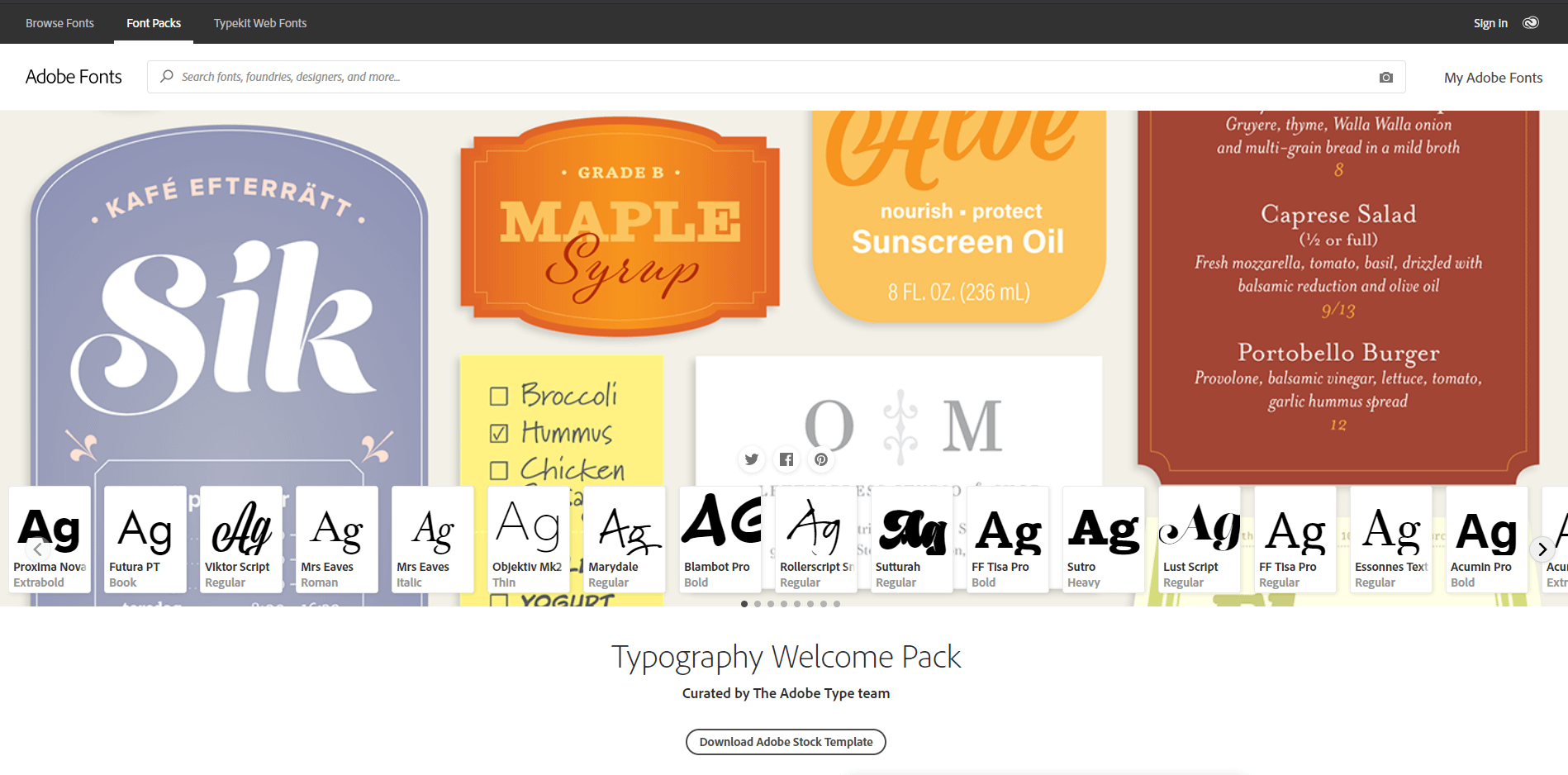 While you'll need an Adobe Creative Cloud account to access these font groupings, it's well worth it!
That's it! So these were the 9 Excellent Font Pairing Tools that can be used for any kind of designing project be it website design, DIY crafts etc.
Also read: 7 Websites For Best Graphic Design Resources in 2020
Which one are you going to prefer for your design projects? Do share your thoughts in the comments.
See Ya 🙂