Today, in this post I would like to share five high commission affiliate programs with you.
Would you mind earning a big bunch of money from your blog?
As I have talked a lot about Affiliate Marketing in my previous posts that it is one of the best ways to make an income from your blog. Simply joining a brand's affiliate program, writing content/review about their product and you can earn a commission for every sale made through your affiliate link.
These affiliate programs (about which I will be talking about) pay well – and are constantly looking for bloggers to join their community!
So why miss this opportunity of earning high ticket commissions?
5 High Commission Affiliate Programs Accepting Bloggers Right Now
However before applying to these programs, you must ensure the following things:
Have a fully functional and running website/blog (no 'under construction' pages)
Have few pages of content written
Be crystal clear in your application, about how will you promote the brand and prove to be an asset to their team
Ensuring these points will increase the chances of your approval even if you are a new blogger or just starting out.
1. NomNomNow Pet Food Subscription Box Affiliate Program
NomNomNow is a meals subscription box for pets.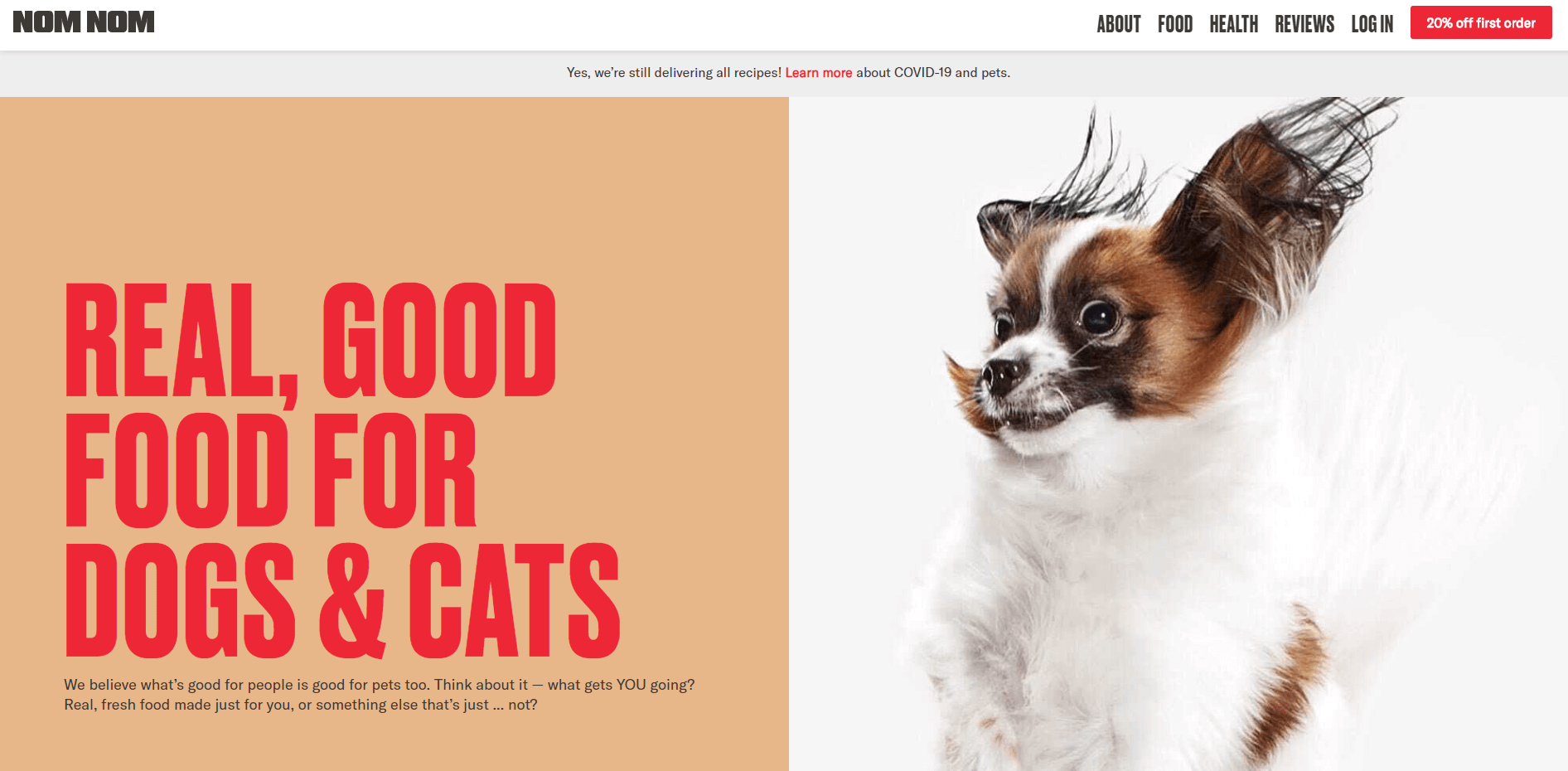 By joining this high ticket affiliate program you will be eligible to earn $75 per sale, promoting this healthy subscription box for dogs and cats.
NomNomNow Affiliate Program Notable Features
Commission: $75 per sale
30-Day Cookie
Flat CPA payouts for every new customer
Coupon and Promotion Codes available
Dedicated Affiliate Manager
How To Join This Affiliate Program
Click here to join the NomNomNow affiliate program and earn $75 commission for every new customer you refer.
2. Bluprint High Commission Affiliate Program
Bluprint (formerly Craftsy) is a go to destination for learning quilting, knitting, baking, woodworking and more.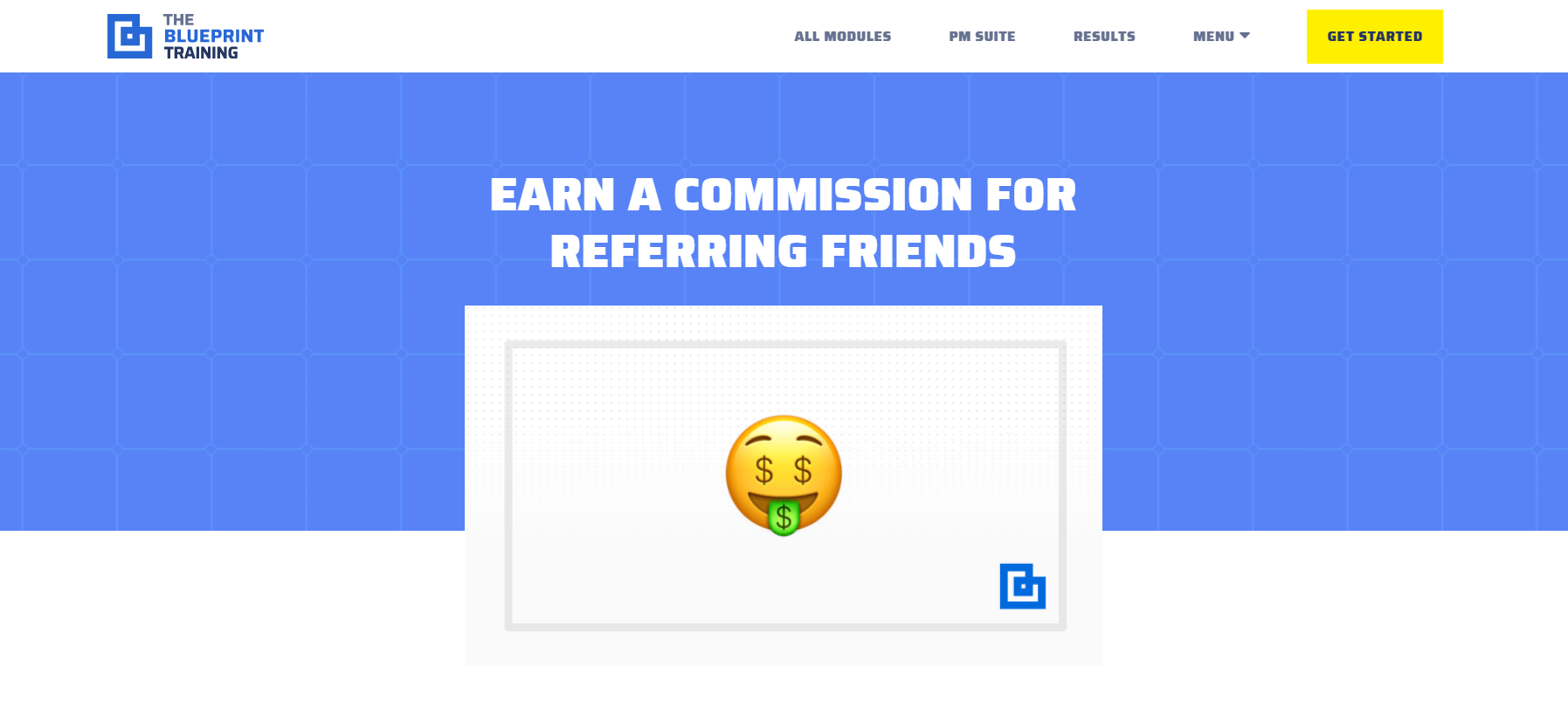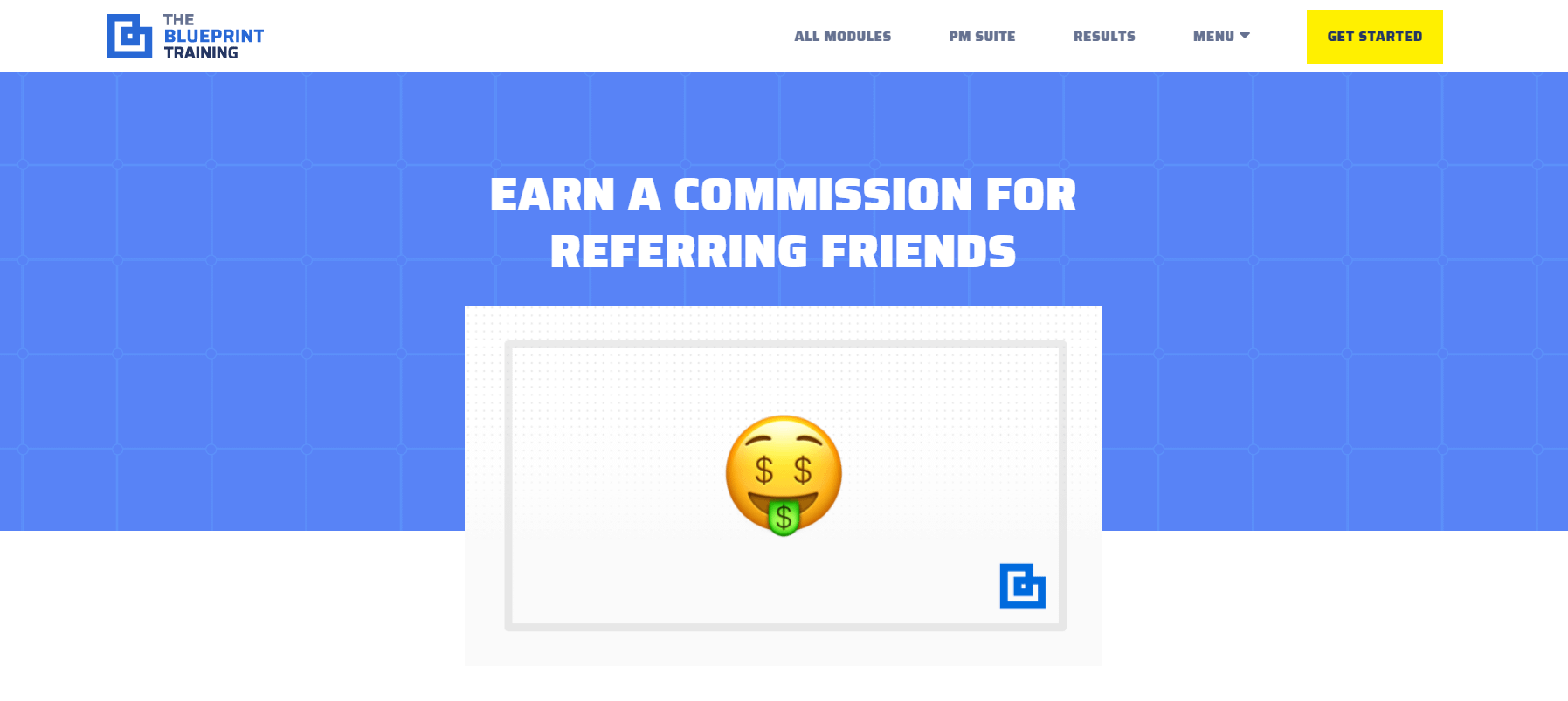 It comprises of a creative community of more than 13 million enthusiasts of different categories from artists to quilters and beyond making Bluprint a home for binge-worthy on demand-content, with access to the world's top experts and curated supplies.
Bluprint lets you dive into anything you've ever daydreamed about doing, like dance, yoga, art and home decoration (plus additional arts and crafts categories)
The Bluprint affiliate program rewards up to 75% on class and DVD sales, and up to 25% per membership signup.
Bluprint Affiliate Program Notable Features
75% of first-time class or DVD purchases by new customers
15% of class or DVD purchases by existing customers
15% of physical product purchases by new customers
4% of physical product purchases by existing customers
$5 trial signup
$15 monthly membership signup
$25 annual membership signup
How To Join This Affiliate Program
Click here to join the Bluprint affiliate program.
3. Warby Parker High Commission Affiliate Program
Warby Parker offers boutique-quality, classically crafted eyewear at a revolutionary price point.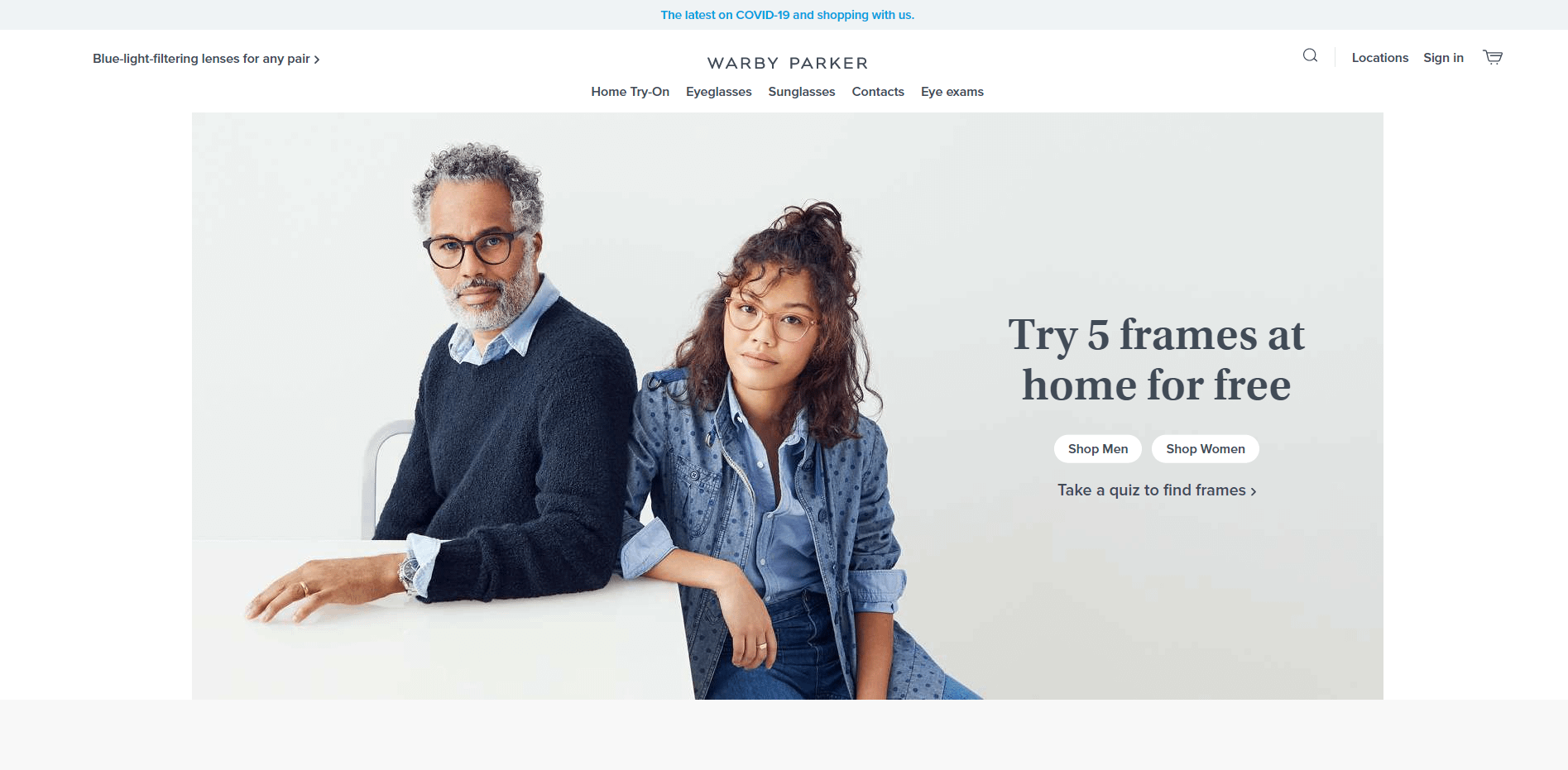 Warby Parker offers higher quality, better-looking sunglasses and prescription eyewear at a fraction of the price-and for every pair sold, a pair is distributed to someone in need.
The Warby Parker affiliate program rewards 20% commission on every sale, plus .50 per lead for every free home try-on you refer.
Warby Parker Affiliate Program Notable Features
Average sale: $125
Up to 20% Commission Rate Lead Commission
$.50 for Free Home Try Ons
Cookie: 45 days
How To Join This Affiliate Program
Click here to join the Warby Parker affiliate program.
4. Mixbook High Commission Affiliate Program
Mixbook is the fun and easy way to make fully customizable photo books, cards, and calendars on the web-for free.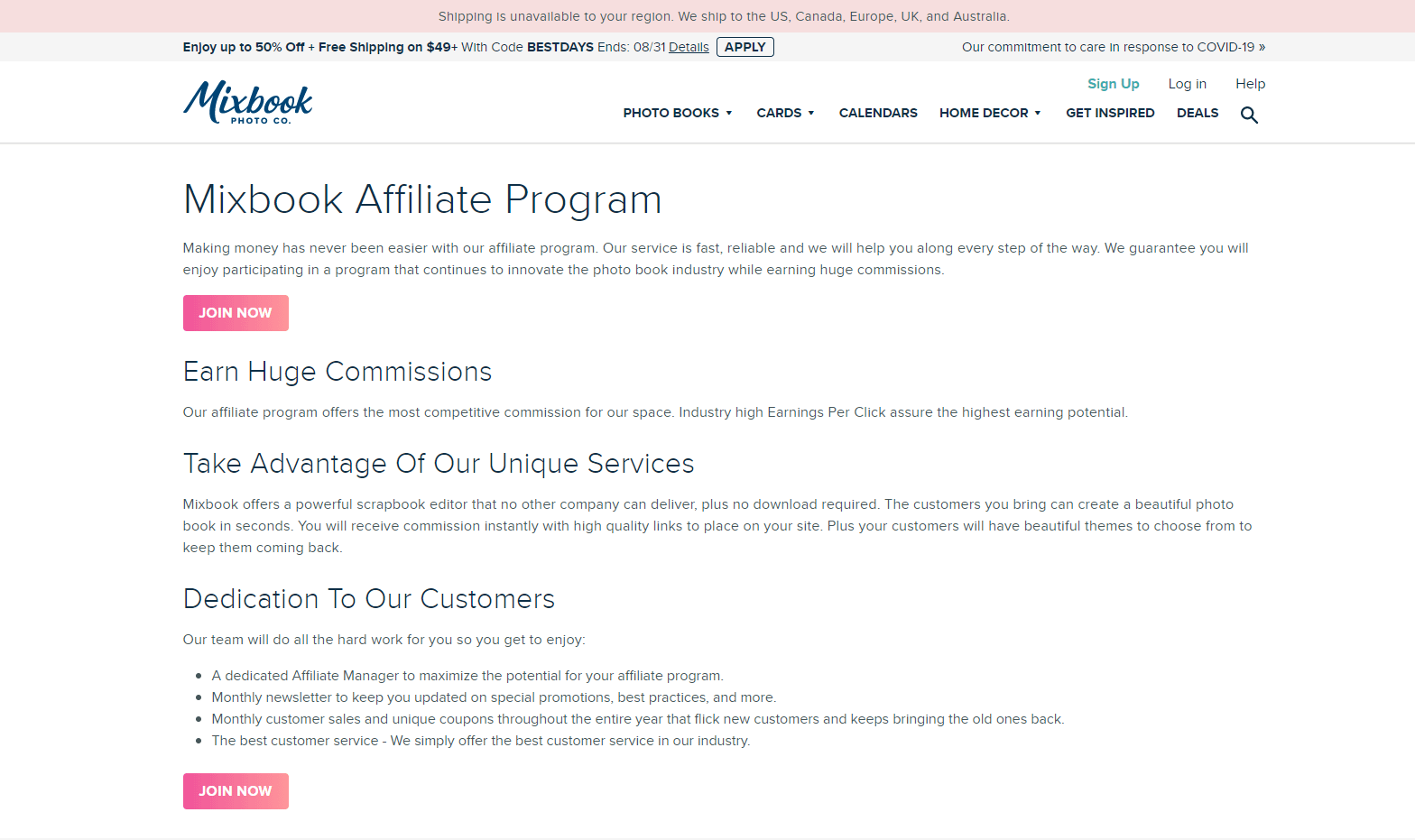 As a Mixbook affiliate, you can earn 15%+ commission by promoting free services that lead to paid product sales.
Mixbook Affiliate Program Notable Features
Highest Commission in the photobooks industry, starting from 15%
120 day cookie for conversion tracking
Affiliate Promotions
Vanity codes and custom landing pages
Average order size of $120
How To Join This Affiliate Program
Click here to join the Mixbook affiliate program
5. CreativeLive High Commission Affiliate Program
CreativeLive was founded in 2010 with the mission to empower creators with powerful new skills and inspirational mentorship.
The CreativeLive is one of the best high commission rewarding affiliate programs in the online learning era.
It offers live free classes that draws countless viewers, and a digital catalogue of premium creative education teaching millions of students, professionals and artists worldwide.
As a CreativeLive affiliate you will earn 20% on every new customer purchase and 10% on every return customer purchase. Moreover you can even earn $1 per sign up lead.
CreativeLive Affiliate Program Notable Features
20% commission for new customer purchases
10% commission on return customer purchases
30-day tracking cookie
$1 lead payout for every new member registration
Large selection of text links and banners
Newsletters with program updates, promotions, contests and incentive opportunities
How To Join This Affiliate Program
Click here to join the CreativeLive affiliate program
More High Commission Affiliate Programs By Niche:
Choose a Category to see these High Ticket Affiliate Programs:
Business, Financial, Entrepreneur & Education
Tech, Apps, Gadgets, Web Hosting
Home, Garden and Interior Design
Craft/DIY, Publishing, Weddings, Creative Business
Health, Fitness, Sports & Wellness
Fashion, Style & Beauty
[ UPDATE (September 2020): These Categories will be updated soon with new list of High Ticket Affiliate Programs. Till then keep your eyes open 😉 ]