All bloggers dream of writing high quality content however only some are able to achieve it.
What mostly happens is that whenever they start writing a post, they just keep staring a blank white page and never get anything done for their blog.
I totally understand that.
Although there are a lot more other problems besides this one like money, knowledge, ideas etc. however Content writing still remains a major issue that holds back new bloggers to move ahead in their blogging journey.
Luckily there's a good solution for this that has emerged out in the market.
Excited to know about it? Keep reading this post to explore about this awesome solution 🙂
1-Click Blog Post – Introduction
Ankur Shukla has released a brand new WordPress Plugin as well as a Cloud Based Software known as 1-Click Blog Post that writes blog posts for you in just 3 seconds flat!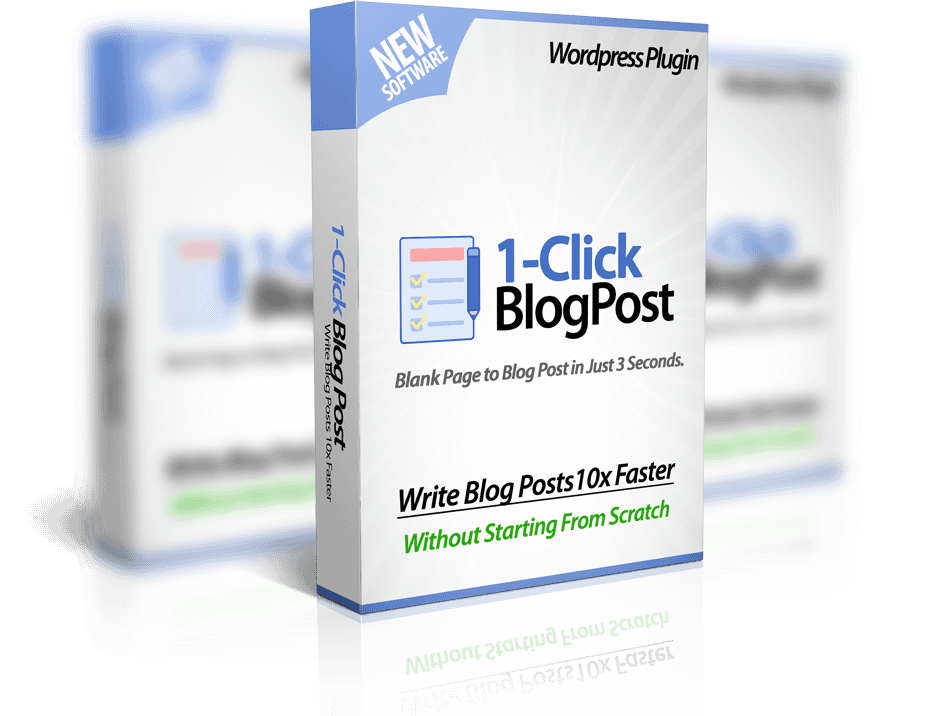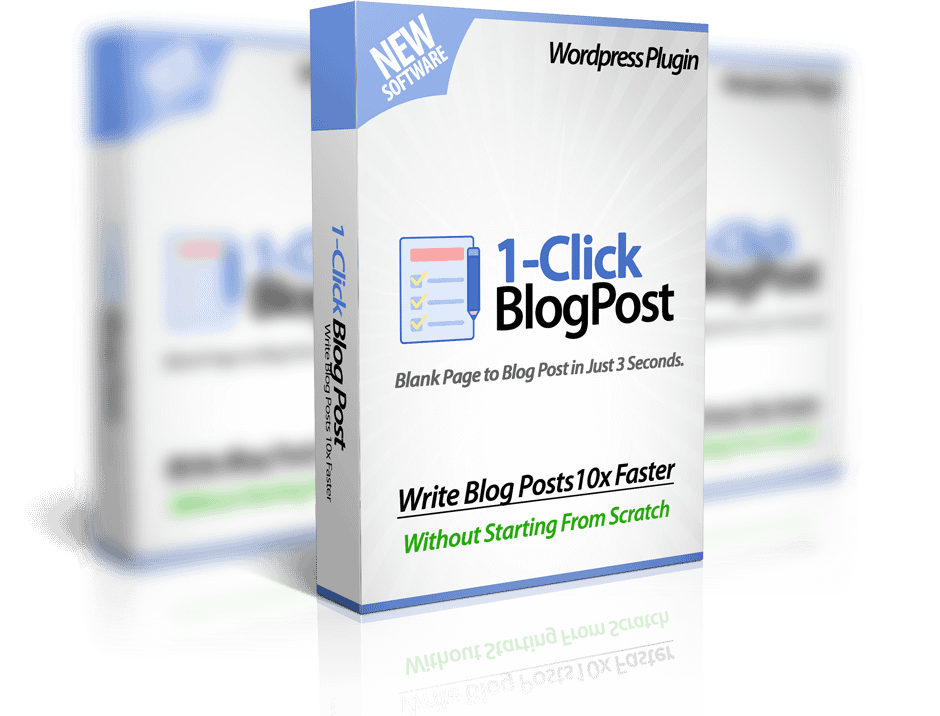 1-Click Blog Post software extracts the transcript from any YouTube video and imports it as a content article for your WordPress Blog.
Also it works for any niche and requires no manual work at all; it just needs a YouTube URL and that's it!
How Does 1-Click Blog Post Works
Here are the step-by-step instructions to use 1-Click Blog Post software:
After buying the 1-Click Blog Post license, Download and install the plugin on your WordPress website.
Create a new Blog post.
Grab a YouTube video URL of your choice
That's it, the content from the video will be automatically extracted and added to your post article.
Features
Various cool features of the 1-Click Blog Post Software are:
Create Blog Posts Super Fast
You do not have to wait for hours to create a blog post anymore, just put in a YouTube video URL and press one button, your blog post is ready in just 3 seconds without writing a single word, edit it or publish it as you want.
Create High Quality Authority Level Content
You can now get very high quality content as if you hired a $30 per hour writer to write it.
Select from millions of high quality videos to get your blog posts written and then use that as a base to create your own version.
Just 1-Click & Done, Really Simple to Use
There is no learning curve, no technical mumbo jumbo, even a 5 year old can do this and create blog posts in just 1-Click.
If you can copy-paste on your computer, you can use this plugin to create amazing blog posts.
Get Unlimited Content & Blog Posts from Videos
There is absolutely no limit to how much content you can create, there are millions of high quality videos on YouTube and more are added every day.
Just pick a TED Talk or a Lecture or a Speech and turn it into a blog post.
Cloud Version Included – No WordPress Needed
If you don't use WordPress in your business, that's completely fine, you can create unlimited content and write unlimited articles using our new Cloud Edition of the 1-Click Blog Post, it is the same 1-Click simple app you see.
Pricing and Upsells
The pricing for 1-Click Blog Post front end and upsells are listed below:
Front-End offer: ($27) Discounted to $24 for UNLIMITED version (only through my link 😉)
Pro Version OTO: $47
Headliner OTO: $37
FotoFinder OTO: $37
Tag Machine OTO: $37
Developers OTO: $47
WordPress Plugin and Cloud Version Demo
Now let's have a glimpse of the Software's WordPress Plugin and the Cloud version as well:
WordPress Plugin Demo Video
CLOUD Version Demo Video
Exclusive Bonuses
You will be eligible to get these awesome bonuses when you buy 1-Click Blog Post through this page only:
1. WP Video Ace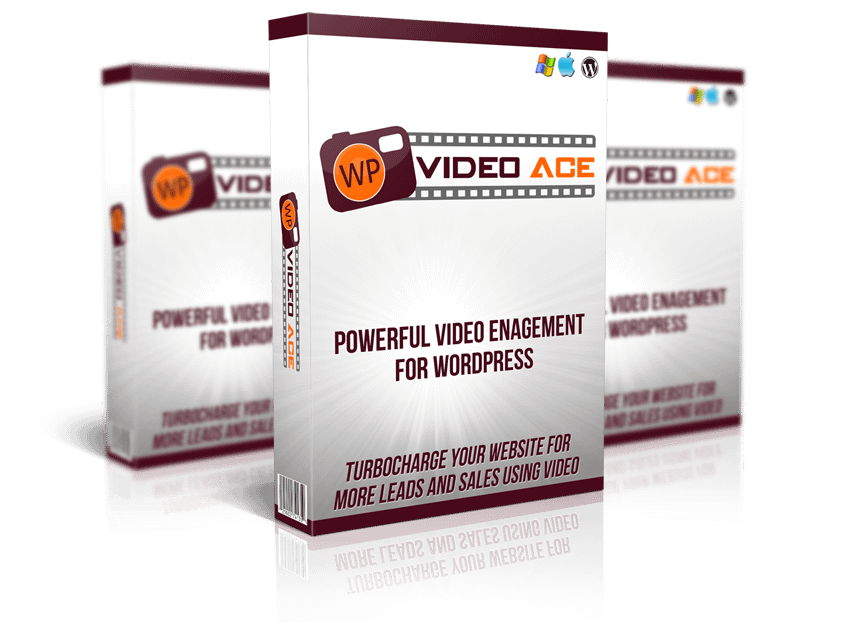 WP Video Ace creates completely customized video players in less than a minute along with Conversion-Boosting Engagement Triggers.
2. Social Jacker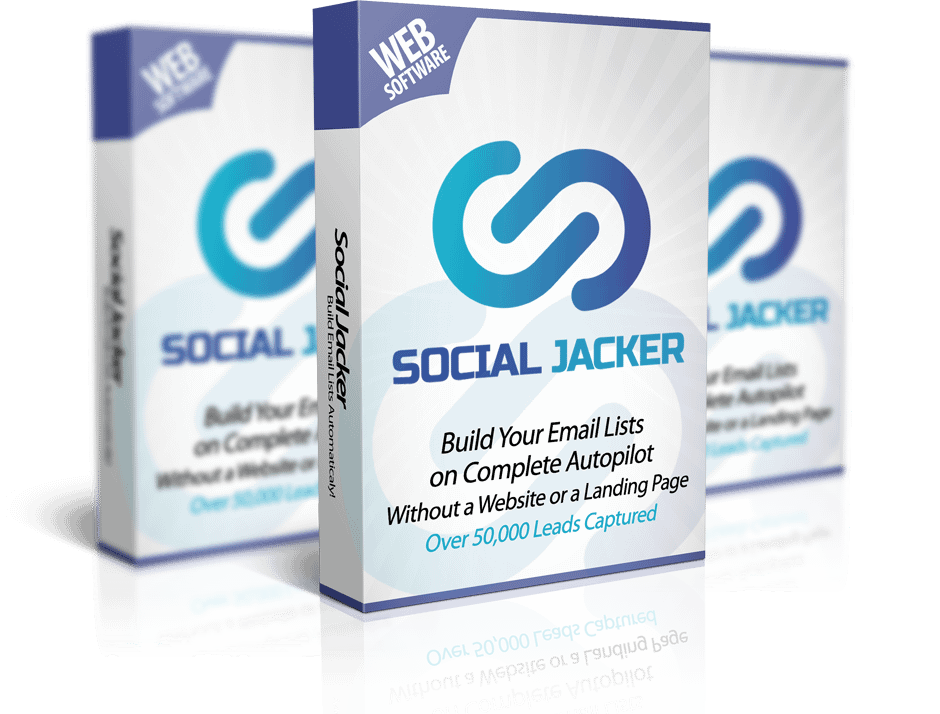 This Software brings you unlimited email leads from Facebook for FREE on Complete AUTOPILOT in under 5 minutes… You will get the Full Reseller rights for this software to sell it as your own product and keep 100% commissions!
3. Social Traffic Jacker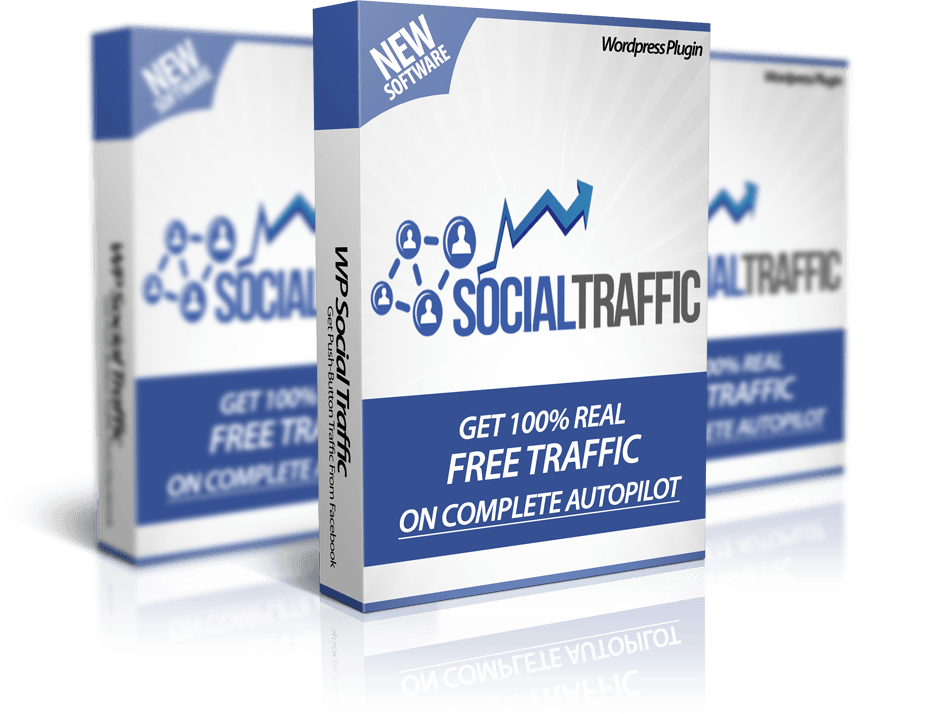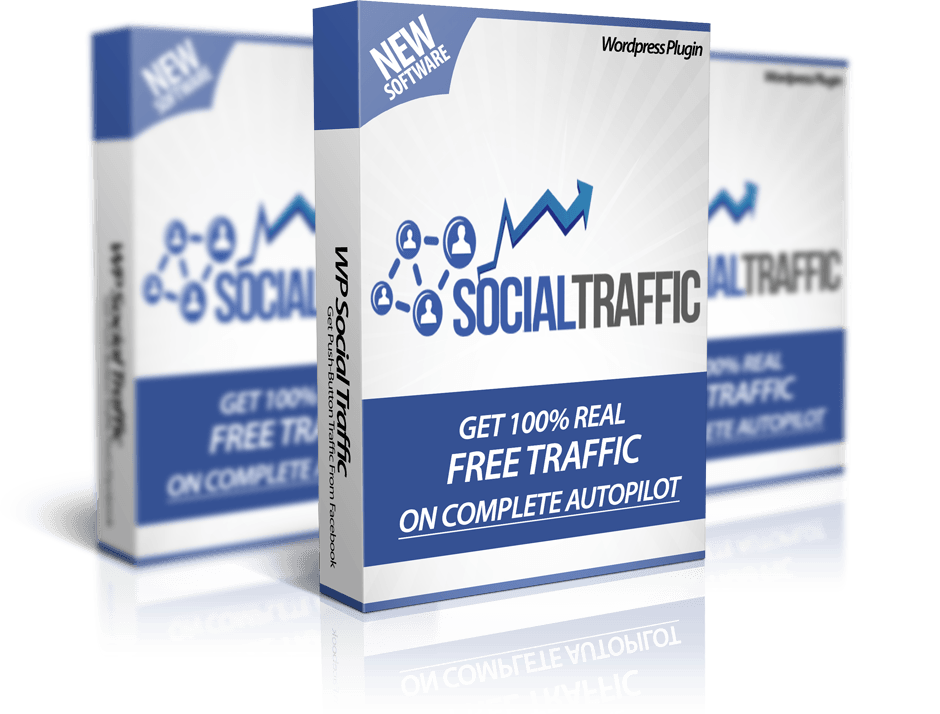 WP Social Traffic – A WordPress Plugin That Gets You 100% REAL – Unlimited Traffic in Any Niche You Want on Complete Autopilot.
NOTE: To get all these exclusive bonuses you'll have to follow these simple steps:
1. Purchase the software through this link here.
2. Send/email the purchase receipt to ameyamathur@gmail.com
3. After I verify the referral purchase, I will send the bonuses to you within 24-48 hours.
Final Words
No wonder 1-Click Blog Post software has revolutionized the blogging field by making content writing sooo easy for bloggers, especially for those who're just beginning out.
Moreover you don't even need to worry about thumbnail images for your blog post as the software automatically gets you embedded images and videos.
Frankly speaking, there's nothing wrong with trying out such softwares which are sincerely designed to help us bloggers and internet marketers and are available at affordable prices.
I hope you liked the 1-Click Blog Post review 🙂 . Check out more such awesome reviews about latest products and softwares here.
See You Soon!